Last Updated on 25th April 2014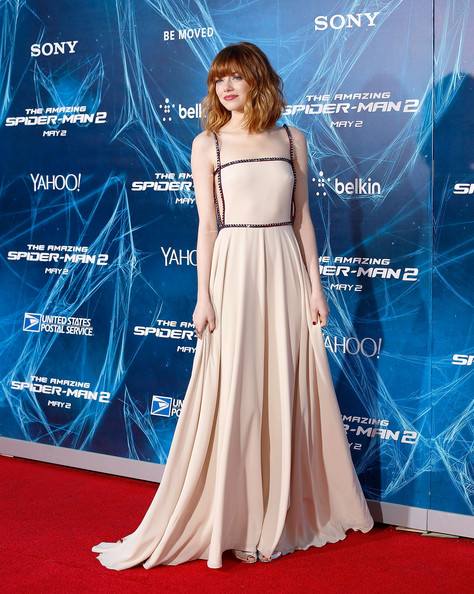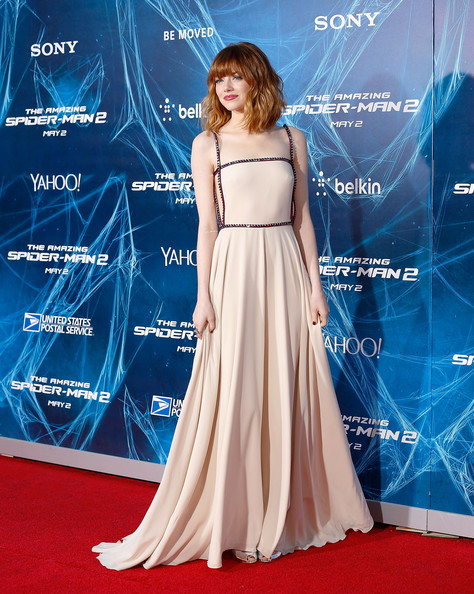 Miuccia Prada sure does know how to create that jaw-dropping, dreamy dress for the red carpet.
We still get goose-bumps when remembering the stunning pale turquoise dress she created for 12 Years a Slave actress Lupita Nyong'o for the Oscars – an award-winning dress for an award winning lady – and we think the dress that Emma Stone wore for the latest The Amazing Spider-Man 2 premiere is up there too.
Emma looked absolutely breath-taking at The Amazing Spider-Man 2: The Rise of Electro New York premiere in a custom nude Prada gown. The dress came complete with metal caged detailing, open sides, and the same floor-sweeping Princess-style material as Lupita's Oscars dress at the bottom.
The tones of the dress complemented Emma's hair and skin tone perfectly, and the lack of accessories meant that all the focus remained on the dress. And rightly so!
Do you love Emma's glamorous, sophisticated premiere look as much as we do?