Last Updated on 28th April 2014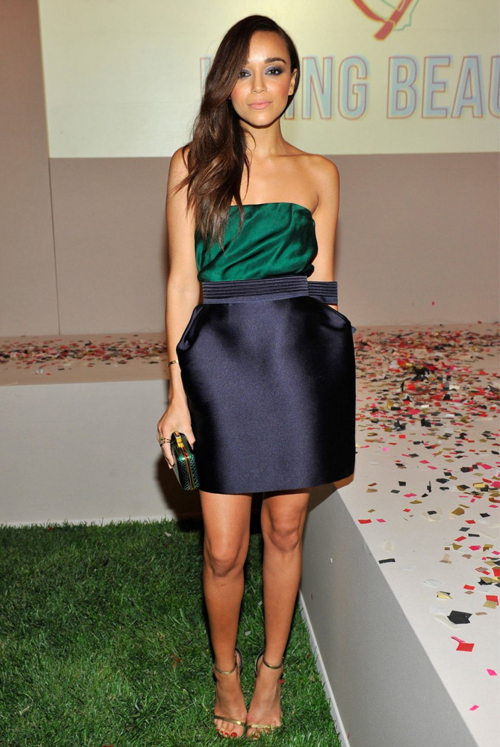 Ashley Madekwe seldom fails to impress on a red carpet, as she stays true to herself and has own distinctive style that she sticks to, so we weren't at all surprised to find ourselves completely enamoured with her latest look.
The Revenge starlet attended the Foundation for Living Beauty event in Beverly Hills along with some other famous and fabulously dressed faces over the weekend,  and looked absolutely stunning while doing so. As the event was sponsored by Lanvin, the majority of the guests were fully kitted out in the French brand's pieces, and Ashley Madekwe was no exception.
Ashley wore a gorgeous navy blue structured skirt, and teamed it with a bold green strapless top that offset the skirt perfectly. Her blue eyeshadow complemented the tones of her outfit wonderfully, and her side-swept hair was the perfect choice. Age appropriate, contemporary, un-distracting, and generally quite flawless.