Last Updated on 30th April 2014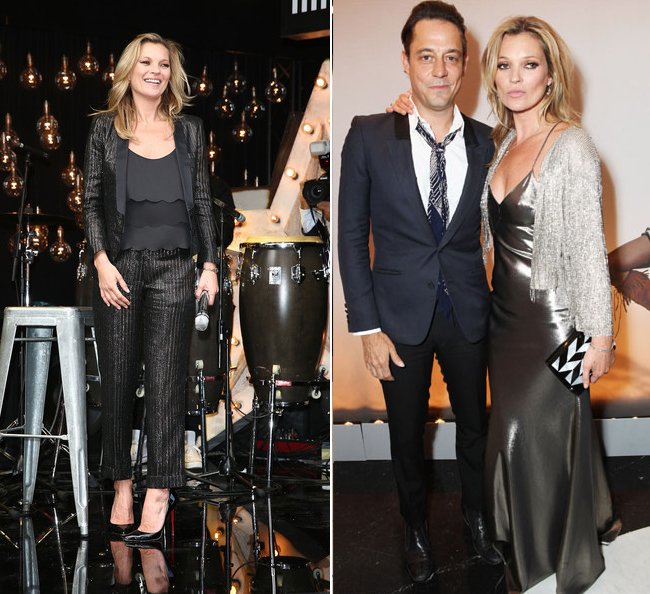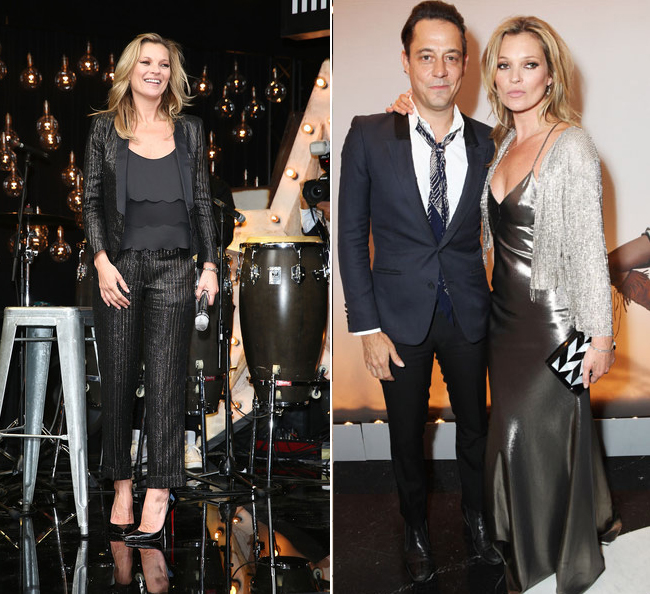 Unless you've been living under a rock for the past few months, you'll already know that Kate Moss's brand new Topshop collection officially went on sale around the world yesterday.
And the supermodel launched aforementioned collection in true supermodel style, by taking over the Topshop flagship store on Oxford Street, then celebrating with all of her famous friends at an exclusive after party.
And what did Kate wear to debut her collection and meet and greet her army of fans? Kate Moss for Topshop of course!
The original Croydon gal wore a Kate Moss for Topshop Lamé Tuexdo Suit Jacket and matching trousers with a scallop trim cami top underneath for the main launch, and then slipped into something more glamorous for the after-party. Kate wore the beaded fringe jacket we have been lusting after for quite a while, and teamed it with a Lamé Bias Cut Maxi Dress and a black and white zigzag clutch bag.
Seeing Kate Moss rock all of these looks from her new collection definitely proves how personal each and every piece is; she wasn't lying when she said she was inspired by her existing wardrobe!
The Kate Moss for Topshop collection is available to buy in stores and online right now!