Last Updated on 1st May 2014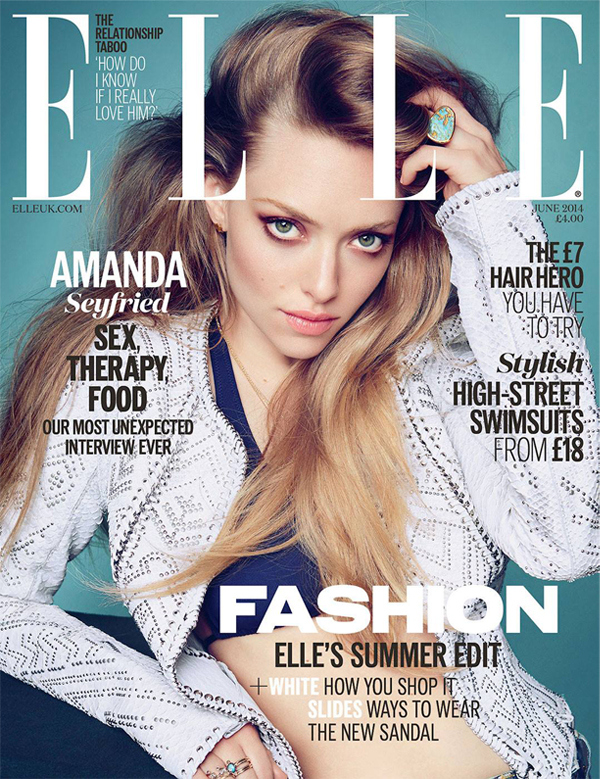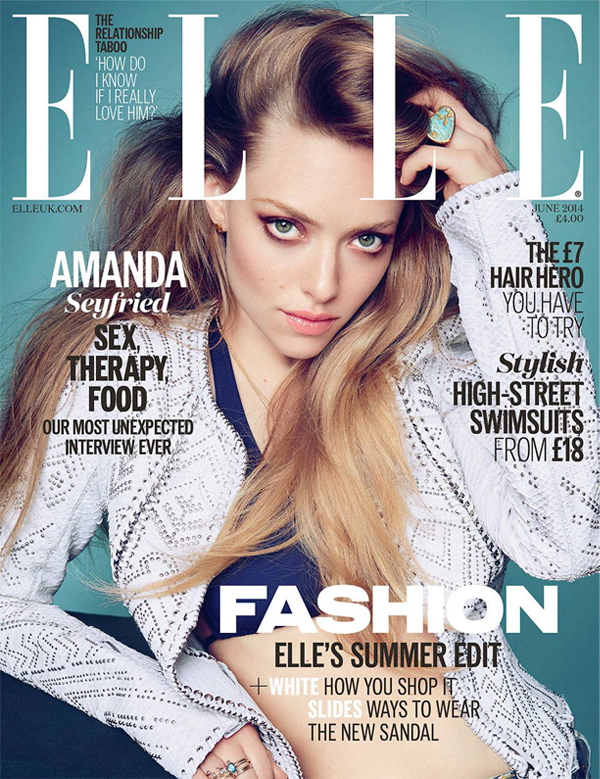 It's ten years to the day (ok, yesterday was!) since Mean Girls was released, and we're pretty excited that perhaps our favourite character of the film has made it onto the Elle UK June issue.
Amanda Seyfried was beautifully shot by Kai Z Feng, and is wearing – nay, rocking – a Melissa Odabash bikini and a fierce jacket by Roberto Cavalli.
Inside the mag, Amanda is posing in everything from Saint Laurent to Michael Kors to many more in-between, and opens up about food, sex, therapy, and being a little nosey about what people are saying about her…
"Sometimes I read the feed where people are talking about me," she says about Twitter. "I want to see what people have posted.
"Like, if I have a weird conversation with someone in the street and they take a picture of me, sometimes I want to see whether they put it online – it's stupid, I shouldn't really. I have a healthy curiosity."
We think any celeb would be lying if they said they didn't have a shred of curiosity about what the world is saying about them! You can read the rest of Amanda's super-honest interview in the Elle UK June issue – out today!