Last Updated on 14th May 2014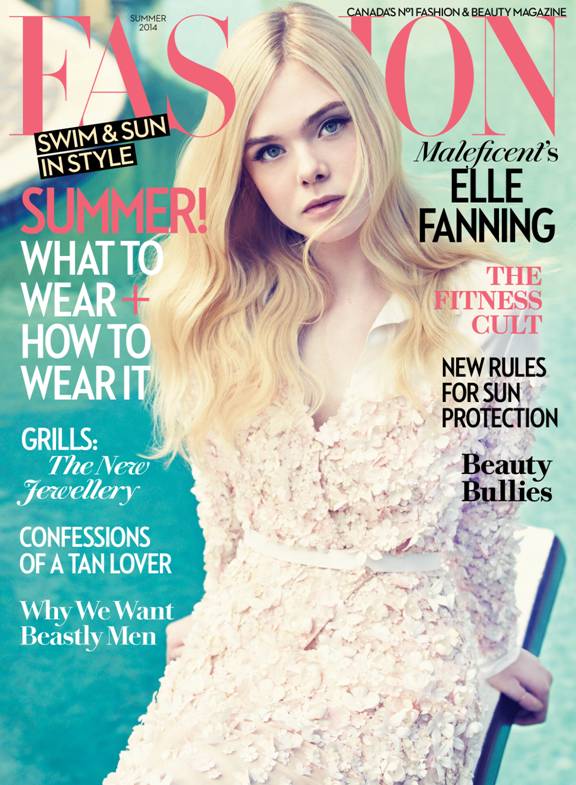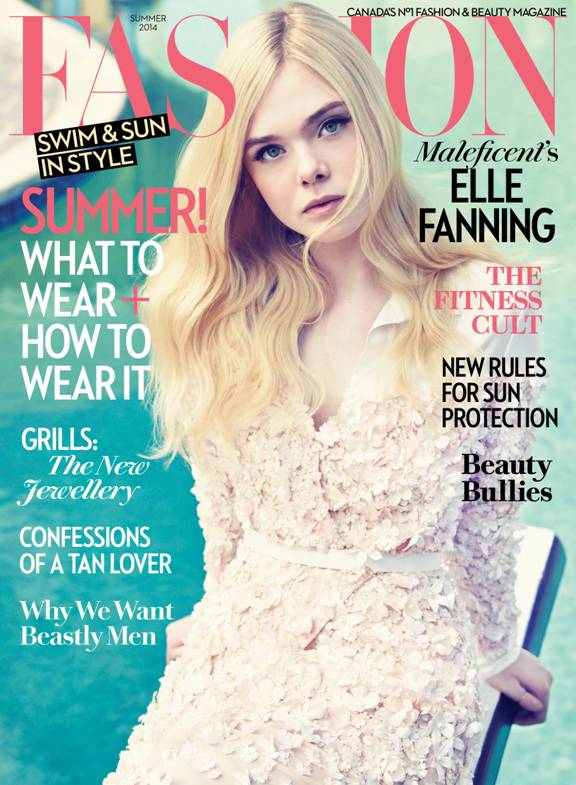 We've been pretty obsessed with Angelina Jolie starring in Maleficent these past few months; so obsessed that we almost forgot that she isn't starring in the film alone and actually has a very beautiful costar in the shape of Elle Fanning!
Dakota Fanning's little sis, who plays the role of Aurora (i.e. Sleeping Beauty) in Maleficent can be found posing pretty on the latest cover of Fashion magazine. Well, she's now 16 years old so we guess she ain't so little anymore!
Not only does she prove that she is worthy of the "beauty" title thanks to her stunning editorial pics, but she also gives a pretty good interview too, talking about everything from her recent role in Phoebe in Wonderland, the stereotypes currently found in film, and of course, what she thought when she first met Angelina Jolie…
"When she walks in the room, everyone notices her presence. She's really that powerful," she recalled. "I was nervous to meet her at first, but after we hugged, I was fine."
Aww! Don't worry Elle, we think we would be pretty nervous meeting such a legendary woman too! We can't wait to read the rest of this interview, and of course, watch Maleficent in the cinema when it comes out later this month!