Last Updated on 26th May 2014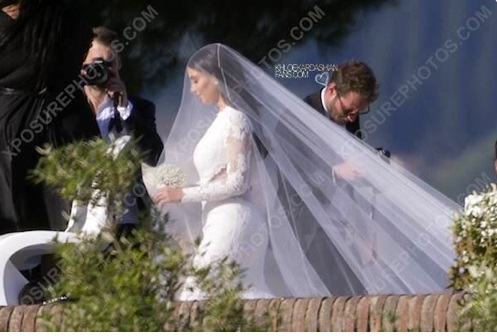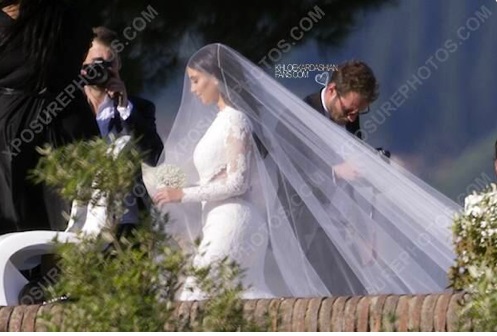 It's a wrap folks. Kimye have finally tied the knot and after much speculation, it looks like it was a Givenchy affair. Kim opted on Givenchy by Ricardo Tisci for her big day and so did Kanye and baby North West too. Tying the knot in Florence the wedding was as extravagant as ever….sadly a number of guests declined to attend….
Anna Wintour, JayZ and Beyonce and Rob Kardashian all failed to make an appearance…
Anna blamed family commitments. It's speculated JayZ and Beyonce chose not to attend to avoid a run in with designer Rachel Roy and Rob ditched the wedding at the last minute due to a family spat.
Of course, many did show up to celebrate with the couple. Guests included Andre Leon Talley, LaLa Anthony, The Pussycat Dolls Robin Antin, rapper Common and Chrissy Tiegen (who committed a fashion faux pas along with Kris Jenner).
The highlight of the evening however was John Legend's tribute to the duo
Dedicating his hit All of me to the couple, in his speech Legend said, 'Kim. He was so in to you before he was even with you. He is in love with you. I am so happy to see you two together."
All in all it looks as though it all went well without too many hitches.