Last Updated on 10th June 2014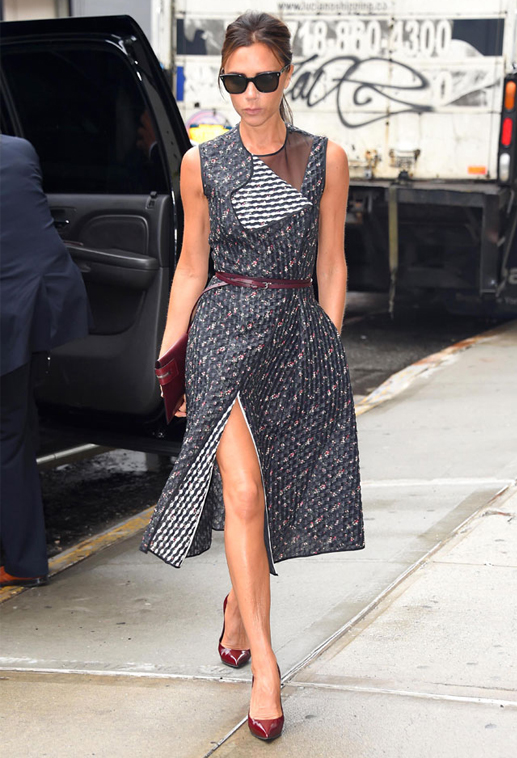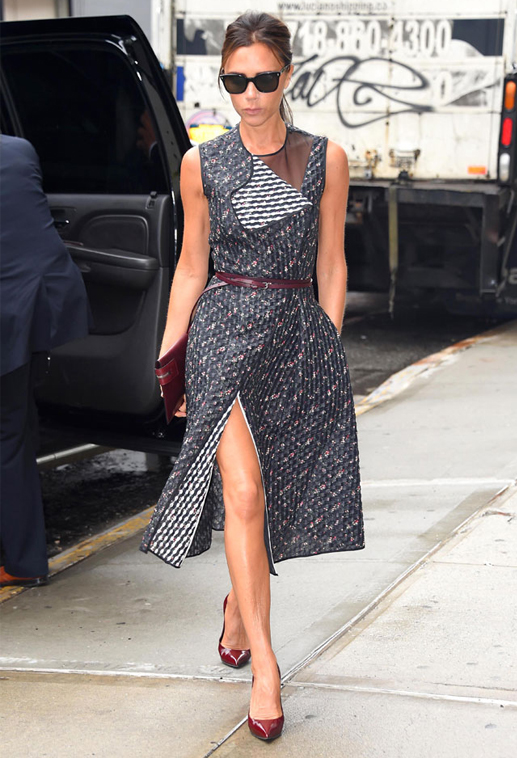 The Beckhams really are taking over the world!
While we were watching the BBC documentary David Beckham Into the Unknown last night, Victoria Beckham was attending a business meeting and party hosted by Net-a-Porter's Natalie Massenet at The Bowery Hotel in New York.
And seeing as VB was there to celebrate her own work, it seemed only right that she attend the event wearing one of her own designs. Mrs Beckham wore a stunning navy blue wrap dress from her latest autumn/winter 2014 collection, and accessorised it beautifully with some matching burgundy shoes, clutch and wait cinching belt.
We love the intricacy of the dress juxtaposed with the simplicity of the rest of the accessories. There's no way such a perfectly executed look can be a coincidence; way to go Victoria!
Ps: Victoria may have been attending a party in NYC, but she still found time to tweet about her hubby being on TV. Are they the cutest couple, or what?