Last Updated on 17th June 2014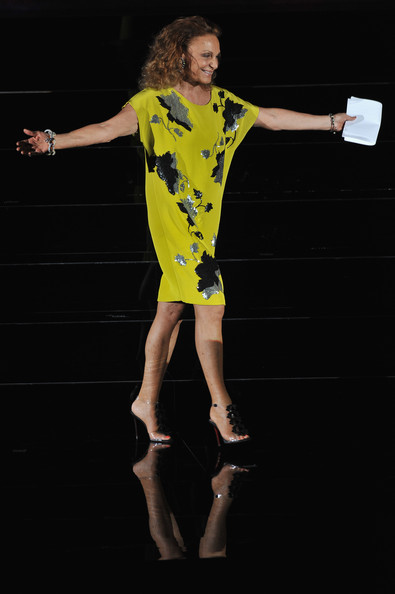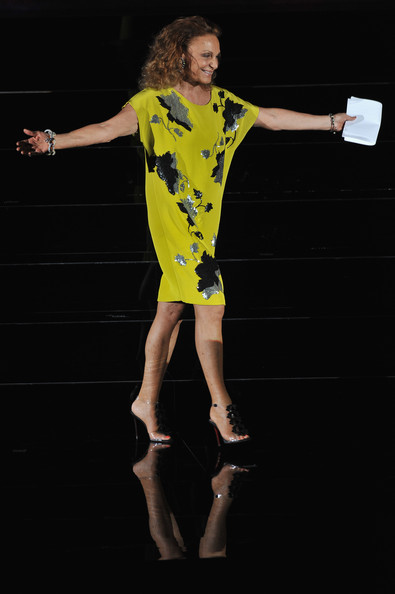 We've always thought of Diane von Furstenberg as a bit of a superstar thanks to her iconic wrap dresses and constant ground-breaking fashion ideas, and now it looks like The Fashion Group International agrees too.
Yep, Diane is the latest designer to receive the coveted Superstar Award at the Fashion Group International's Night of Stars later this year, following in the footsteps of Carolina Herrera and Marc Jacobs, who received the award from a perfectly-dressed Miley Cyrus back in October.
"Diane is truly a legend in her own time. Perhaps more than any other American designer, she has been profoundly influential in elevating the visibility and importance of the American fashion industry around the world," Margaret Hayes, president of the FGI said.
"But beyond Diane's exceptional talent is a sense of compassion and a generosity of spirit that drive the work of her family's foundation, which brings quality, hope, beauty and grace to the lives of so many."
We couldn't agree more! The event will take place on October 23rd at Cipriani 55 on Wall Street; put it in your diaries!
[WWD]