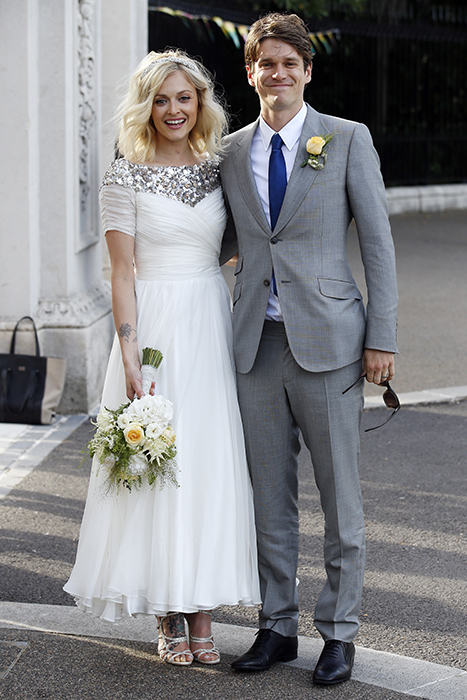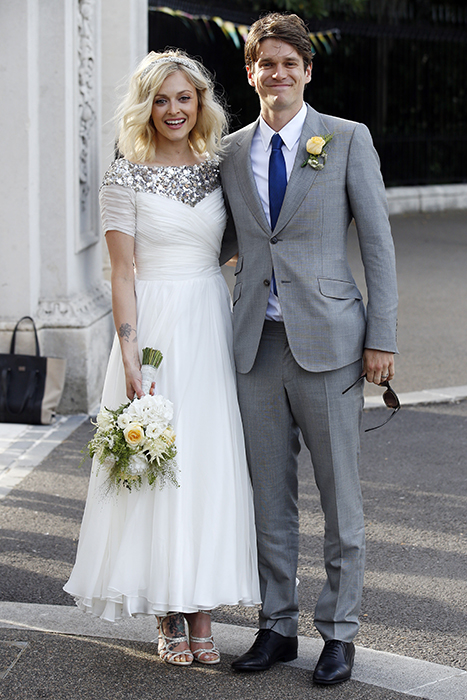 Fearne Cotton really does now have it all. She has a great job, a fantastic social life, the biggest circle of celebrity friends, an adorable baby boy – and now she can add hunky musician husband to that list too.
Yep, Fearne Cotton and long term partner Jesse Wood finally tied the knot over the weekend, and she surprised us all with her incredible high fashion wedding dress!
The Radio One presenter walked down the aisle in a stunning Emilio Pucci dress created by the brand's creative director Peter Dundas, which came complete with sparkling sequin embellishment at the top. The tulle dress hugged Fearne's flawless figure perfectly, and the ankle length made it easy to walk down the aisle with ease. And dance the night away, obviously. To say she looked like a modern day Princess would definitely be an understatement!
Congratulations to the new Mr and Mrs Wood! What do you think of Fearne's wedding dress? Is it the kind of dress you expected her to wear or did you think she would go down the understated/boho look?