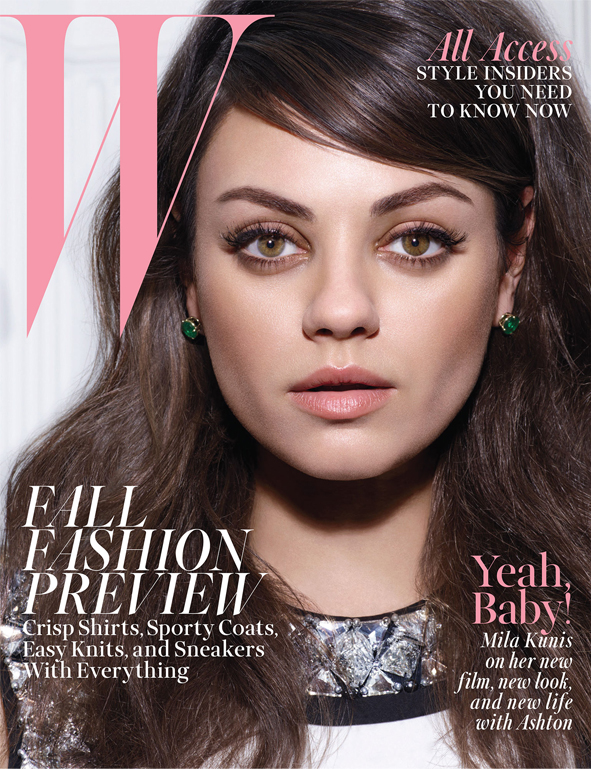 Mila Kunis and her beautiful face are on the cover of W magazine's latest issue!
We don't think W put Mila Kunis's face on the front cover in order to hide her ever-expanding baby bump. We think she's just so stunning that the mag felt the need to make her gorgeous face the entire focus of the cover; what do you guys reckon?
Inside the mag, Mila can be seen posing pretty in some sought after designer threads for Michael Thompson's camera lens (we have no idea when these pics were taken but they can't have been very far into her pregnancy as she still has a pretty flat tummy; jealous? Us? Never!) pouring her heart out in the accompanying interview.
There are lots of good bits in the interview, but our favourite is definitely the part about growing up with fiancé Ashton Kutcher on That 70's Show…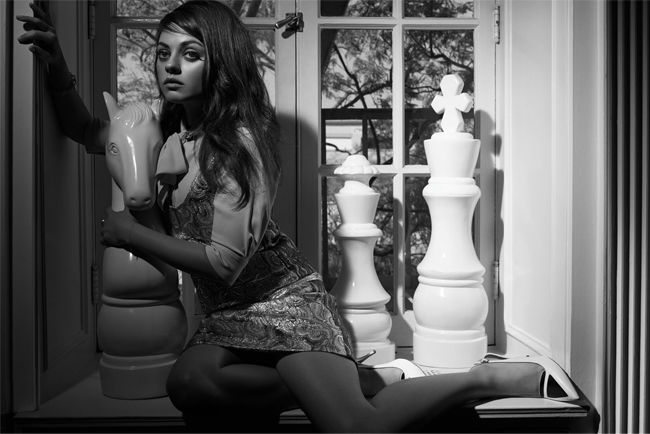 "Not only did it introduce me to my fiancé, but I'm so grateful that all my mistakes are recorded for posterity," she said about her time on the show. "I went through puberty on television! I grew five inches while I was on that show, and I had so many different eyebrow shapes!
"I went through everything embarrassing that a girl can go through in front of my fiancé. There's no question that he's seen the worst. I find that comforting."
We think Mila must be a lot more confident with herself than we are – we definitely wouldn't want our boyfriends or fiancés having video evidence of our bad haircuts or that time we got too tweezer happy and plucked most of our eyebrows off.
You can read the rest of Mila's candid interview and see more incredible pictures in the new issue of W – out now!