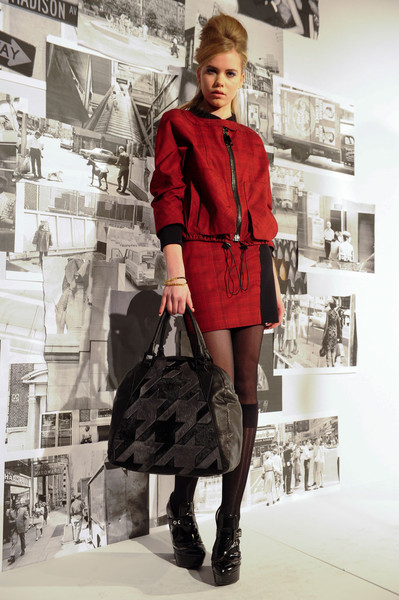 Great news for fans of Gwen Stefani, No Doubt, and her L.A.M.B clothing line, as the singer, style icon, yummy mummy and fashion designer is returning to New York Fashion Week!
L.A.M.B is officially back on the New York Fashion Week schedule, and Gwen's spring/summer 2015 pieces will be making their catwalk debut in September later this year. Happy days!
So why the temporary leave of absence, you ask?
"The only reason I haven't presented lately is because NYFW falls when my kids go back to school," she said. "I was like, 'Oh, I guess I will go to NYFW and miss my kid's first day of kindergarten.' No.
"This year it falls on a different week so I can be in both places."
Aww – we love her even more for putting her children first and making them her top priority! We have definitely missed her, and can't wait to see what she has up her sleeve for the new season!