Last Updated on 26th August 2015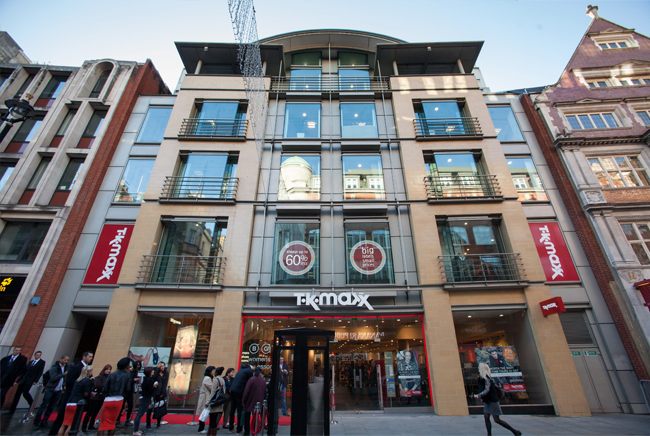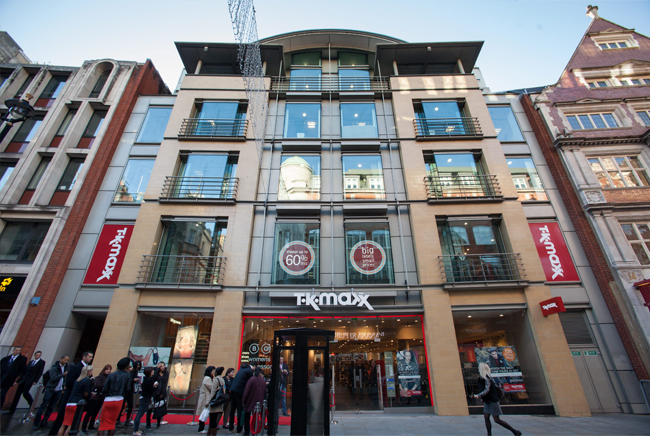 TK Maxx is our saviour when we want a high end piece of clothing for that all-important night out, or just to pad out our wardrobes but don't quite fancy paying high end prices. And it doesn't look like we are the only ones!
TK Maxx is becoming more and more popular with bargain hunters and savvy fashionistas alike – and with new designer pieces spontaneously dropping into the various stores up and down the country on a daily basis, it isn't hard to see why.
To coincide with the TK Maxx 'Me by Me' autumn/winter 2014 ad campaign – a continuation of the ground-breaking, boundary-stretching and immensely popular 'Me by Me' spring/summer 2014 ad campaign which featured real life TK Maxx shoppers – we decided to grab creative director Cat Funk for a five minute chat about the campaign, the concept, and the future of one of our favourite stores.
Don't forget to keep your eyes peeled for an exclusive preview of the autumn/winter 2014 ad campaign in a few months' time – we guarantee it's going to be a good'un!
For anyone living under a rock, can you briefly explain what the Me by Me campaign is all about?
It's really about individuality, and celebrating that everyone has a unique sense of style; so celebrating people and individuality…
What made you want to go in this direction?
A couple of things – we've been doing street casting for years actually, so we're quite a unique brand, a different kind of store. We have our own sense of who we are wanted a campaign to fit in with that. Really we just wanted to celebrate the shoppers and show that everyone is different and everyone has something to celebrate about themselves.
Were you worried it wouldn't be well received without a big A-list name to push it?
No not at all. I think we were very confident because people find their inspiration from the runway anyway. They also look at their friends and family, and colleagues, and street wear; it's one of the most influencing factors for regular people, mums, teenagers, grandmothers – we have such a broad range of customers.
How has the response around the previous spring/summer campaign been?
I think we had a lot of great feedback from the people, generally.
You chose a wide variety of campaign stars; talk us through the selection process. Was it a casting call like normal or did you have to do things a bit differently?
Spring/summer was done through in-store casting, so we only chose pure TK Maxx customers who came into our store. We had about 20 different casting sessions up and down the country. Eventually we narrowed it down to 50, then we narrowed it down to a further 10, so it was really hard! We had some criteria around unique sense of style and personality, and people who are willing to try new things. It wasn't about people being over confident it was just people who aren't closed off.
Who has generated the biggest response from the public/social media so far? We know Olga was a pretty big hit last season, so what about this season?
I can't give anything away just yet. Put it this way, we have a fantastic cast! A girl of 6, a yoga teacher, a DJ, designers, people from all walks of life! People are having a blast, which is great!
What celeb would you love to have as the next face of TK Maxx?
It would be so hard to pick just one because of our demographic, so it would be almost impossible to answer that! But saying that, some of our customers pick celebrities they idolise so maybe ask them!
Which famous face do you think would fit TK Maxx?
Well, now you've put me on the spot! Well, I'm from Copenhagen so I like a lot of Danish designers. I like modern, contemporary, and something or someone with a sunny twist.
The TK Maxx campaign is about Me by Me, but what about Cat by Cat? What's your go-to look?
Good sparkly socks. Graphics tees with a seasonal slant.
Complete this line: my secret to looking fab is…
My secret to looking fab is to pick something that suits my mood. Depends on my mood; something in the spirit of creativity.
What have you got up your sleeve for next season? I've heard a new Westfield Stratford store is in the pipeline…
We have a really exciting, interactive, social campaign coming, and there's something really exciting about how we're going to do our shop. We also have a lot of really fantastic brands coming in. But with TK Maxx, you never quite know what's going to happen so watch this space!
Our eyes are well and truly peeled!