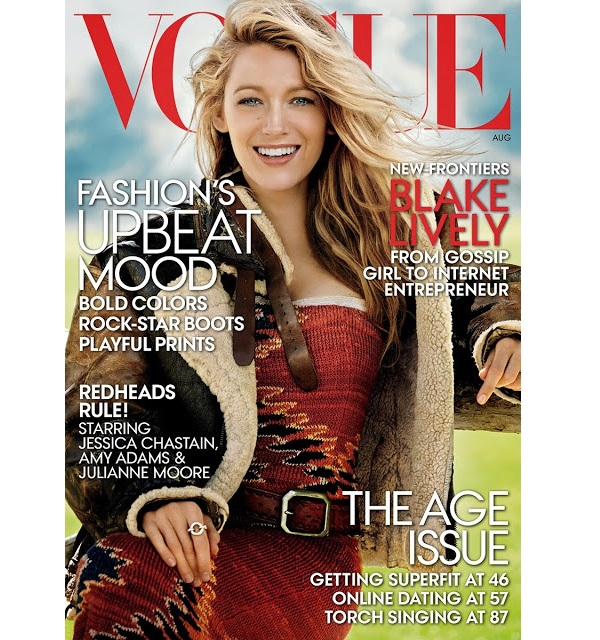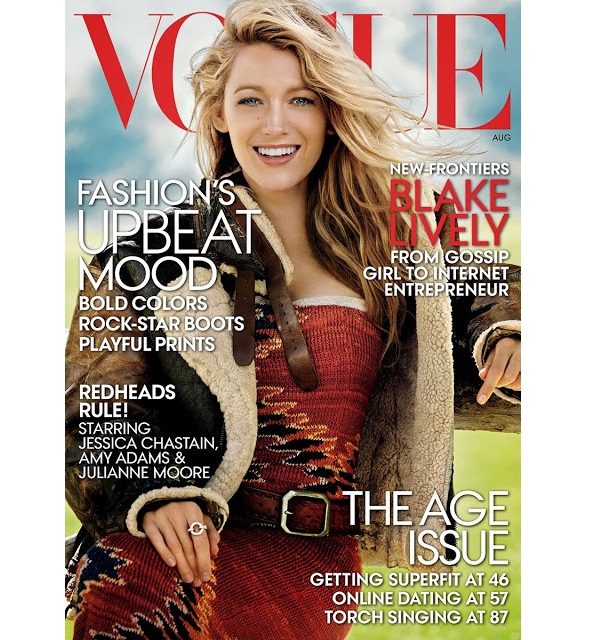 American Vogue has once again given meaning to that "save the best 'til last" phrase as it debuted it August 2014 issue featuring the one and only Blake Lively. How good does she look on the cover? We definitely think it's been worth the wait!
The former Gossip Girl actress was shot by Mario Testino for the publication's annual Age Issue, and looked the epitome of perfection in the process.
As well as looking phenomenal in each and every one of her pictures (standard!), the actress, Gucci ambassadress and style maven opened up about pretty much everything thanks to an epic 73 question challenge posed by the mag. Trust us, it's a good'un!
We learnt that she wore a coral dress to her prom, that she identifies with all the men in Sex and the City (interesting, especially as we always had her down as a Carrie Bradshaw), and what life with her and Ryan Reynolds is really like. We won't spoil it for you, but prepare for lots of "ooh"ing and "aww"ing as it's pretty darn adorable. Especially when you find out about the super personal gifts they give each other…