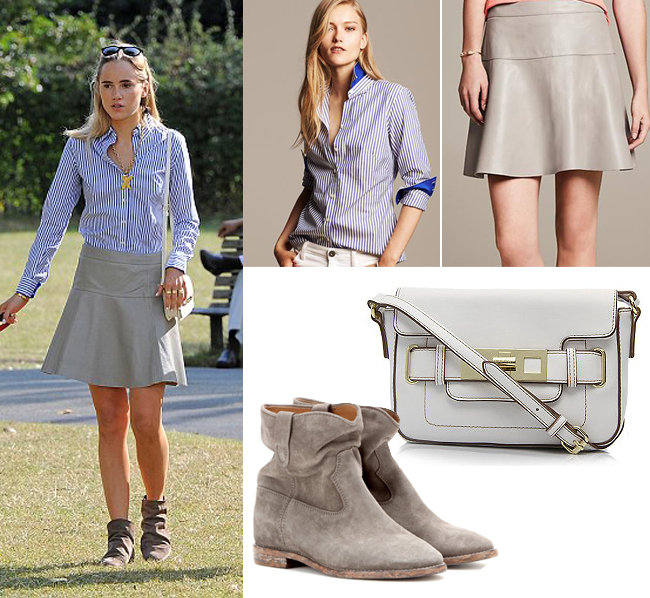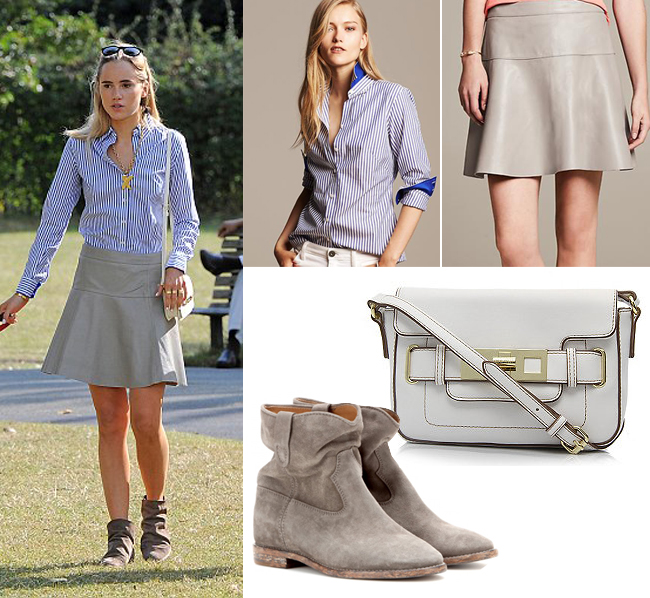 Most people would put their trackies and a muddy pair of wellies on to walk their dog – but not Suki Waterhouse.
If you're a Burberry model and the face of Superga (among other things) then you'll be walking your pampered pooch in Regent's Park with a to-die-for outfit that will have both guys and girls turning their heads in awe. Perhaps her flawless style is one of the many things boyfriend Bradley Cooper loves about her!
While getting Suki's exact threads won't guarantee you a hot Bradley-esque boyfriend (sad face!) we are willing to bet money on you looking and feeling fabulous, as well as getting a lot of good attention from the crowds.
Here's what you'll need to get Suki's look:
Fitted non-iron striped shirt, £31.54, available at Banana Republic
White crossbody bag, £39, Nine West available at Debenhams
Suede ankle boots, £430, Isabel Marant available at My Theresa
Leather fit and flare skirt, £150, available at Banana Republic