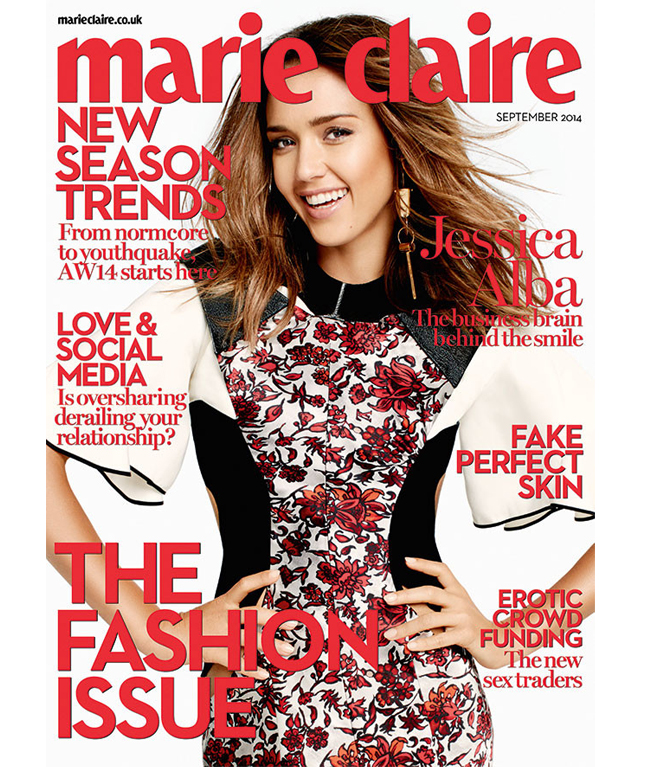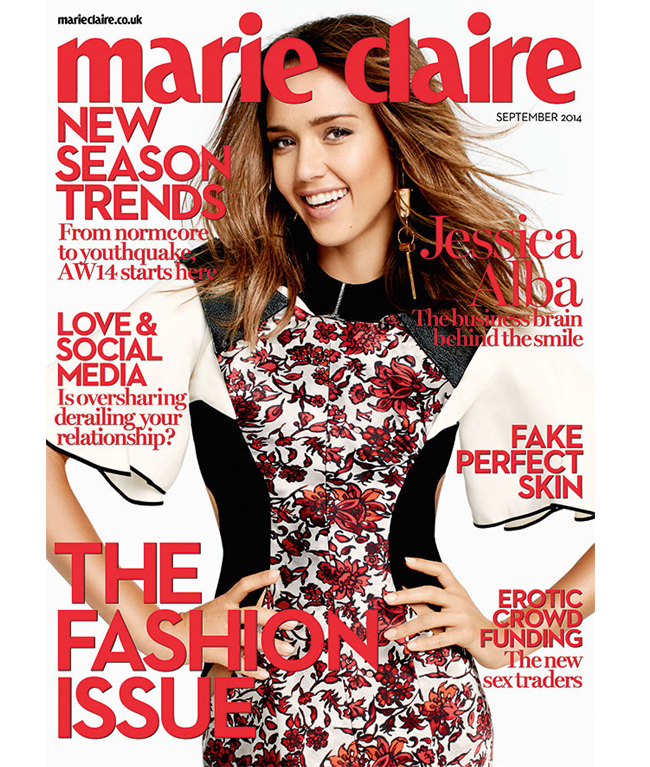 There aren't many faces that could cheer us up on a Monday morning, but we definitely think Jessica Alba has one of them. Lucky for us then that we are staring at the beautiful brunette – complete with her infectious smile – on the Marie Claire UK September issue. Monday morning has just become a bit more bearable!
The actress was shot by David Roemer, and is showcasing some seriously hot designer pieces in the accompanying editorial. It's the interview, however, that got the most attention here in the MFL office – especially the bit about not feeling comfortable in her body until she turned 30…
"I didn't even know I cared about my twenties until I turned 30," she told the mag. "I feel like I look better now. I think I came into my own physically in my thirties, even when I'd had kids.
"I'm actually smaller now because everything kind of hangs off differently. But I feel more like a woman, with not such a girl face – I had such chubby cheeks."
We would give anything to look like Jessica Alba; in her twenties, in her thirties, heck even in her fifties! You can reas what other things Jessica had to say and see more inevitably stunning pics in the Marie Claire UK September issue which is out right now!