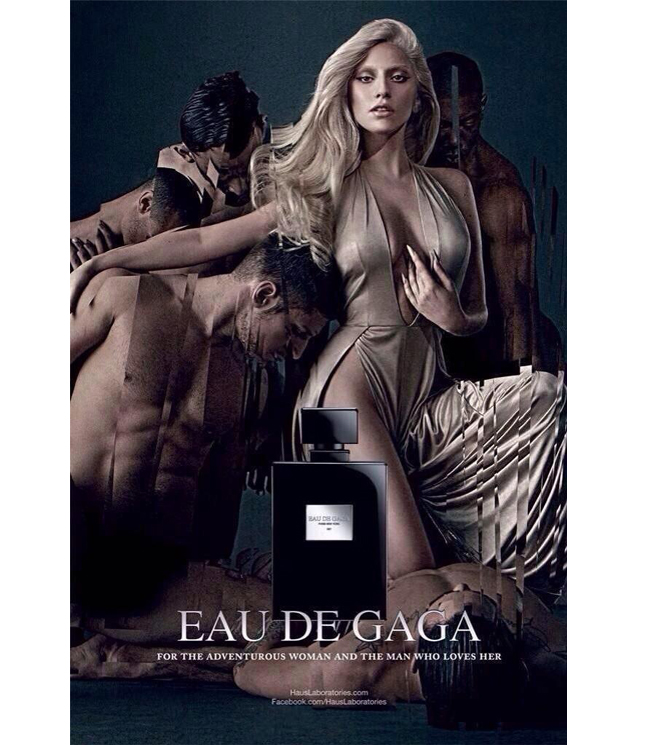 There's a reason why Lady Gaga's fans are so loyal to her, and that's mainly because she's so loyal to each and every little monster in return. Hence why she took to Twitter and Instagram to unveil the ad campaign of her brand spanking new fragrance Eau De Gaga before it went anywhere else. Pretty cool, right?
Gaga's second fragrance is unisex, which means it's perfectly acceptable to buy for your boyfriend for the sole purpose of spritzing it on yourself too.
According to Mother Monster herself, it's a "clean and expensive" scent, and "an extremely sexy and arousing smell for all genders", with notes of sparkling water, lime and leather. Sounds pretty interesting, we can't wait to smell it!
And we can't go another second without mentioning the stunning accompanying ad campaign, shot by the very talented Steven Klein. Do we start with the gorgeous dress draped across her body or do we begin with the bevy of hunky topless men surrounding her?
Eau De Gaga is slated for release later this autumn; we'll give you more deets as soon as we get them!