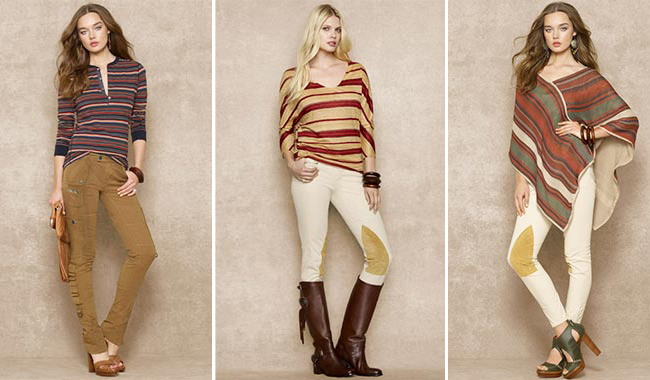 Nude is back, people! Ok it never really went away to begin with, but we'd like to confirm that it's bigger and better than ever before! And before readers of a prudish disposition stop in their tracks and recoil in horror, we'd like to point out that we are in fact talking about the colour – or lack thereof – as opposed to the state of undress. Reading resumes here…
We don't just have Kate Middleton and her love of a nude pump to thank for the emerging neutral trend – although she has played quite a substantial part in bringing it back on people's radars. Ralph Lauren is just one of many designers who is bringing natural shades back on our style agenda; and this time he's making sure that everyone's paying attention.
Sure we love a bright, bold summer hue for getting attention on the beach or at the cocktail bar, or a cute pastel colour combo for those light springtime evenings, but neutral is really standing out the most for us at the moment. And you only have to take a look at the latest Ralph Lauren collection to see what we mean.
Going for nude is by no means a cop out; the textures, prints and patterns in the Ralph Lauren Blue Label collection alone are proof that nude is the furthest thing from dull and boring imaginable. The latest collection was actually inspired by Out of Africa – a film bursting with style if we may say – which is more than evident thanks to the basket weave cardigans and skinny jodhpurs complete with their very own suede knee patches.
Our favourite piece from the collection, however, is the Nappa Gemima bootie in "truffle" as it's a versatile shoe that would be just as welcome in a spring/summer wardrobe as it would an autumn/winter one. It also eases you into the neutral trend rather nicely, and is the perfect piece to start with if you want to take things easy and see how you get on with it. It's also a fierce shoe that will make you stand tall and proud – and not just because of the gargantuan heel height! If you're really inspired by the Out of Africa film or the Ralph Lauren lookbook, we'd really recommend teaming them with those aforementioned jodhpurs, but if you're after something a little more conventional, then a sleek pair of skinny jeans will also do the trick too!
Take a look at the rest of the neutral pieces in the Ralph Lauren Blue Label collection to see why we and the rest of the fashion world are falling head over heels for the trend.