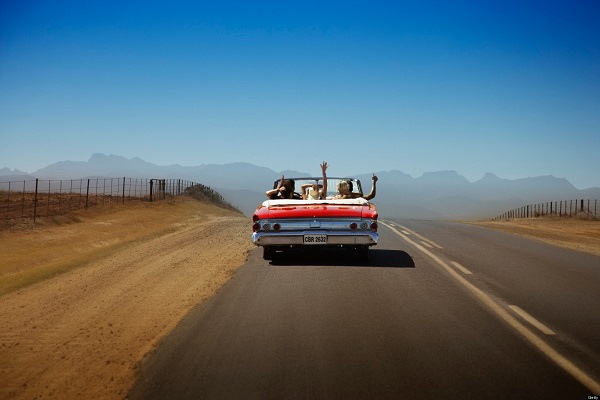 Summer is a time to enjoy the great outdoors. It is the time to hit the beach, go camping get your friends together and rent a party bus in Amarillo, TX, or take a road trip. Going on a vacation need not be expensive; here are ten activities that won't break the bank.
1. Go on a road trip
Have some extra gas in your tank and it's a warm summer day? Pack some sandwiches and cans of soda and you're set. Drive with your car windows open and feel the wind on your face. Although not technically free, a road trip is one of the least expensive ways to get a vacation. It can be considered free as you'll only be using leftover gas from your weekly gas budget anyway.
2. Cycle across the city
Strap on your sandals and put on some sunblock. Bust out the bicycle from storage, oil the gears, and you are ready for an afternoon ride around the city. Explore the city streets you don't normally take to work or school. Find hidden gems such as little gardens, parks, or little shops of trinkets and antiques.
3. Have a stroll
Summer is the perfect season to have a stroll around the neighbourhood. Experience the joy of purposeless walking. Go left or right alternately, or find a walking route recommended by other people in the neighbourhood. Take a small camera with you and take snapshots of flowers and leaves, dogs, cats, and other animals you may encounter on your walks. Document your walking route by taking pictures of street names and shops.
4. Swim
If there is a community pool in your town, then it is time to pay them a visit. Enjoy the summer sun and get a tan by the pool side. Bring a jug of iced orange juice to hydrate yourself after swimming. Make sure to apply sunblock before you take a dip. If you live near the beach, lucky you! Head to the beach in the afternoons and soak in the sun and the sea air.
5. Go camping
Pack a basket of food, a jug of water, and some blankets and head for the great outdoors. UK has a lot of camping spaces that are free to the public. Bring a sleeping bag or tent if you plan to stay overnight. Camping by the sea is a great experience for anyone.
6. Go to a concert or gig
Almost everyone in the UK has a passion for music, be it rock, folk, world, classical, or jazz. There are a lot of free concerts and gigs you can go to. Watch out for the next Radiohead.
7. Play at the park
London has a number of Ping-Pong tables scattered across its parks. You can enjoy a game with a stranger or perhaps bring a friend to play with you.
8. Watch a theatrical play
Watching a play can be a stiff and expensive affair. However, there are free theatre shows everywhere. Check the local parks and bulletin boards for local theatre productions. It's a fun way to reacquaint yourself with other people in your neighbourhood.
9. Enjoy a film alfresco
Summer nights are the perfect time to enjoy a film outdoors. Check parks and other local hubs for free film ads. Grab a blanket, some sandwiches or popcorn, and a bottle of juice to enjoy while watching under the stars. Bring a jacket as it can be cold even in summer.
10. Catch up on your reading list
If you are not the outdoorsy type, then the summer break is the perfect time to finish that reading list you have been putting off for too long. Snuggle under the covers or on a warm fuzzy couch and read to your heart's content.