Last Updated on 19th August 2014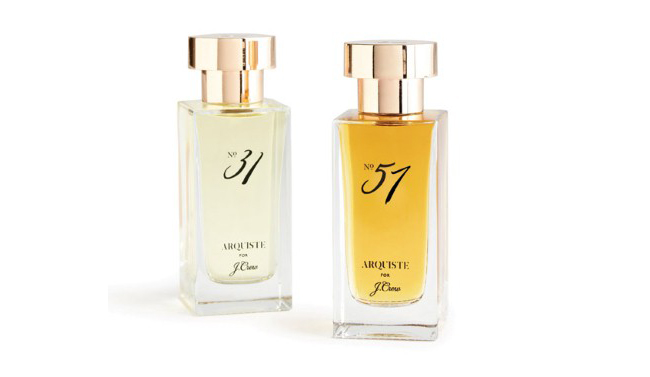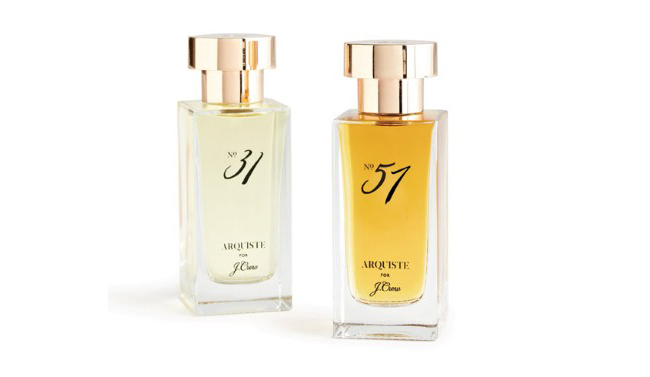 We knew it was only a matter of time 'til J Crew entered the fragrance market, and just like we would expect, it's doing it with a pretty big bang.
J Crew is launching not one but two debut fragrances next week (pretty impressive how it managed to keep the news under wraps for so long – especially as we hear it's taken years to complete!) which it created with perfumery Arquiste and master perfumer Carlos Huber. The inspiration behind the fragrances is pretty interesting too, as it reportedly came from Peggy Guggenheim's1943 all-female gallery show "Exhibition by 31 Women".
The perfumes are respectively named No.31 and No.57 and have very different smells, which means that hopefully everyone will be happy. No.57 is unisex which is a great start, and according to the press release was "inspired by the woody scent of the gallery's curved oak walls and the aromatic cocktails that filled the room." No. 31 was "inspired by the provocative perfumes worn by guests" and "captures the essence and excitement of the avant-garde crowd."
Sounds pretty exciting – and we only have to wait 'til Monday to sniff them for ourselves and pick a favourite.