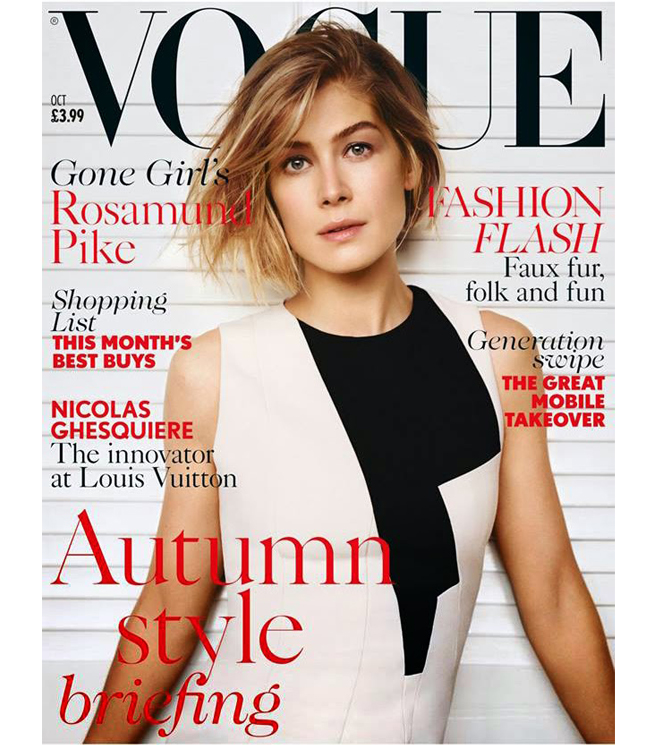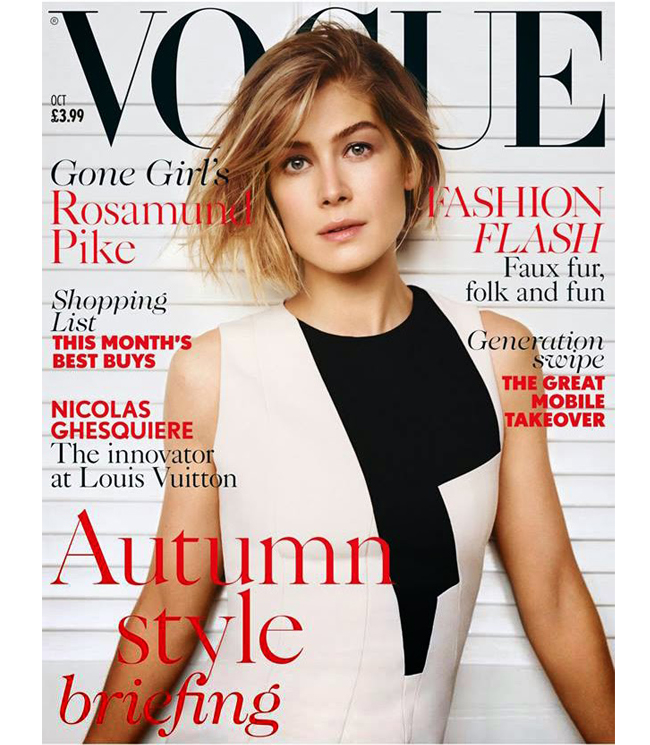 Rosamund Pike has found herself on the October cover of one of the most coveted fashion glossies – British Vogue. And we couldn't be happier for the actress and soon-to-be yummy mummy!
RP was shot by Alasdair McLellan and styled by Kate Phelan (spoiler alert: the editorial pics are pretty incredible!), and chats to Christa D'Souza about how she went from Oxford graduate to Bond Girl to Gone Girl.
Rosamund Pike has been on our radar for quite some time now, but we reckon her role in Gone Girl opposite Ben Affleck is going to land her worldwide icon status – so don't be surprised if you see her on American Vogue or any other variants of the fashion Bible in the near future.
We have just one day to wait for British Vogue's October issue as it lands in newsstands tomorrow – along with the new issue of Miss Vogue. Exciting stuff!