Last Updated on 18th September 2014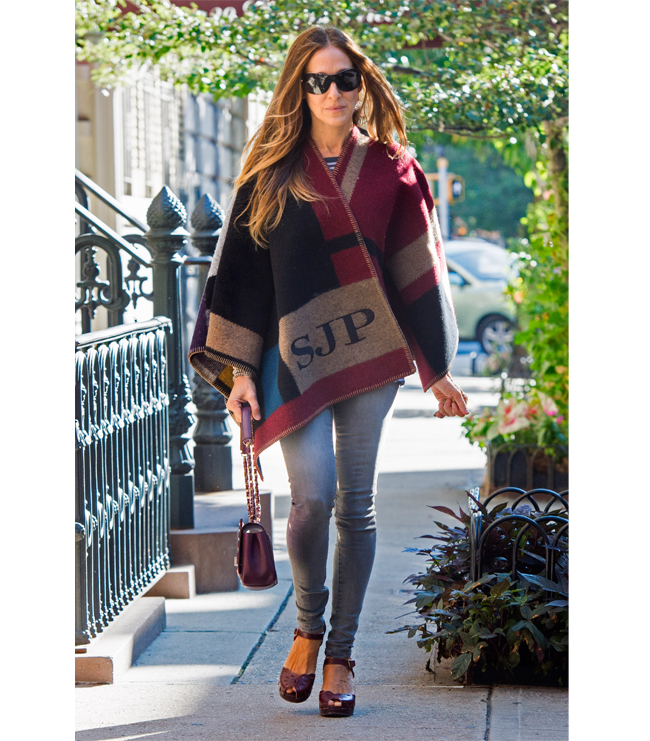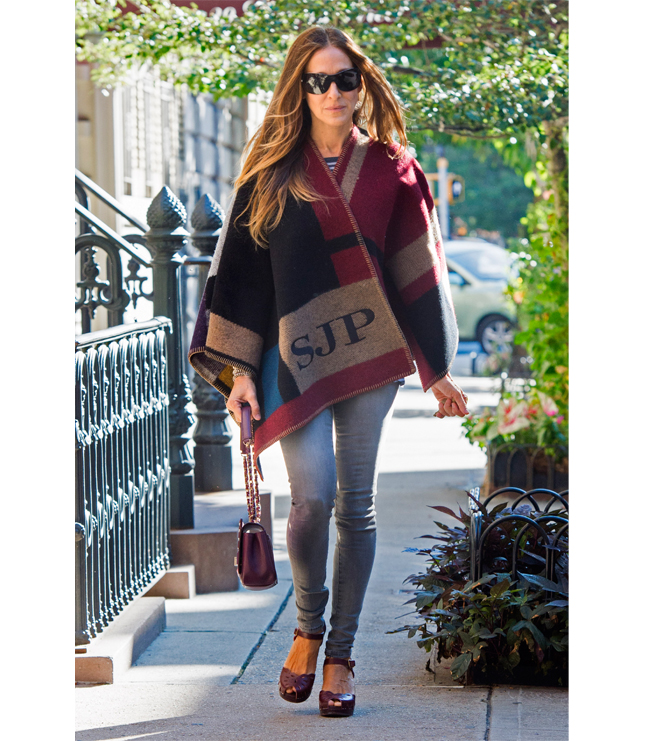 We've seen some of the most stylish famous faces – from Olivia Palermo to Cara Delevingne to Rosie Huntington Whiteley, among others – step out in Burberry's check print monogrammed poncho… but we think we've found someone who has outdone them all and put them all to shame…
And that someone is the original fashionista, the woman who gave life to Carrie Bradshaw and made us fall in love with fashion – Miss Sarah Jessica Parker!
SJP nailed that "just going about my daily business in the Big Apple" look, as she teamed her poncho with some gloriously skinny jeans, sleek and gorgeously tousled golden locks, and A-list essential black shades. If you're going to wear a poncho this autumn/winters season, then this is the way to do it.
From pink tutus to Manolo Blahniks, Sarah Jessica Parker has made us covet so many things – and this Burberry poncho has definitely been added to the list. Burberry personalised ponchos will be available in store and online from November!
[Image c/o Burberry]