Last Updated on 18th September 2014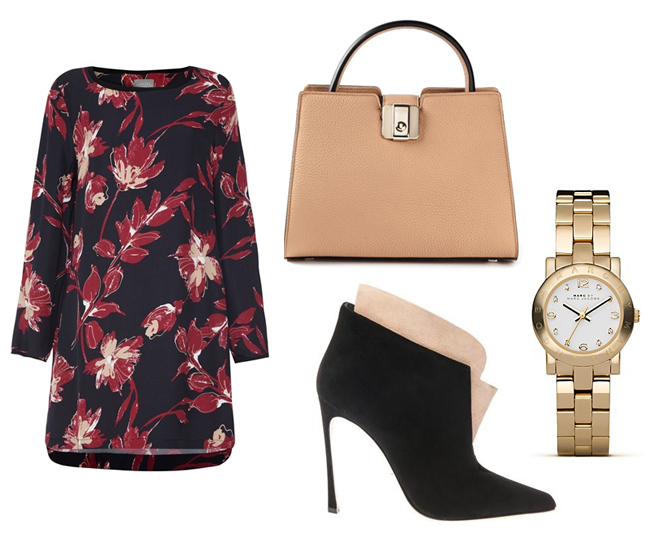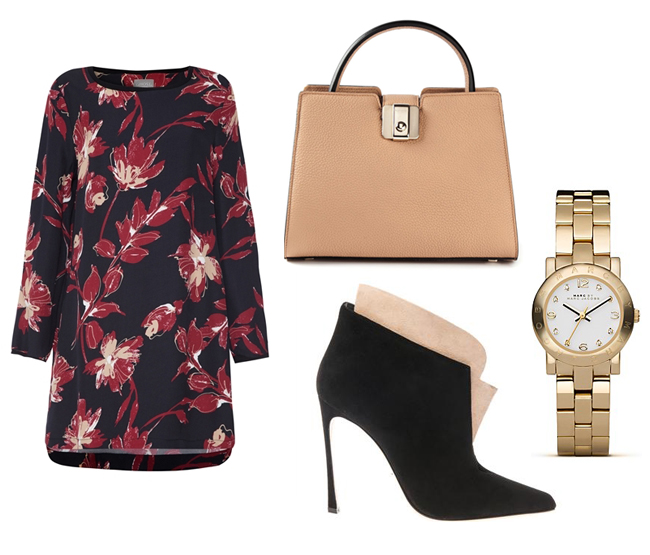 Finding one outfit to wear for an entire day is easier said than done – especially if you're a busy yet fashion conscious lady. Is it possible to find an outfit to wear to the office and the cocktail bar without so much as a change of shoes? Is it feasible to wear one dress for an important breakfast meeting, afternoon tea with the girls and then straight to a fancy dinner with the boyfriend in the evening? Of course it is – and we're going to prove it to you!
The key to nailing the AM to PM look without having to carry a spare pair of heels in your bag or fumbling around in a small toilet cubicle and asking the next woman to enter the bathroom to zip you up (so awkward!) is to invest in a day-to-night dress.
Forget about the accessories on this occasion – the most important thing is the dress. And what kind of fashion journalists would we be if we didn't scour the net and do the searching for you? So ladies, we are introducing you to the perfect 24 hour dress, drumroll please, the Avery dress from Ghost London!
The Ghost Avery dress comes with three-quarter length sleeves, is made from satin back crepe and features a gorgeous and attention-grabbing Hatty floral print all-over. The black and red colours are perfect for wearing this upcoming autumn/winter season – not to mention totally striking! As for what to wear with it? Easy! The dress does all the hard work for you, so all you need to do is match it with some black, nude or red accessories to ensure they complement the dress without stealing too much focus – and also to make sure the dress is the first thing people see and the most important thing they remember when they leave your fabulously dressed presence.
If you really want to mix it up though, we'd recommend choosing some bold yet subtle accessories such as a gold watch or a long pendant – or if you want to add a splash of contrasting colour, how about a clutch bag in a bold shade of blue?
Here are two ways to wear this gorgeous 24 hour dress:
Option 1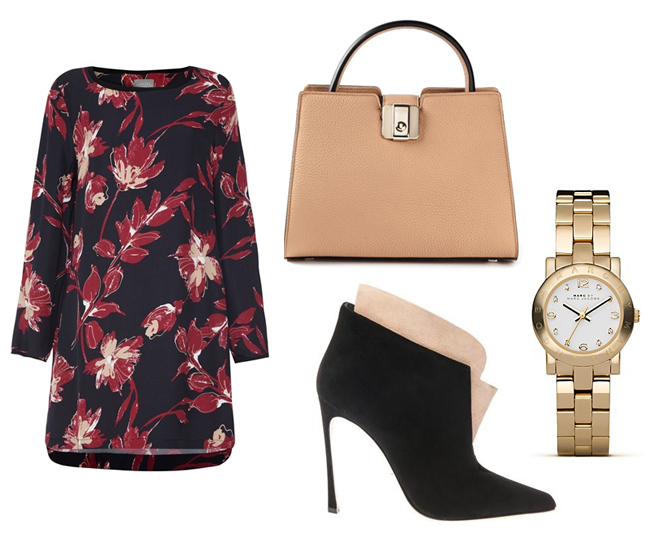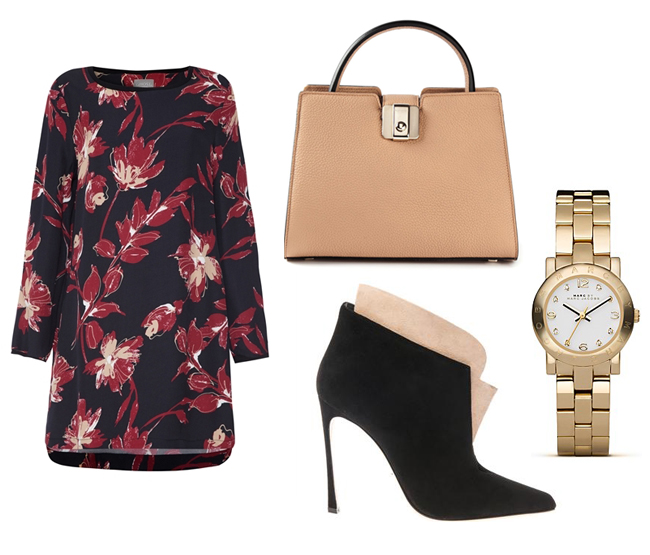 Sergio Rossi Donna suede ankle boots, £743 // Serapian contrasting handle tote, £845.63 // Marc by Marc Jacobs Mini Amy gold watch, £122.51
Option 2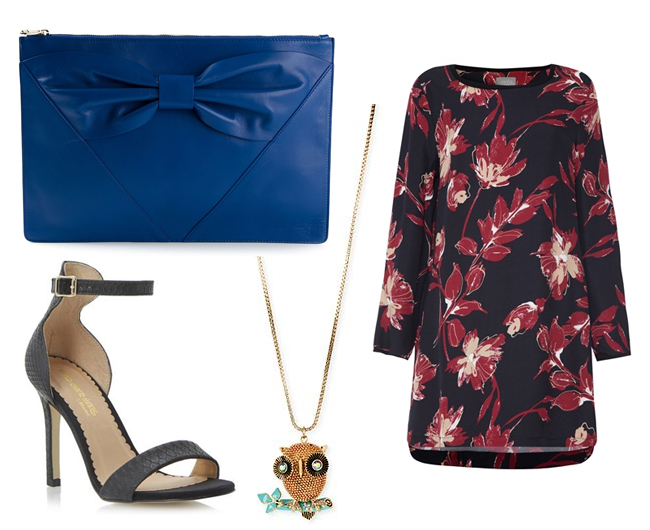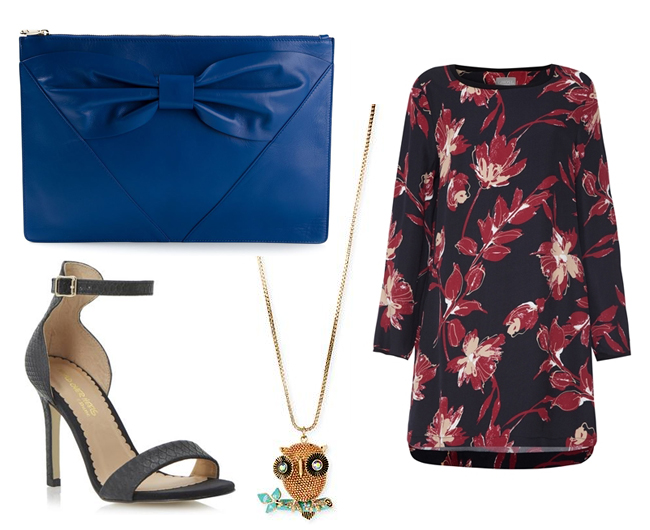 Red Valentino maxi bow clutch, £318.16 // Dune Hawley black ankle strap sandals, £45// Betsey Johnson 3D owl pendant, £48.60