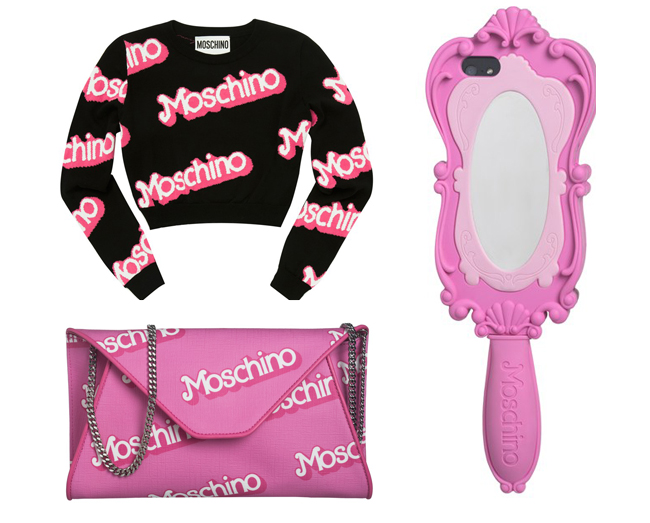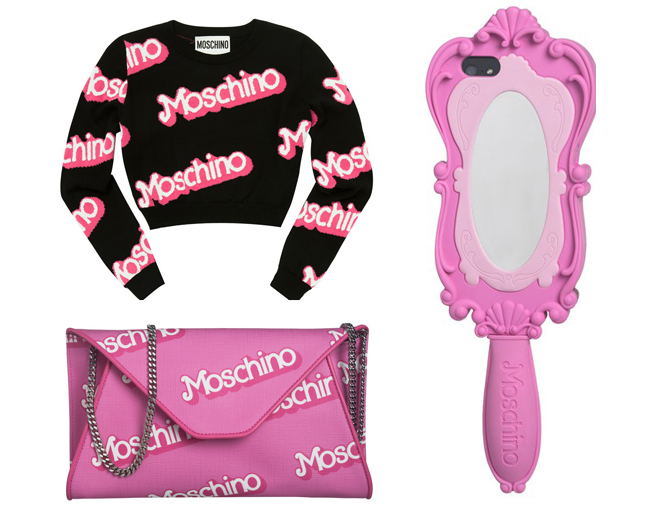 We told you on Friday that Jeremy Scott had taken inspiration from everyone's favourite plastic doll Barbie for the Moschino spring/summer 2015 collection which he unveiled during Milan Fashion Week… and the whole thing went down an absolute storm. Why wouldn't it? Barbie is an icon!
Therefore Jeremy Scott and the rest of the Moschino team are keen for us to get our Barbie fix asap, which is why they've released a 28-piece capsule collection of Barbie inspired pieces that are available to snap up right now! A prime example of fast fashion at its finest!
The capsule collection features everything you need to take sartorial inspiration from the plastic fantastic doll, including black and pink cropped tops, fabulous pink clutch bags, headbands, and even a wonderful slogan tee which reads "it's expensive being Moschino". But perhaps out favourite piece from the collection is a phone case which comes with a large and very OTT (but so very Barbie) mirror on the back to help ensure you're "selfie ready" whenever the moment inevitably strikes.
Jeremy Scott – you're a genius!