Last Updated on 23rd September 2014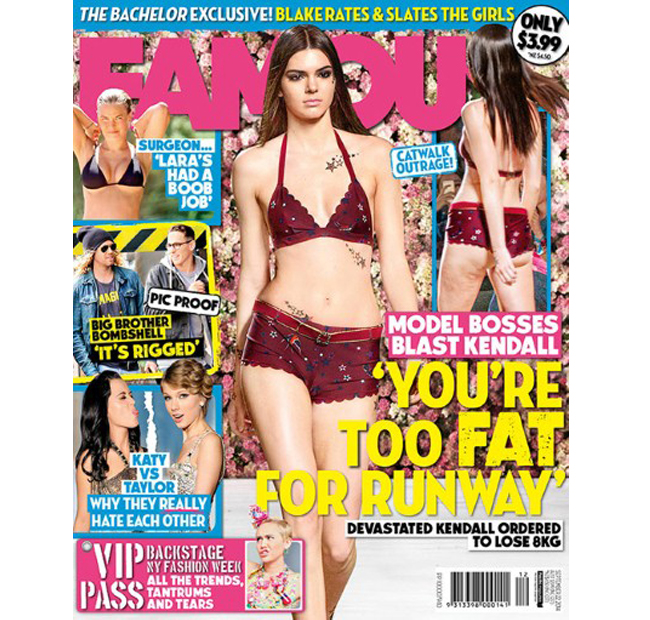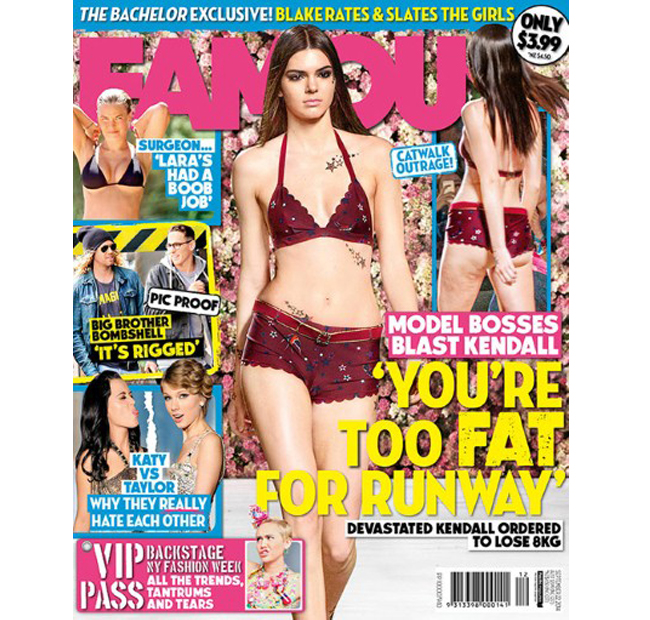 Sometimes we actually can't believe what we read and as a result, have no option but to write about. And this is one of those instances.
Australian celebrity gossip magazine Famous has not only fat shamed model-of-the-moment Kendall Jenner (yes, she is the teeny tiny waist and flawless legs that appear to go on for weeks) but has also taken it one step further by seemingly Photoshopping cellulite on her perfect pins. You don't have to be sitting front row or have binoculars to see that Kendall appeared to be cellulite free on the numerous catwalks she graced during Fashion Month so far.
Luckily for Kendall, it doesn't look like her friends, fans, and family believe the story for a second…
"I just saw a magazine cover of Kendall Jenner where is (as usual) looks thin and beautiful and FAMOUS decided to photoshop some… cottage cheese on the back of her thigh," Kendall's good friend Ireland Baldwin wrote on Twitter.
"uh. let me tell you. that girl has flawless legs. I've seen them in person plenty of times [sic]."
The magazine is yet to respond – and Kendall has so far kept a dignified silence – but we think Ireland Baldwin has put it in its place.
When will the fat shaming and needless Photoshopping to boost sales end?!