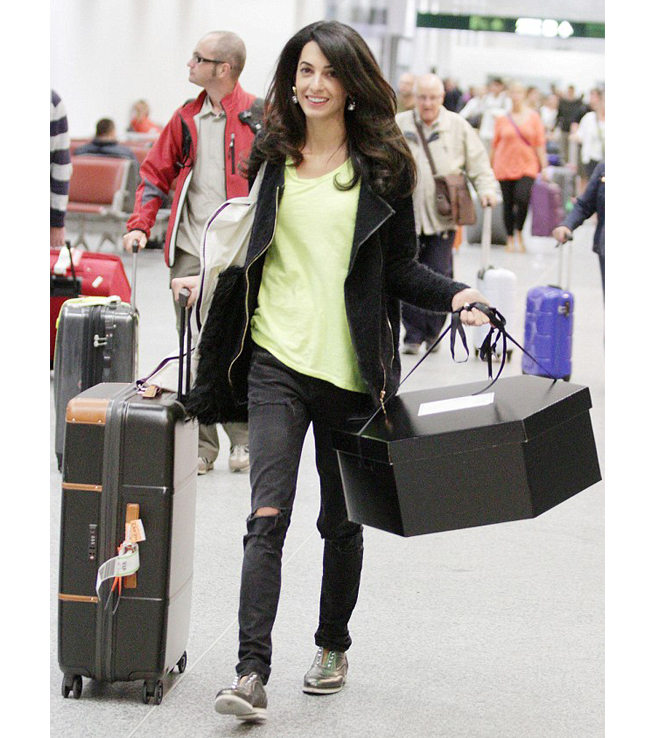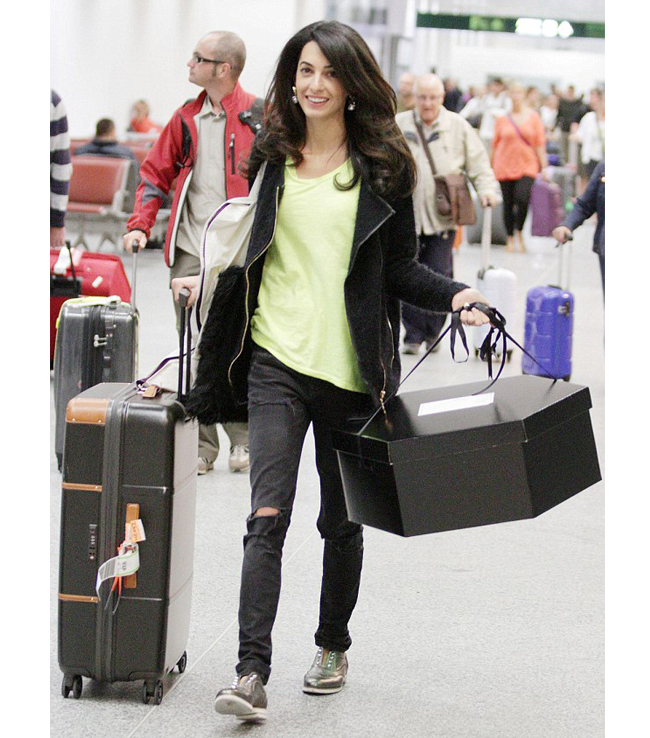 Amal Alamuddin, i.e one of the luckiest women in the world, doesn't look like she's nervous about tying the knot in a few days. And why would she be? She's marrying one of the most desirable men in the world!
George Clooney's gorgeous lucky bride-to-be (we said lucky already, but we feel it needs to be reiterated) was all smiles as she touched down in Milan yesterday, ahead of her wedding to the seemingly eternal bachelor.
We love how she managed to look effortlessly cool in her ripped jeans and tee combo, and didn't let the paps or the fact that she had her hands full with luggage phase her. And speaking of luggage…
Our beady eyes noticed that she had a Stella McCartney garment bag flung over her shoulder, which could mean a number of things. Could she be walking down the aisle in a custom Stella McCartney creation, or was she carrying the bag for someone else to throw us off the scent?
It's rumoured that she'll be doing a Kate Middleton and wearing  gown by Sarah Burton for Alexander McQueen, although no one is certain at the moment. We can't wait for the big day to see the blushing bride and find out who made her dress.
Not long to go now!