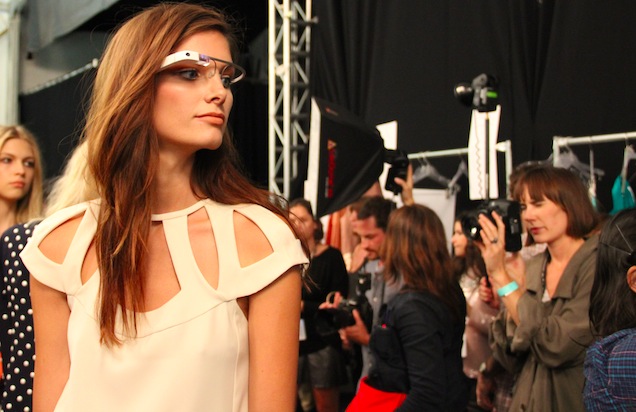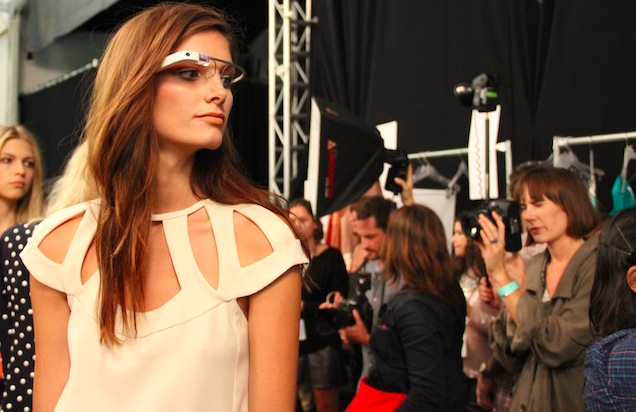 Since the Industrial Revolution, companies of all kinds have looked to technological innovations to improve workplace efficiency. Two centuries on and digital technology has permeated every nook and cranny of our lives, with the fashion industry now embracing the very latest technologies to alter the way we look and feel.
Technology and fashion have in fact been on a collision course since around 2007, when designer Hussein Chalayan came up with a 'video dress' incorporating 15,000 LEDs in its fabric. Now, wearable technology is really taking off and the public has access to innumerable pieces of kit to adorn their persons. A lot of it may not be immediately identifiable as fashion per se, but it marks the start of a new revolution, which is about to sweep through bothworry industries.
Demand led
The key to good design is meeting a real need, and the need now is to have access to whatever data or technology we want at all times. The best way to do this is to blend the kit into clothing and accessories, and the fashion industry is driving the revolution in wearable technology. This techno-clothing has to look great; otherwise people simply won't wear it. The technology required to create the devices is becoming more flexible, durable, and affordable, so that the room for innovation is expanding by the day, and designers are able to come up with a range of attractive designs to meet consumers' aesthetic and practical needs.
Sony SmartWatch
This attractive smartwatch uses the Android OS and has a 1.6-inch touch screen. It syncs date, time, and weather information over Bluetooth via compatible headphones. Functions such as, controlling the music player and viewing messages, email, Twitter, and Facebook can all be customized, and for fitness fanatics a Walkmate is also available for download.
Sony SmartBand
This smartband is a very stylish wrist strap, which will work with any Android 4.4 smartphone. A removable core embedded in the band tracks fitness levels, and there are dedicated modes for day and night. The data it collects is collated by the Lifelog app and displayed on a graphic interface.
SpotNsave security band
This allergy and waterproof band pairs via Bluetooth with your smartphone and is a security device as well as a fitness tracker. The big button on the front of the band is pressed three times to send out an SOS message to up to five guardians, who will be given your exact location through a link to Google Maps.
Ringly
This high-tech device doesn't look anything like a gadget, which is the whole idea behind it. It looks like a fashionable cocktail ring with a semi-precious stone set in a gold band surround. It vibrates discreetly to Android and iPhone alerts that need immediate attention. There's also a tiny notification light on its side that can be shut off if required. An accompanying mobile app allows wearers to set different light and vibration patterns, assigning them to individuals.
Google Glass
Google Glass technology enables users wearing glasses to view data such as messages, recipes and street directions, sent from a mobile device, on tiny glass screens fitted just above the user's eyes. The optical head mount is a stylish accessory in its own right, and the potential for future developments based on the system is reckoned to be enormous.
Future trends
Smart fashions look set soon to dazzle the public with their innovation and style. Adaptive fabrics are being developed that control the flow of air by opening microscopic shutters when humidity levels rise, for sportswear, undergarments, and fashion products. We can already buy head-mounted displays online and fabric keypads in jacket wrist sleeves will shortly follow, bundling GPS, MP3 players and solar batteries.
Smart clothing, or 'techstyles', are designed in a completely new way to traditional clothing. Teams of designers, engineers, scientists, and artists bring a range of specialist talents to bear so that the products are as functional as they are appealing. Numerous new and established companies, from about Worry Free Labs to Google, are pushing the boundaries of what we traditionally label as fashion clothing and accessories. Advancements in nanotechnology, bioengineering and 3D scanning are ushering in momentous innovations in the fashion and textile industries that will have an impact not only on the catwalks of fashion capitals but in the high street stores where most of us buy our clothing. Get set to look at fashion clothing in an entirely new light, as handy interactive accessories as well as covering and protection for the body.