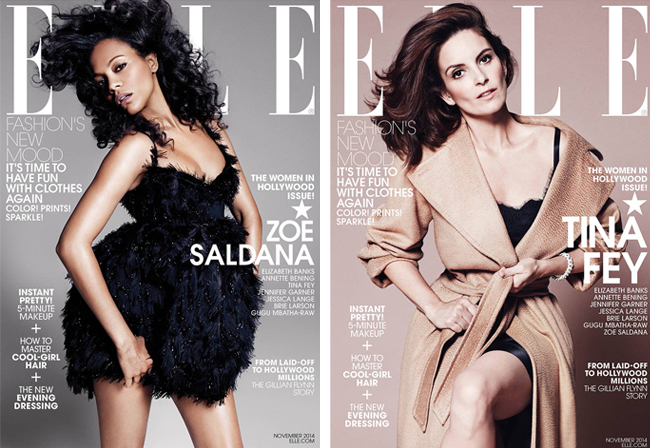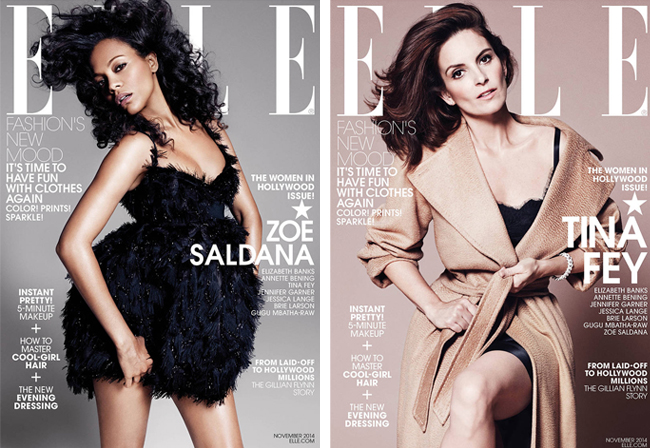 The Elle US November issue is a gargantuan one, to say the least, as it features some of the biggest and most powerful women in Hollywood on the covers.
Yes that's right, we said covers. Plural. That means you'll be at the newsstand for a while trying to choose one to take home with you; and it won't be easy either as all of the covers, just like the women on them, are beautiful in their own way!
The Women in Hollywood who have graced the Elle US November covers are, in no particular order of fabulousness, Zoe Saldana, Tina Fey, Jennifer Garner and Jessica Lange. We told you it wasn't going to be easy! And there are even more of Hollywood's greatest women within the editorial too, so it's an issue not to be missed!
Elle US's Women in Hollywood November issue is out October 21st, so you have some time to do your homework and make an informed decision when you get to the newsstand. Do you have an early favourite? Zoe Saldana is killing it for us on her cover – the hair, the dress, the care-free pose… we love it!