Last Updated on 20th October 2014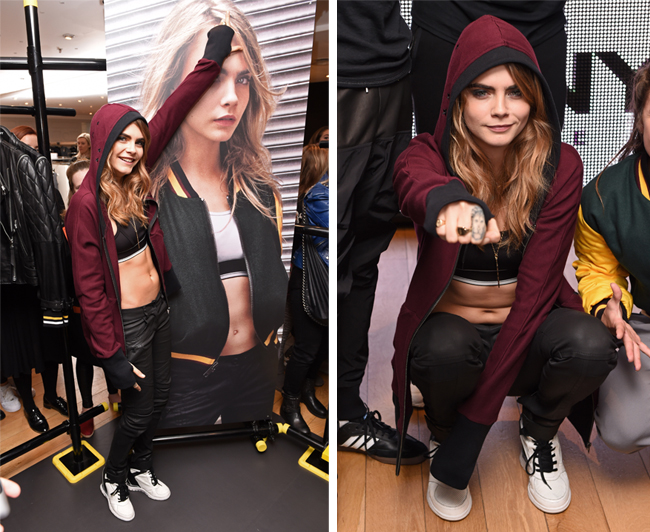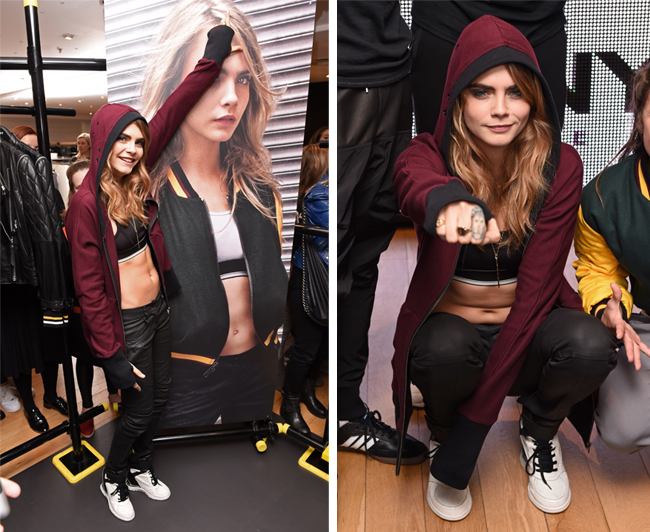 Good news for all Cara Delevingne fans on this side of the pond, as you can now get your hands on her DKNY collection at Harvey Nichols. Hooray!
Of course, you might already be aware of this as the model attended a huge celebratory event at the store in honour of her epic collaboration at the weekend… and a lot of pictures were taken throughout the evening. Standard!
The aforementioned event featured a live performance from National Beat-Boxing champion MC Zani and female vocalist Alyusha, as well as all the latest and greatest tunes blasted out by Kiss FM DJs The Dixon Brothers. A musical and fashionable event all-round!
And guests lucky enough to attend were also treated to a lesson in breakdancing from a dance crew, and enjoyed tipples at the Cara Cocktail bar which, as the name suggests, served the model's favourite drinks all night long.
The launch event may be over, but the Cara x DKNY collection is still available at Harvey Nichols London and online at harveynichols.com. Prices range from £65 to £515, but you better hurry as these pieces are selling like hotcakes!
We wonder what Cara D's next collaboration will be… any guesses?