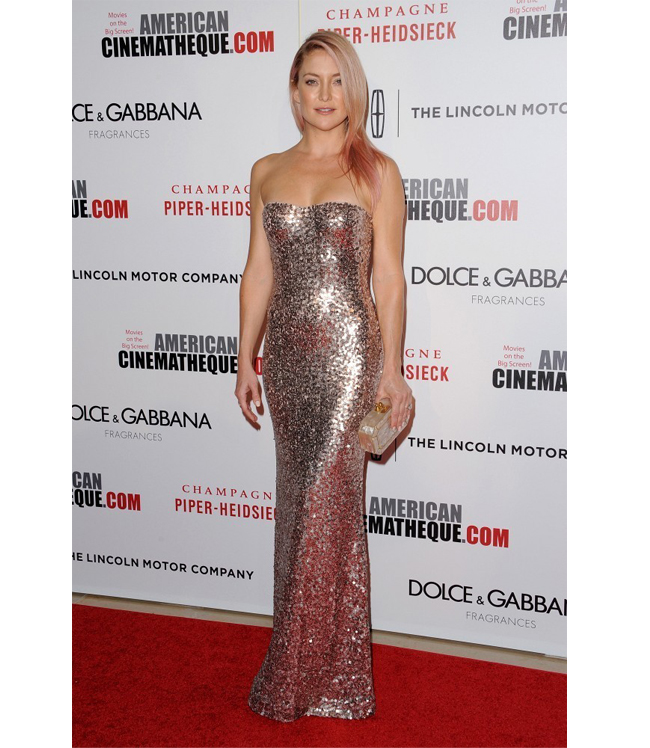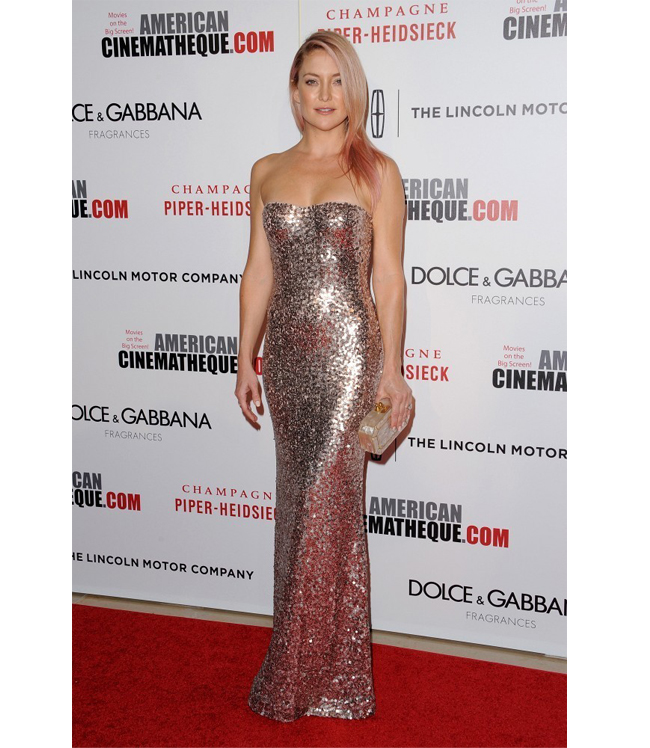 Yes Kate Hudson. Yes, yes, a thousand times yes!
This is exactly how to do the pink hair trend and do it right. You don't have to look like a wannabe emo kid circa 2004 to rock pink hair, and Kate Hudson is here to prove it.
Nicole Richie and Lauren Conrad are just two of the many celebs who have played with the colourful hair trend (and rocked it, may we add) but there's something dreamy and almost magical about Kate's appearance that makes it our absolute favourite. Maybe the fact that she and mother Goldie Hawn dyed their hair last week in support of Breast Cancer Awareness Month has something to do with it.
Kate Hudson sparkled in a dazzing Jenny Packham gown as she attended the 2014 American Cinematheque Award ceremony in Beverly Hills where her How to Lose a Guy in 10 Days co-star Matthew McConaughey was being honoured.
Had the celeb being honoured been a woman, we definitely think Kate Hudson would have sartorially outshined them, but we don't think Matthew McConaughey would have minded. Kate making a huge effort for him is actually quite sweet.
Congrats Matthew!