Last Updated on 14th October 2015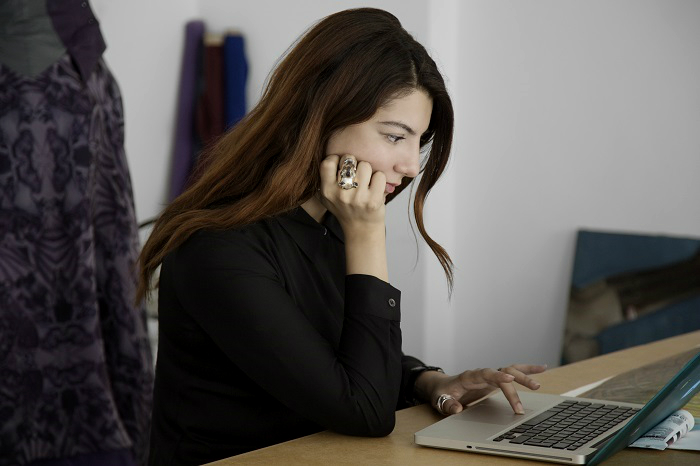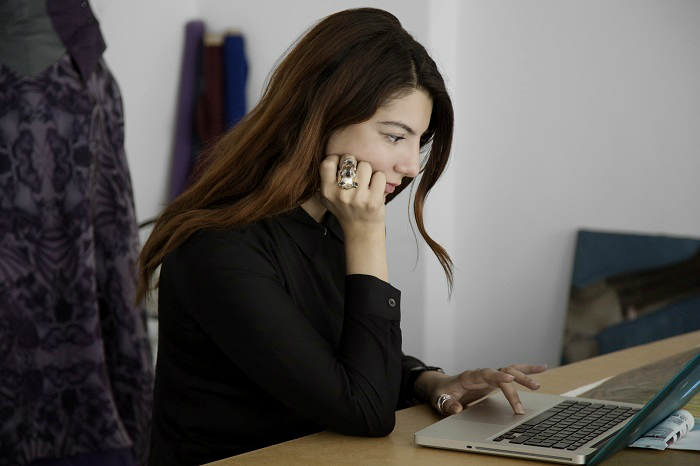 Maleficent meets modern day Cinderella. That's probably the best way to describe designer Gyunel Rustamova's aesthetic. Her designs are as empowering as they are feminine, romantic yet edgy and embody all the aspects of women that make us so unique. Born in Azerbaijan, Gyunel, founded her eponymous label after a successful career as an artist. Her rich culture along with her love for art can be found in her breathtaking collections which encompass ready-to-wear, couture and a private dressmaking service all available at her atelier located in the heart of South Kensington.We caught up with Gyunel to talk all things fashion, beauty and travel.
What's a typical working day like for you?  
It's very multifunctional, I am the operational manager and the creative director of the brand, so I chase tasks from administrative sides and design in between. The day runs out quite quickly, so at the end of the day I always wish there were 5 of me or that the working day was longer.
Favourite season? Spring, summer, autumn or winter?  
I would not choose in-between them to be honest, I like the fact that every 3 months we get the transition, I would not want to live somewhere where its cold or hot all year around.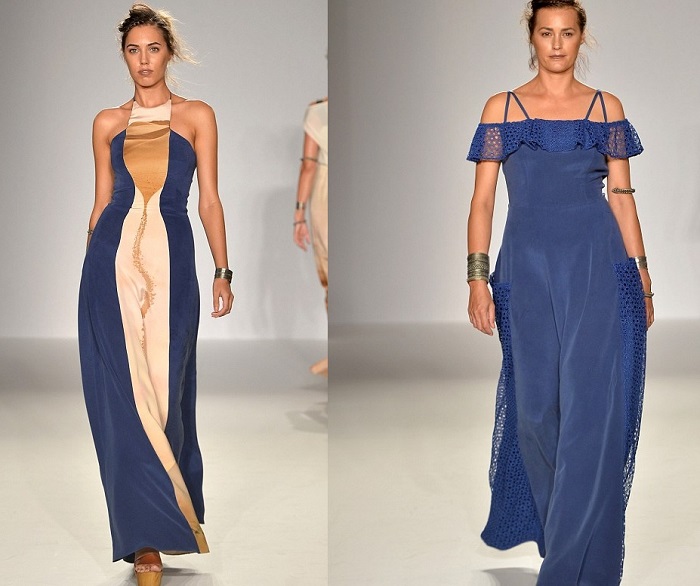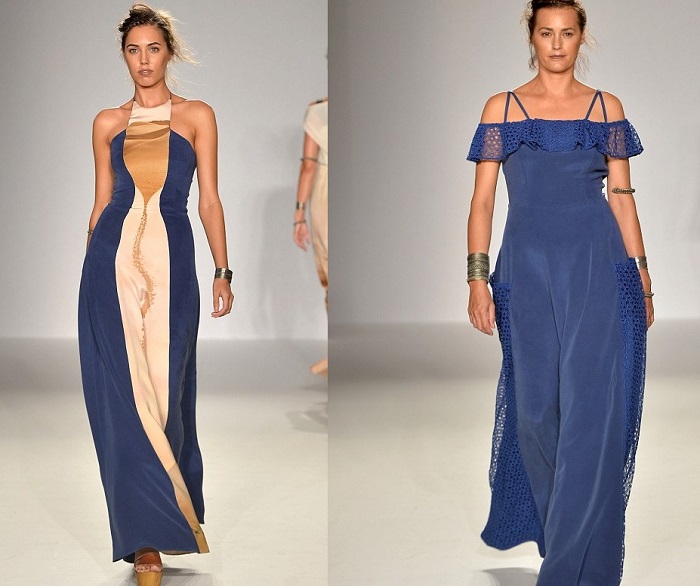 Your SS15 collection, "tells the story of a nomadic traveller".  Are you a keen traveller yourself?
Yes, the collection was firstly inspired by me being the nomad and not settling down anywhere, I do feel that I am the world citizen and have no problems with bonding with people of different backgrounds. Deeper and second stage of inspiration for the collection was more visual, about beauty of the desert sand and crawling scorpions with their footprints.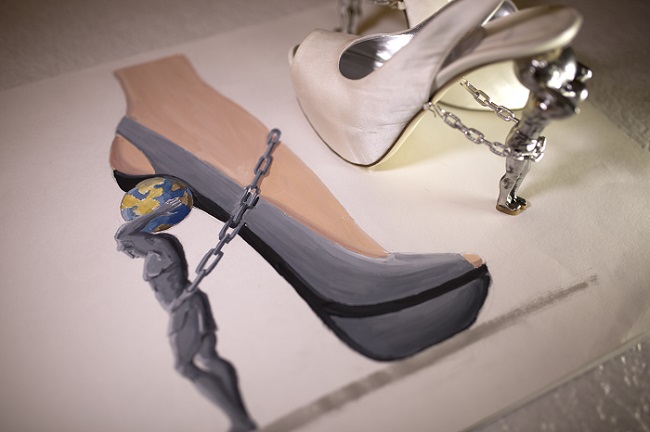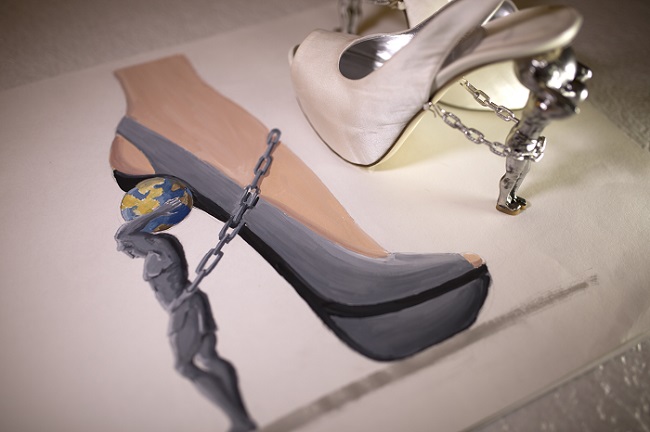 ….and your favourite holiday destination and why?
I love travelling back home to Baku each season as I meet my family I missed, it brings out a lot of nostalgic memories from my childhood, also generally its very diverse and interesting place to re-visit if you love art/culture. My second favourite destination is Lapland, I make excuses to go there as if only for my kids to meet Santa from North Pole.
I just love that you can drive a snowmobile on the frozen rivers to the forest in the middle of the night (away from city lights) to see northern lights when it is -40 degrees. It is just a magical place with reindeer and husky rides and snow up to your knees. My first time there, taxi started driving from the airport and 5 minutes later a huge deer stopped in front of us, in the middle of the road and would not move. For a girl who grew up in a hot country with Snow Queen novel by Hans Christian Anderson it was jaw-dropping moment.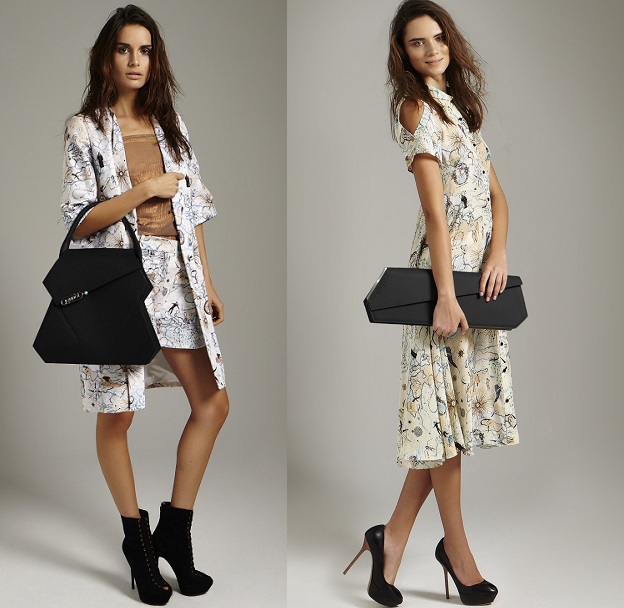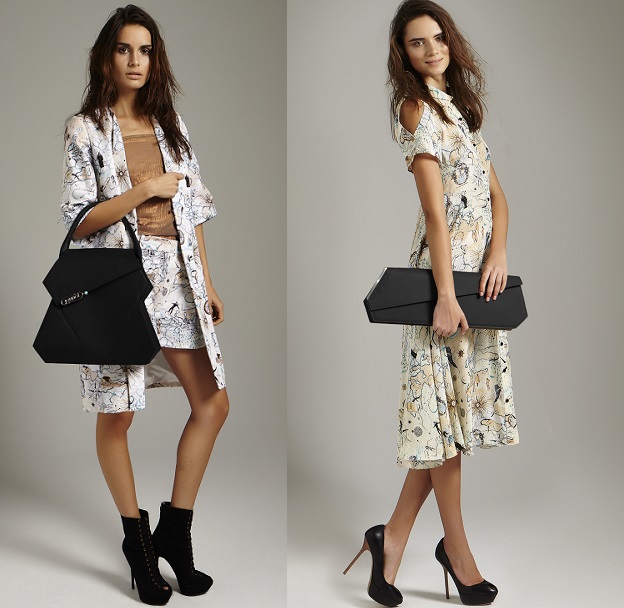 Which three pieces are your absolute favourite from the SS15 collection?
First it is boyfriend shirt safari dress with scorpions printed at the back. it is our signature piece each season when I design loose simple shirt dress which is one tone at the front and surprise print at the back.
Second favourite piece is shift hourglass paradox dress, it was made with sand clock print at the front but loose from the sides as a message of feminism on how female body is perceived.
Third one was gargoyle back print biker, we always use our gargoyle prop in our prints, for winter collection he had snow on his head, for this collection he looked tribal to fit into nomadic traveller in desert theme.
 Most treasured piece in your wardrobe?
It is my wedding dress, it was made by Elie Saab and I still treasure the moments of fittings with him and how that dress made me feel on a very special day for me. Elie Saab was one of the inspirations to start my couture line.
What beauty item could you absolutely not live without?
What's the one New Years resolution you hope to fulfil?  
To find better balance of my priorities
What's the best piece of advice you've been given?  
Enjoy the present.