Last Updated on 10th March 2017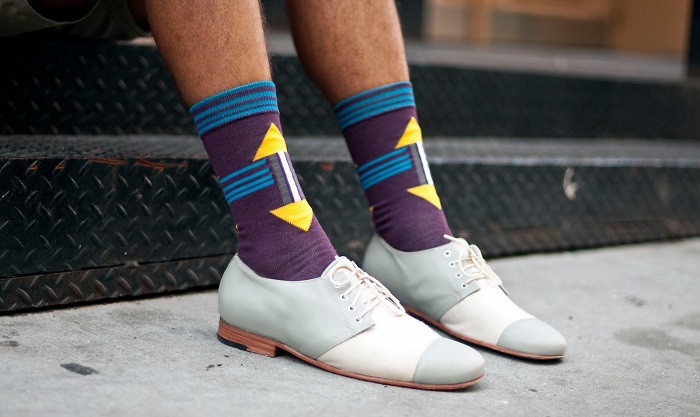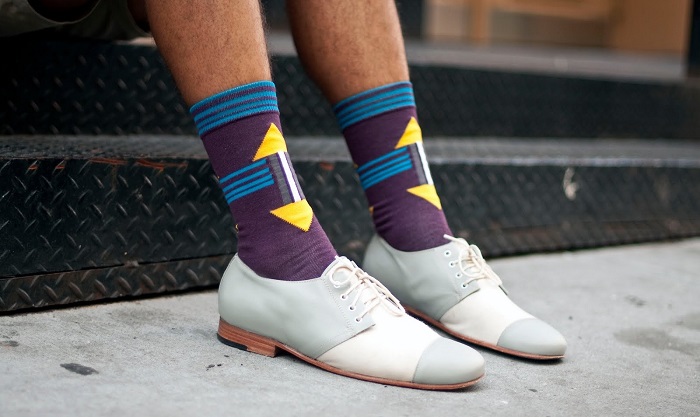 Socks are a sadly neglected element of men's work wear, so neglected, in fact, that the man in your life may not think of them at all until he's put on the rest of his suit and realized he has no idea what to wear on his feet. Fortunately, the rules for choosing the right socks can be as simple or as esoteric as he wants. Use these rules to ensure he finds the perfect pair of socks every time.
Choose Tonal Socks
The easiest way to match socks to your outfit is to choose a pair that's only one tone, or shade, removed from your pants in colour. For example, dark grey socks would be a good match with a pair of black pants, and powder blue socks with a pair of navy slacks. Of course, some types of pants allow a little more flexibility than others. Jeans and any solid colour casual pants can generally be paired with almost any colour sock depending on the statement you want to make.
 Add a Pattern
A textured weave or subtle pattern is a great way to make your socks more interesting. For example, choose a pair of socks in the same colour you would usually wear with a particular pair of pants but made of a slightly thicker wool. The thicker material often comes with a unique weave or a raised pattern on the sock. It's a good way to do something interesting while still keeping your socks relatively subtle.
Choose a Contrasting Colour
Just as tones, the colours that are closest to your trousers on the colour wheel, are a great choice for socks, so are the colours directly opposite your pants. For a quick refresher on contrasting colours, imagine all the primary and secondary colours arranged in a circle with red on the green on the bottom. Contrasting colours are those directly opposite each other on the wheel. These colours tend to look good together, but they create more of a dramatic impression than complementary tones.
 Make a Sock Statement
Statement socks – those with bold patterns or in bright colours – can be tricky to wear but you should be able to get the hang of them if you keep the colour wheel in mind. Custom socks are such an easy way to jazz up your look for a fraction of the cost of many other accessories. No matter what the pattern on your socks, make sure the bulk of the colours, and especially the base colour, are contrasting or complementary to your trousers
Bundle Up in the Winter
Switch to wool socks in winter to keep your feet warm. Wool is also extremely breathable, so your feet won't sweat even in heavy socks and boots. If you're looking for a break from standard sheep wool, socks in alpaca or camel wool are also available.
 Black Tie Notes
As with other elements of black tie attire, there are strict rules governing what socks you should wear with your tux. When wearing formal evening attire, don only black silk socks. Your socks may have a faint striped pattern, but should not have any kind of elaborate texture to distract from your suit.
 Once you get a feel for what socks go with what outfit, matching them every time becomes a breeze.