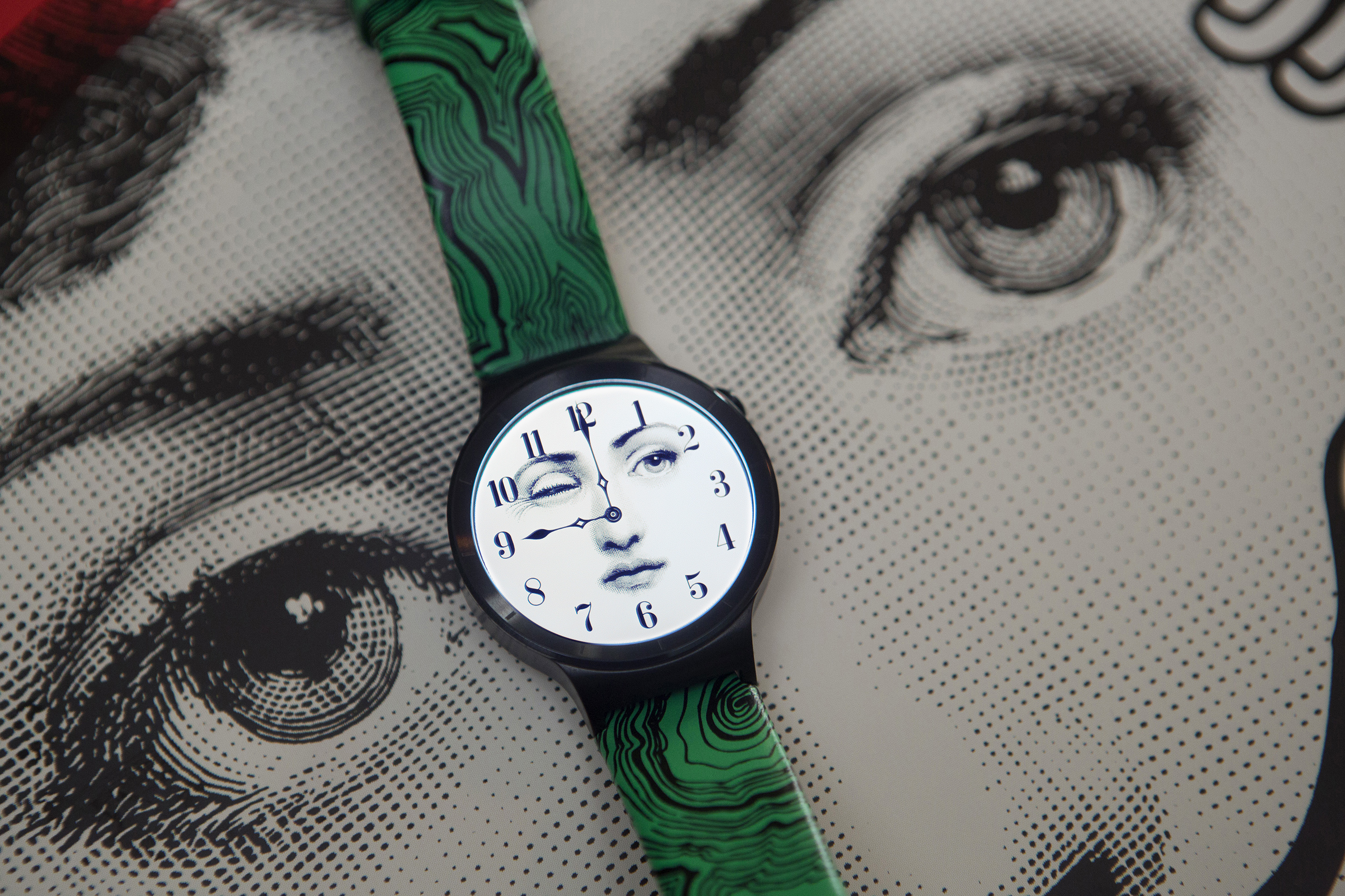 ..it sure is and we're not just saying that because we own the limited edition smart watch. To celebrate the launch of the Huawei Watch as well as Vogue China's 10th anniversary, Huawei and Fornasetti collaborated to create a special edition smart watch that has the fash pack swooning.
Featuring the iconic Fornasetti "Tema e Variazioni" motif, with the watch strap and accompanying box both designed using the classic green "Malachite", the watch is literally stunning and it's so functional that we're wondering how we lived without it.
But before we get to why we love the watch, here's some things to know about the Huawei Watch itself…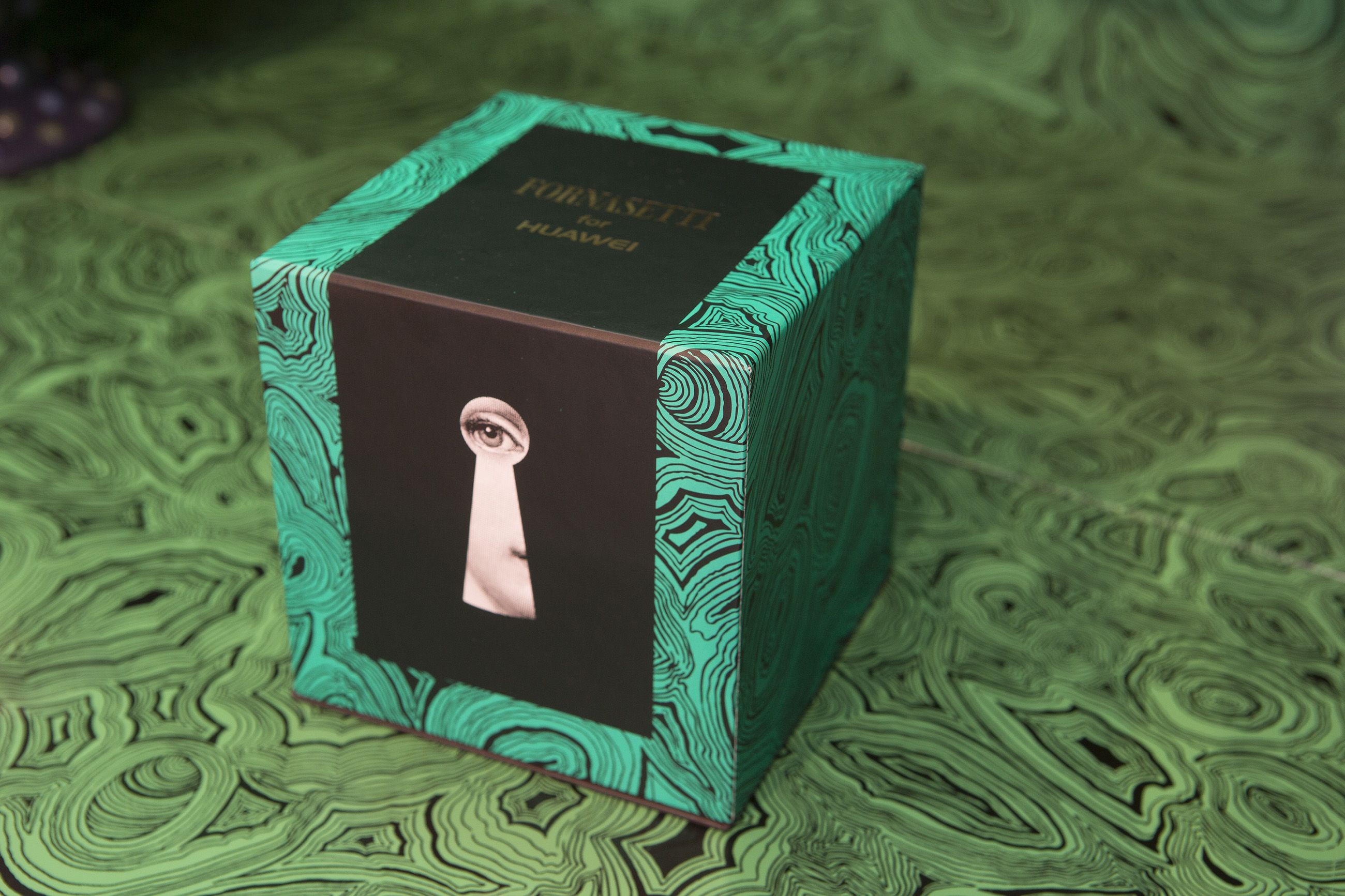 Firstly the battery lasts for 1.5 days and charges pretty quickly, 45 minutes charging will give you at least 80% battery life. Compatible with Android and IOS, the watch allows you to stay connected anywhere – receive all your notifications to your watch, from your calls, to instant messages, emails and texts. Just download Android Wear and you're good to go.
Ever get tired of the strap and face of your watch? Not a problem. Changing the interface is as easy as 1,2,3 and with changeable casings and straps, you can opt for fine leather or stainless steel depending on your style and the occasion.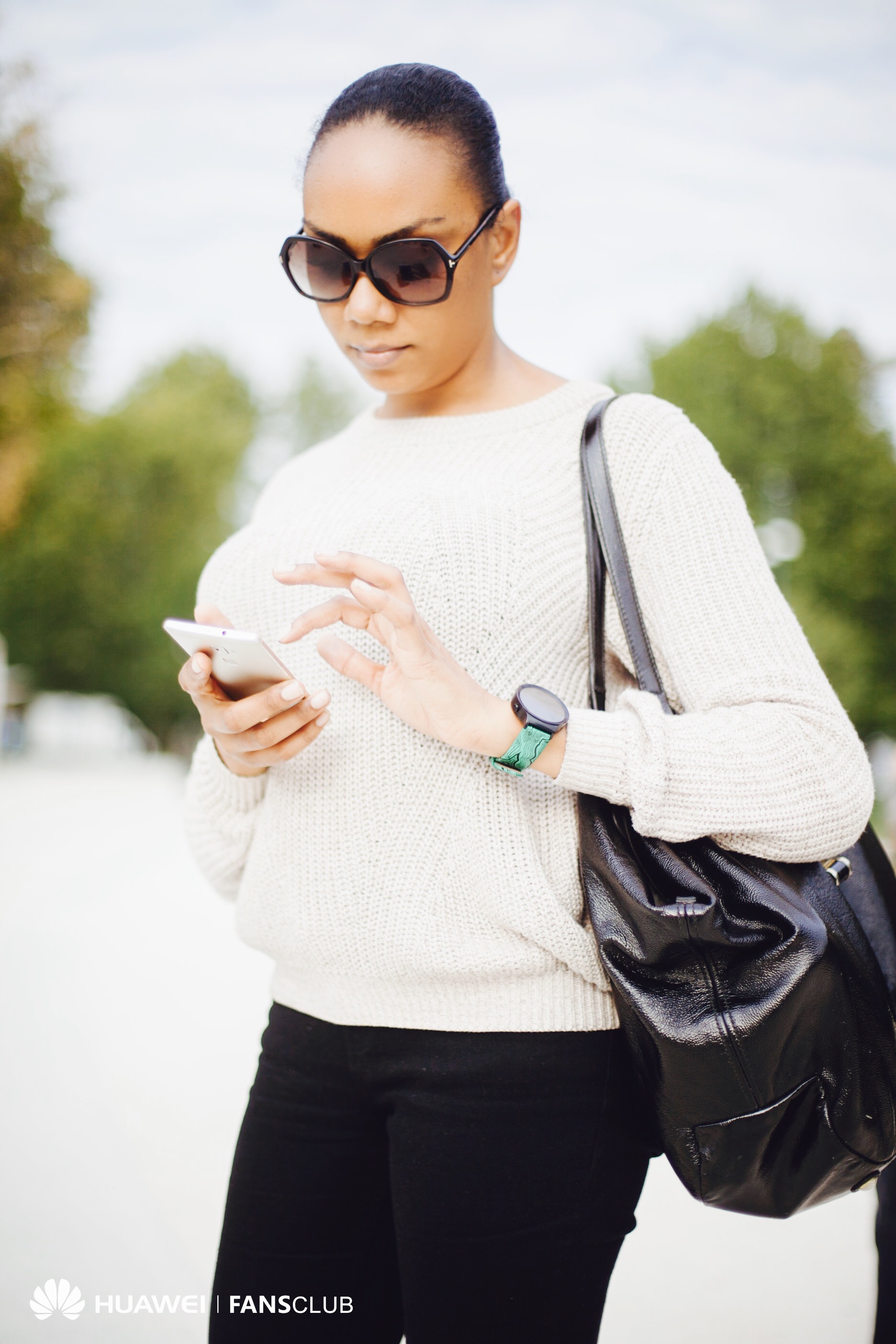 Why we do we love the Huawei Watch? 
We're not ashamed to admit that we're constantly scrambling in our bags to find our phone every and any time we hear an alert. We're sure you can relate right? Well…no longer do we have to deal with the impending doom that occurs every time we receive a notification. A discreet vibration lets us know when we've received an alert and if it's important and only if it's important, we'll rummage in our oversized Alexander McQueen bag, otherwise it can wait hence saving us a lot of time! Pun intended.
Most importantly we're avid runners and the Huawei Watch is the ideal running mate. Not only is it capable of downloading music for offline playback but it also has Bluetooth connectivity for wireless headphones. Best of all, it comes equipped with a high-accuracy motion sensor that keeps track of calories burned as well as how many steps you've taken each day. Yes, we've become a tad obsessed with tracking our fitness now but that's never a bad thing.
Available in over 20 countries, the Huawei Watch is a must-have!
This post has been sponsored by Huawei but all thoughts are my own.