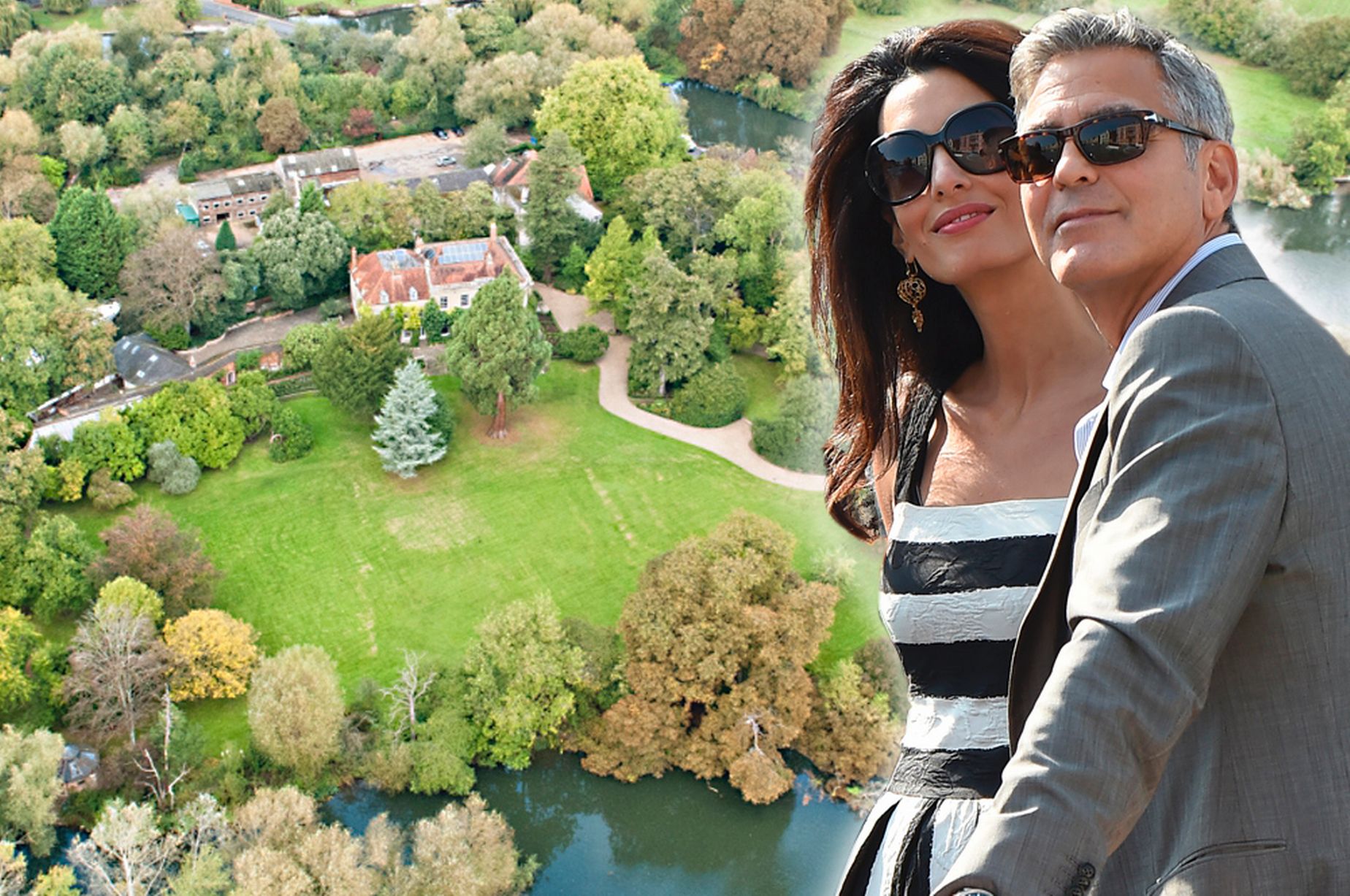 The residences of celebrities are often just as interesting and dramatic as the people who live in them. Movie stars, TV personalities and famous musicians build, buy or renovate extravagant homes to suit their lavish lifestyles and often eccentric environments. See the castles, condos and courtyards of some of the most exciting and notorious personalities as only they could construct them.
Music at Home
Rising pop star Selena Gomez has taken themed rooms to the next level in her cozy Hollywood Hills home. This house was already off to a great start with it's Tuscan and Mediterranean style, and as the house was transformed to suit her upscale and avant-garde tastes, one of the few features that didn't change was the baby grand piano in the living room.
The the dining room layout also stayed the same, but the room itself was transformed into an opulent Moroccan wonderland complete with customized treasure boxes for seating, each gilded with no less than 24 karat gold and silver. Crushed velvet, saris and other rich fabrics from India, including an antique door that was transformed into a table, complimented the luxurious vision. A touch of exotic antique class in an equally impressive modern home.
The House of Yesterday
Ms. Gomez won't be giving up her newly renovated home anytime soon, but if you want to own a luxury house that was occupied by an even more well-known music icon, You're in luck. The home in which Elvis and Priscilla Presley spent their honeymoon recently came on the market. Built with many long angles and clear lines, typical of the modern 1960s style, the homes was built to take advantage of the scenic views and outdoor space that makes Palm Springs such a paradise. The plush interior, lined with custom furniture right down to the pillows, features rock walls, cathedral ceilings and lofty windows that bring the outdoors inside. Dubbed "the House of Tomorrow" for it's innovative use of natural lighting and materials, there is still a lot here that is reminiscent of the past. Tourists come here to get their picture taken in from of the King's House. To see more listings of equally impressive properties, read this here.
The Foodies Flaunt It
Swing legend Benny Goodman, who can compete with Elvis when it comes to popular musicians, resided in a comfortable home in the Riviera area of Pacific Palisades, west of Los Angeles, California. Although Benny left us some time ago, his luxurious and vast Spanish Colonial-style estate, complete with a guest house that's been converted into a music studio and a fully equipped gourmet open kitchen, complete with top quality appliances, is soon to be occupied by chef and foodie icon Giada de Laurentiis. She was no doubt drawn by the opulent kitchen and might even have some of her own ideas for renovating it like so many of her colleagues have done.
Moving closer to home in the UK, celebrity chef Gordon Ramsay had to use an industrial crane to get his new 2.5 tonne Rorgue cooker into his newly renovated kitchen. This remodelling was priced at a modest £500 000 and is Ramsay's own design. The kitchen also includes a massive walk-in fridge, under-floor heating and a plethora of shining copper pots. This sort of upscale kitchen design has started a trend among non-professional chefs as well. Homeowners who can afford the highest quality designs are discovering that the kitchen, previously overlooked as a transitional or industrial space, needs the same tender loving care as every other room in a luxury home.
Houses of the Stars
Movie stars have a reputation for opulent homes, and George and Amal Clooney are no exception. The couple's $10 million home in Berkshire, newly purchased for their residence as a couple, is still being renovated. This nine bedroom mansion and it's impressive grounds are luxurious in their own right, but the couple is also adding a pool, a pool house and a home cinema to raise the comfort level a few notches.
If you're thinking of taking it up a few notches, nobody seems to do that better than the Kardashians. Kris Jenner's home in Los Angeles has been featured on television so many times you might think you've seen it all, but you'd better think again. It's been recently redecorated with crystal chandeliers and a giant kitchen with all white surfaces. Other recent additions and renovations feature double arched stairways, gold plated statues, marble mantles, plush custom furniture, an elaborate drawing room and several rooms that feature wall to wall mirrors and artwork.
The tastes and brands that line the lofty halls of the rich and famous are more accessible than one might think. Many of the trends that are currently taking hold were inspired by the wealthy and notable in their own home designs. The luxurious homes of the movie stars, musicians and celebrity figures that we know and love amaze and inspire us, as do those that conceive them, design them, and pay for them.
David Peters has dealt with a fair number of high-end properties in his working life and enjoys sharing his experiences and insights on what you can expect to find inside a luxury home. He is a regular online contributor for a number of lifestyle and property websites.
[Image]