Last Updated on 27th April 2016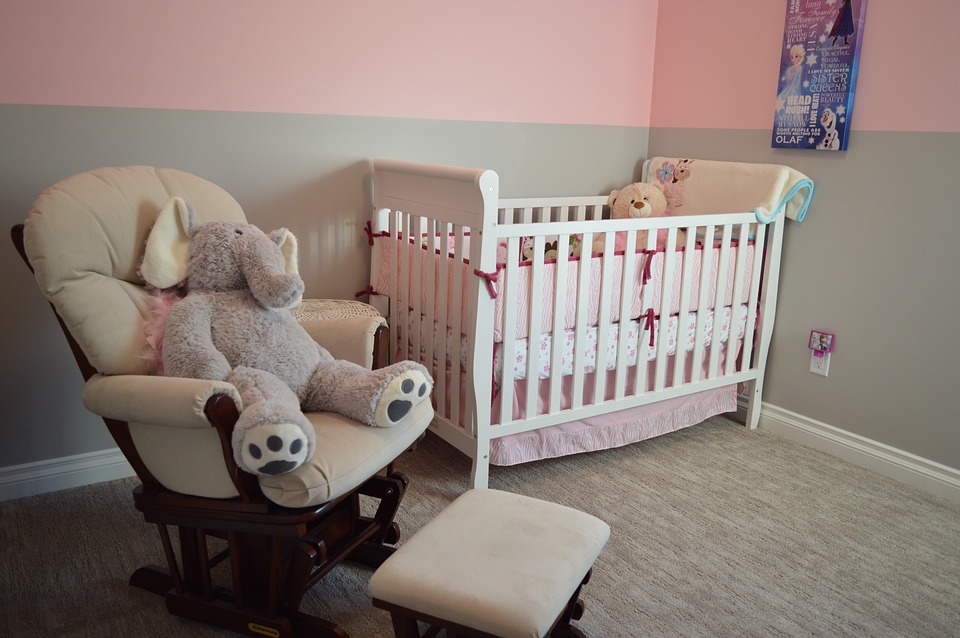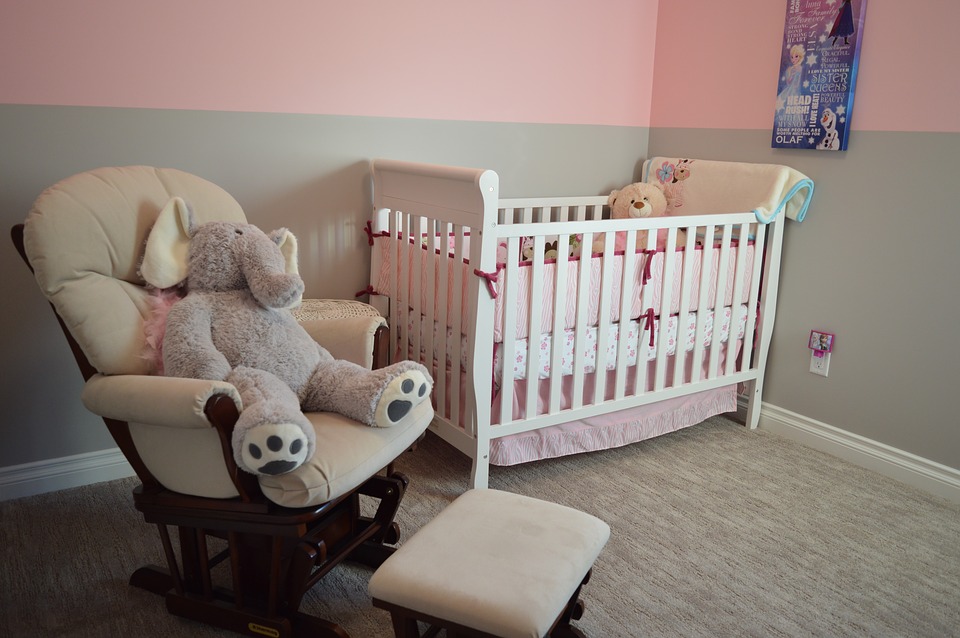 Becoming a parent for the first time is a scary business. There is so much to think about: choosing a name, writing a birth plan, deciding whether or not to take a career break after the birth. The list is endless, but one thing you need to complete before baby is born is the nursery.
Once your baby arrives, you won't have time to prepare a nursery because you will be too busy taking care of your little one. To start with, your baby will probably sleep in your room, but once they are a few months old, it is time to move them into their own room so you can both sleep better. Here is a quick guide to creating the perfect nursery for your precious little bundle of joy.
Decide on a Sensible Budget
You should decide right from the beginning of the project how much you can afford to spend. Be sensible here, as although you probably want your baby to have the perfect nursery, they will grow very quickly and it won't be long before you have to start all over again.
Design a Layout
Work out the best position for the furniture using measurements and a scale drawing on a piece of paper. This will help you plan the rest of the design scheme.
Stimulate the Senses
Small babies can't see very far, but there are lots of things you can do to stimulate their senses. Many parents paint their baby's nursery in pastel colours, but research has shown that babies can see sharply defined geometric shapes and patterns a lot better. Use contrasting colours and patterns on the walls to stimulate your baby's brain development. You can also hang brightly coloured mobiles over his cot, but make sure he can't reach them with his hands.
Baby Proof the Room
Safety is not an issue with newborn babies, but it won't be long before your baby is crawling around and exploring his environment. Always place a cot well away from a heat source and seal off power outlets with plastic covers. If you install a window blind, fit a child-proof window cord to prevent any future accidents and make sure the window has a safety lock on it.
Baby Furniture
Babies don't need much furniture apart from a cot, but a chest of drawers or cupboard is essential for storing their clothes. Changing tables can be useful, as they provide a surface for changing nappies as well as space for storing equipment. You may also wish to buy a comfortable chair for night feeds.
Baby Accessories
Your baby will need a changing mat. A nice rug is also a good design feature, especially if you opt for a baby sheepskin in a bright colour. This will allow you to place your baby on the floor if you need to change his bedding or pick a new outfit out of the cupboard.
Lastly, don't forget to think about lighting. A bright light for nappy changing is essential, but you should also invest in a night light for night feeds and nocturnal checks.