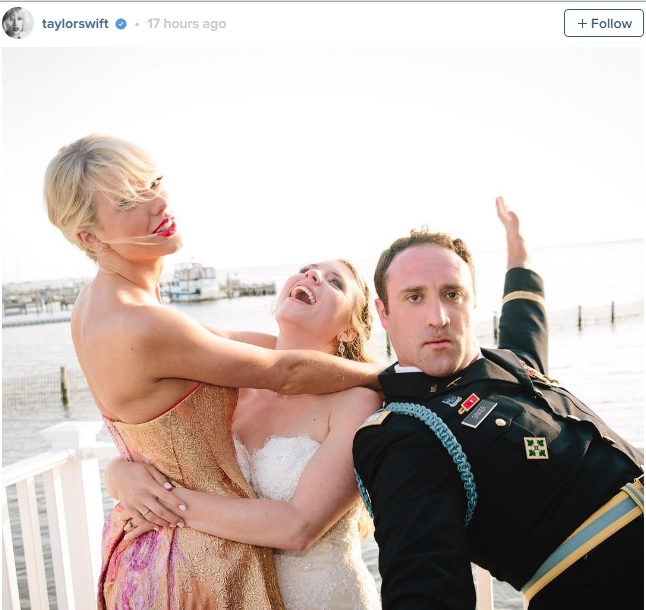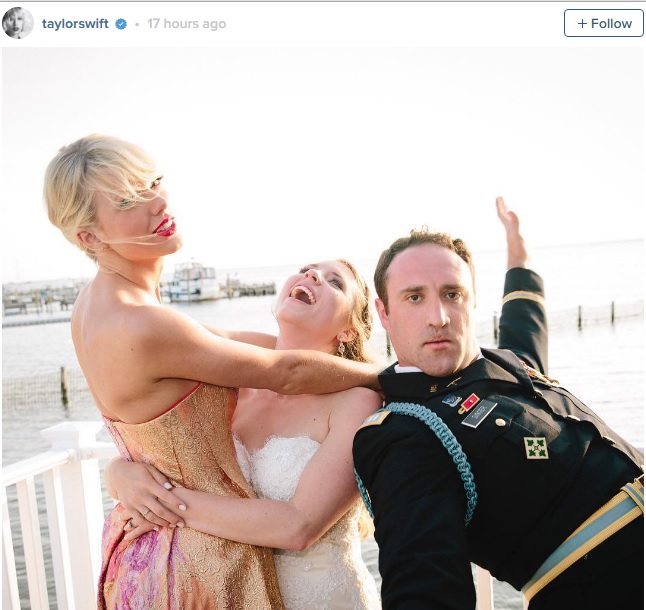 Picture it. You've said your vows – promised to spend eternity with the love of your life and as you get ready to let loose at the reception, Taylor Swift makes an entrance to YOUR wedding. Yep, that was actually the reality of married couple Max Singer and Kenya Smith over the weekend.
Despite her recent break up with Calvin Harris, Taylor rocked up to a fan's wedding and performed the groom's favourite song "Blank Space" at the reception in New Jersey.
Knowing her brother was a super fan, the groom's sister Ali made contact with Taylor in April to request the performance, explaining how important it would be to her brother, as he had actually married Kenya in hospital, in order for his mother (who has since died) to witness the nuptials. Ali also highlighted the significance of "Blank Space" – the song mother and son danced to, to celebrate the union and aturally there was no way Taylor could turn down the invitation after hearing the touching story. Not only did she give a performance to remember but also gave the couple a  card with the words "So it's gonna be forever" written inside.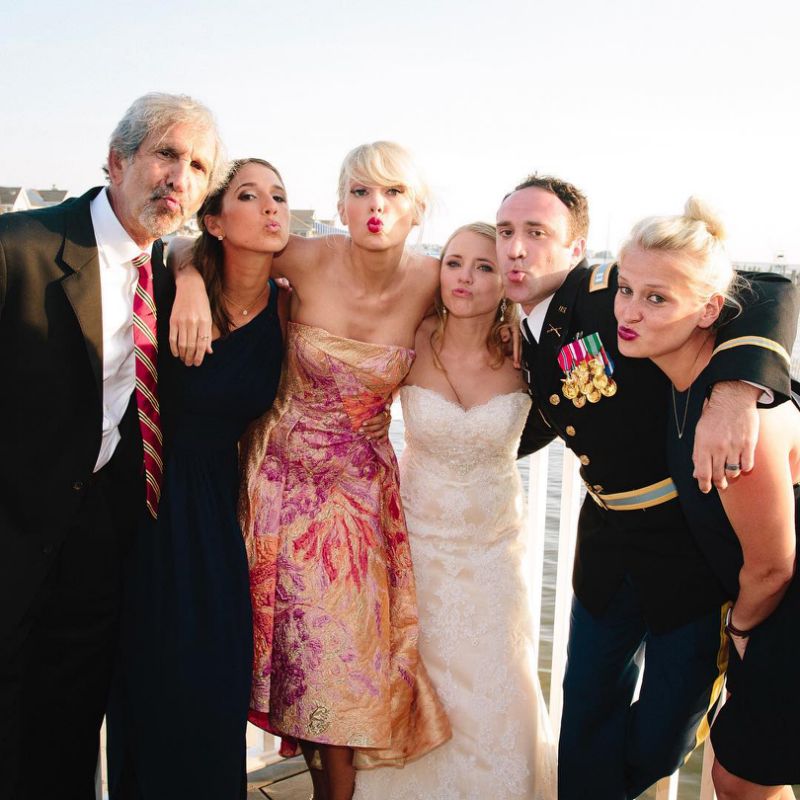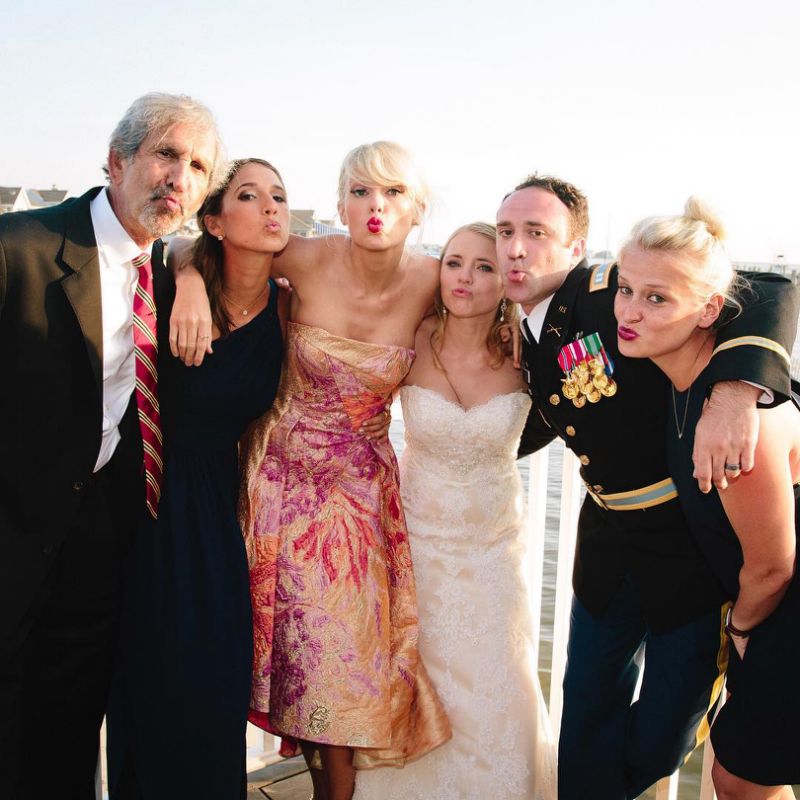 Of course, guests couldn't contain their excitement, posting pictures and parts of the performance on Twitter and Instagram including the singer herself who posted a pic on Instagram with the caption, "Congratulations Max and Kenya!!"
What a memory..and a great way to start married life right?
[Image]