Last Updated on 30th June 2016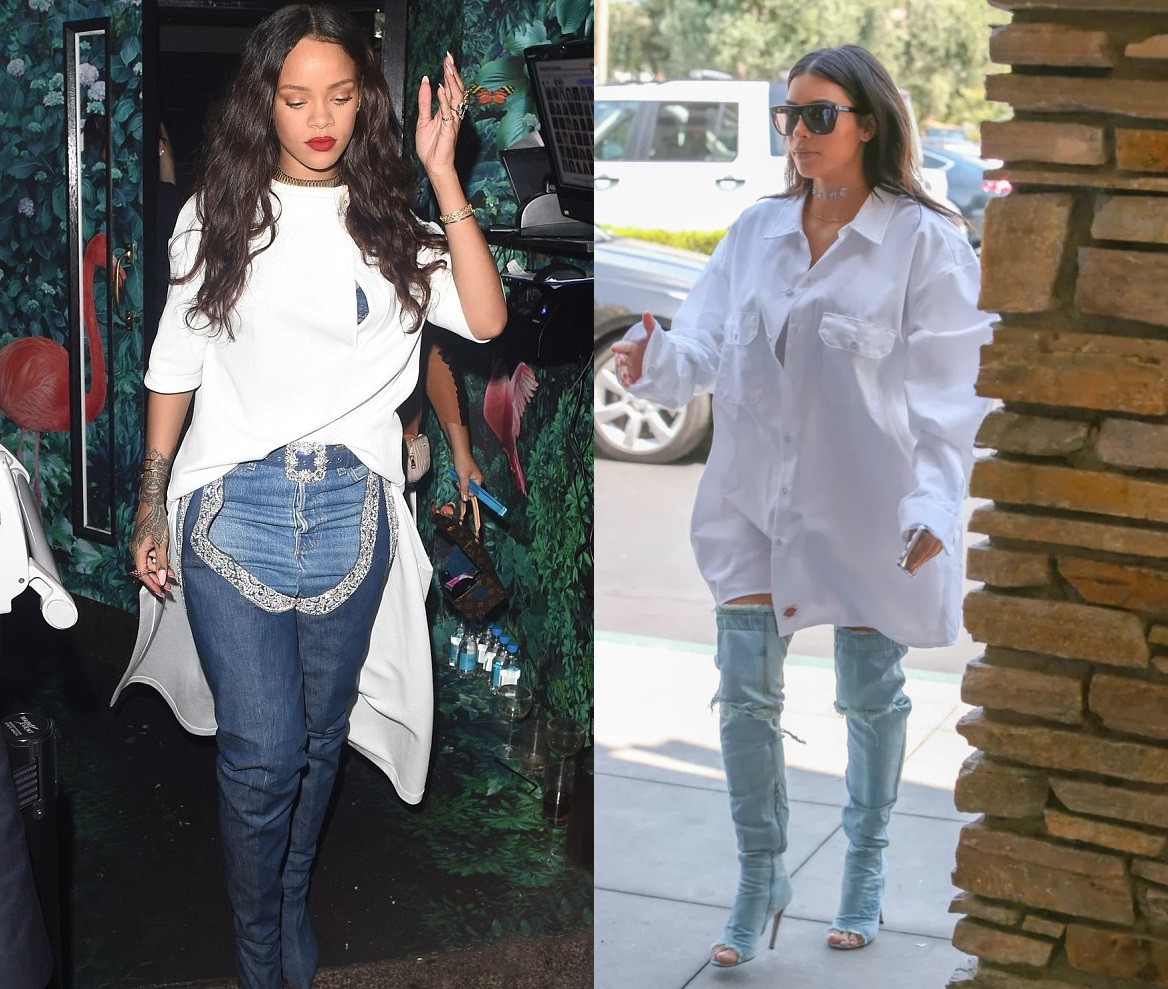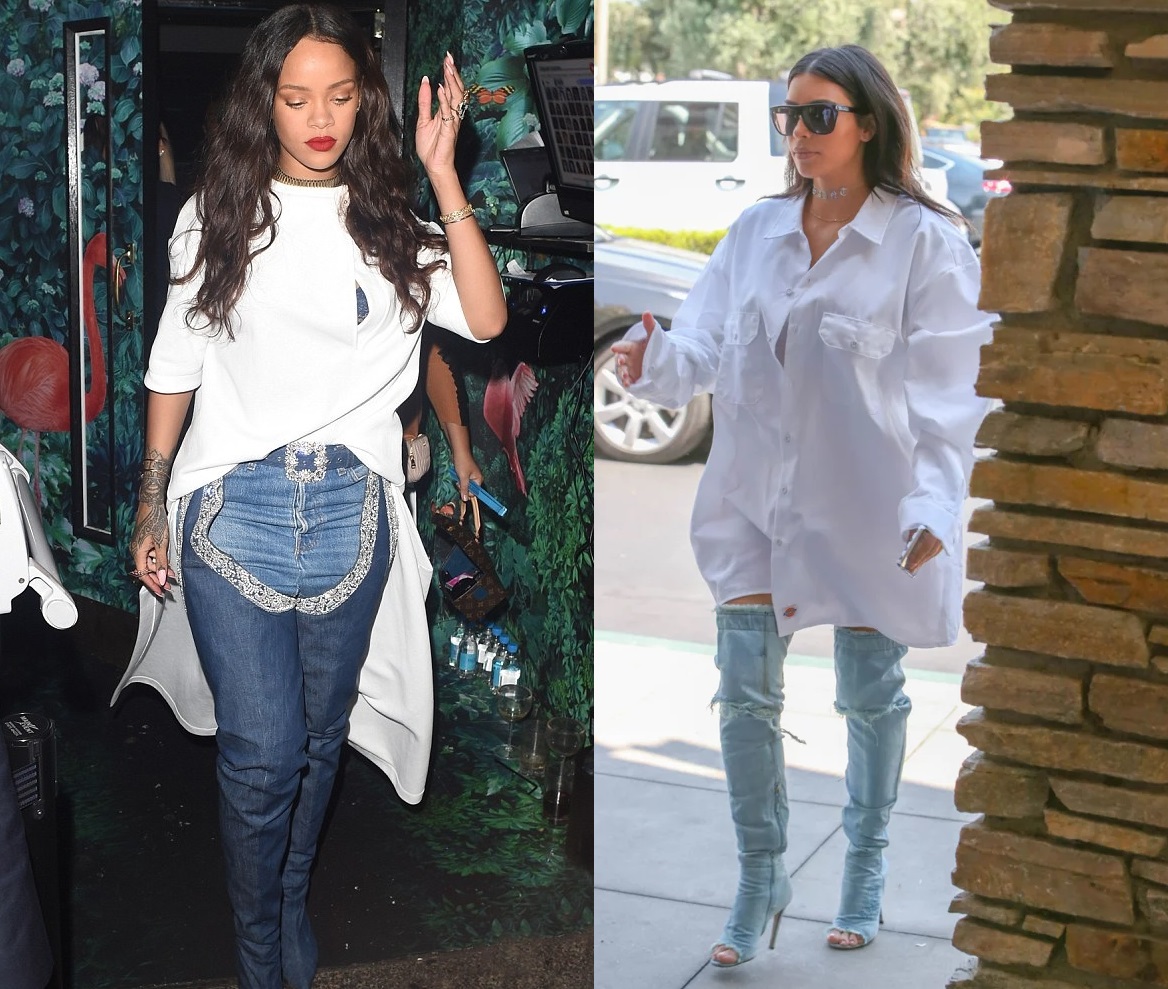 While currently touring in the U.K, RiRi took some time out to let her hair down in London, wearing a pair of denim chaps from her Rihanna x Manolo Blahnik  collection…a look we're positively sure only the bad gal could pull off.
And, on the other side of the pond, Kim opted to go semi-casual over the weekend on a family outing to the movies, in an oversized white shirt and thigh-high YEEZY season 2 distressed denim boots.
Both very different looks but the message is clear – denim boots are a micro-trend. Yes, despite the fact that it's summer.
While we definitely can't see ourselves wearing  jean chaps on a night out, admittedly they're more appealing than the YEEZY Season 2 option (of which we'd much rather prefer the knitted version), but we have no doubt we'll be seeing a lot more of denim boots, both ankle and thigh-high in the very near future.
…so what say you ladies? Love or loathe?