Last Updated on 15th September 2016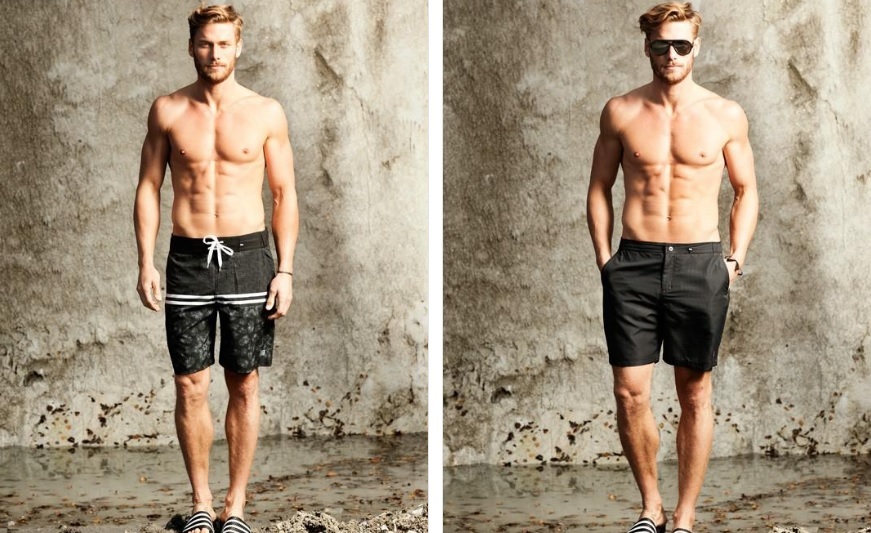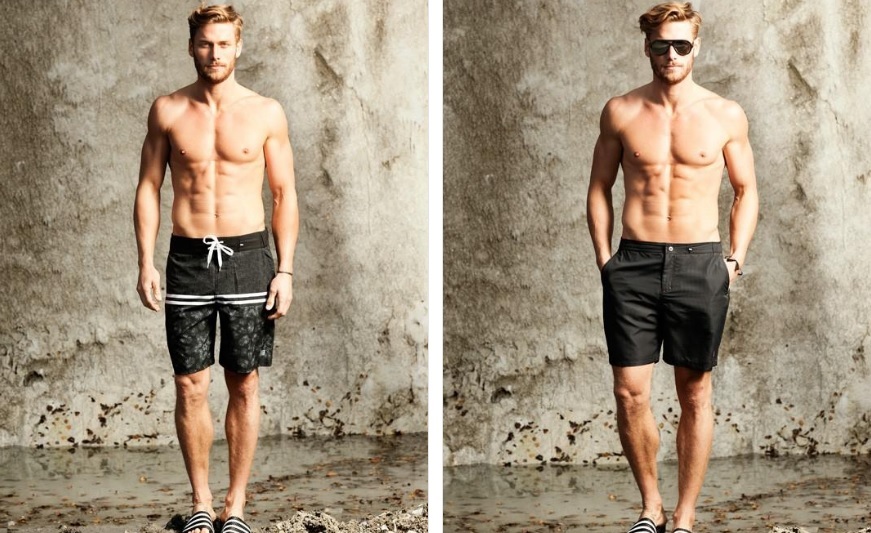 Have you ever noticed that fashion trends can be quite similar all over the globe? We often see the word "trending" but have you ever given any serious thought about it, what this word really means? Trends are created because of the customers' persistent change in preferences, habits and likes. Fashion is a particular style or design, especially in clothing, and has evolved quite a bit, even in the last few years. Clothing styles, footwear, and accessory trends are always evolving and improving. Fortunately, as the demand for fashion increases, so does quality as well.  
Projek Raw is a Canadian based company that specializes in fashion, clothing, and accessories for men. They're always working to stay on top of the latest trends and for those who "live by the pulse of the city". Today, we're going to discuss some of their unique and simple designs for men's swim wear.
Projek Raw's swimwear uses high quality natural and synthetic materials. The patterned fabric is specifically chosen because of its bold, blended colors and gothic print designs that are easily noticed. The swim wear styles are elegant and very classy with a noticeable fit. Anyone who has tried one of their modern swim trunks and board shorts knows the quality and comfort well. These trunks are made to last you for years to come.
Projek Raw swim wear product line is intended for males between the early twenties to early forties who are keen on showing their brave and individualistic nature. The clothing line allows you to freely express yourself. Projek Raw is always examining ways of improving their product and is one step ahead of other retailers and fashion trendsetters. They truly know their clientele as well – using a selective research process to collect and understand what their audience knows and loves best. Their research is carefully reviewed and blended into every single new product line.
If you didn't know much about the history of men's swimwear fashions, it has definitely changed with the times. Men's swim wear trends in the 70's and 80's grew at a very slow pace, because not much effort was placed on creating chic swim wear for men. In addition, men's choice of clothing, particularly swim wear, had a completely different fitting during that period. The men were used to wearing their drawers, since that was the norm. Men paid no attention to the pattern and colors of swim wear being used in other parts of the world. With no internet or other online resources, baggy shorts, speedos, and trunks did leave its mark. That became the new norm for men, and that has been the style for at least the last 30 years.
Now that we live in a world where technology is much more advanced and we are able to know and see what other options are out there, Projek Raw is able to bring in the most popular patterns, colors, and fabrics with the most quality materials into their pieces. With so many more options now available, a customer can weigh the advantages and disadvantages of a product before making a purchase.
Projek Raw decided to make their own fashion statement when they created their product line. It was intended to capture the attention of young men by designing swim wear that was created specifically for them. The sole feature of this product line is to freely express yourself through your selection of swim wear – to speak your own language and set yourself apart as an individual. Projek Raw swim wear is an opportunity for you to just be yourself and to get noticed.
Projek Raw makes an effort to have close relationships with their clients so that they can best cater to their specific needs. They work tirelessly to develop memorable and long-lasting pieces for their customers. Founded in 2001, Projek Raw strives for excellent in every piece of clothing and every accessory. Whether you're headed to an exciting beach party, surfing the waves on your favorite board, or you're just relaxing in the sand, Projek Raw has swim trunks and shorts that will be perfect for the occasion.
It's time to get rid of all the dull colors and worn out swim wear in your closet. Choose swim wear that will finally allow you to be the person you were born to be. Projek Raw swim wear offers many options ranging from timeless styles, fits, colors, and patterned fabrics, all of which are made to help you feel comfortable. Don't feel pressured into buying swim wear that you don't like because you can't find the right style or color, or because everyone is wearing it and you want to be part of the trend. Create your own trend by wearing an exceptional piece from the men's swim wear line made by Projek Raw.