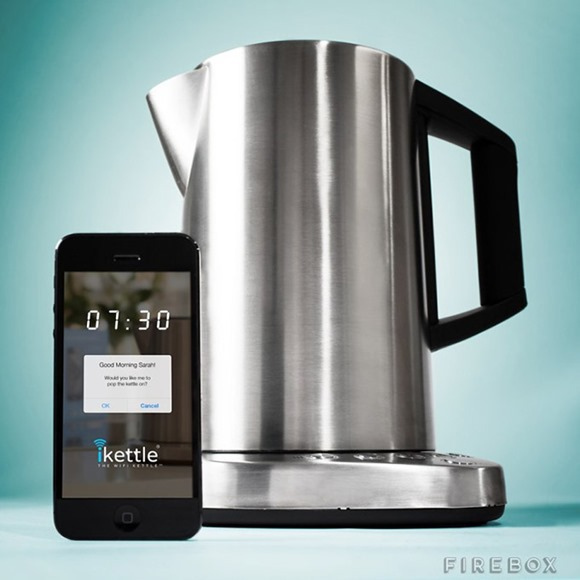 I have always thought how lucky I am to live in an era of such innovative technology: a time when convenience and creativity are considered essential elements when designing the newest trends. The Smart Home is the latest aspect of commercial technology to pique my interest and since I am planning to redesign my home, I thought I would investigate the must-have gadgets of the moment for a little inspiration.
The Stack Alba LED Light Bulb
In a lot of instances, the best inventions are the simplest, and the Stack Alba LED light bulb certainly falls into that category. Using motion sensor technology, the bulb detects when you enter and leave the room. Additionally, the bulb's brightness will change according to how much light is already in the room. This energy saving device is a must-have whether you are eco-aware, or simply looking for ways to save some money in the long term.
Amazon Echo
This is not just a speaker, and having a handy device such as this in your home makes many different things extremely convenient. The voice activated speaker links up to other devices in your home and allows you to control them through voice commands. The Amazon Echo can read audio books to you, give you weather forecasts and even allows you to shop online through voice activation. I adore multifunctional gadgets, so this one is definitely on my wishlist.
The Limited Zinc Double TV Bed
The modern home is all about convenience, luxury and style, and the Limited Zinc Double TV Bed from Bedstar is on point with all three contemporary necessities. As someone who loves to watch television in bed, I knew that as soon as I found my dream bed here, at Bedstar, that I had to have it. Space saving and stylish, this TV bed means no more messy cables and all my favourite shows at the foot of my bed – bliss!
The Nest Smoke Detector
Old style some detectors just won't cut it with something as ingenious as this around. I do sometimes worry that I wouldn't hear the smoke alarm if I was asleep and so this device, which sends alerts to your 'phone, as well as sounding an alarm from the box, is perfect for worriers like me. The alarm can also be silenced from your mobile which is certainly more sophisticated than the old "wave a teacloth underneath it until it stops" approach.
The iKettle
Patience is a virtue – which I don't possess – so this gadget is right up my street. The iKettle is controlled via your mobile, so as long as there is water in it, you can turn it on from the comfort of your own bed so it is ready for when you go down to make your morning cuppa. Some may call this lazy, but I prefer the phrase, contemporary convenience at its finest. I like my morning brew as soon as possible, what can I say?