Last Updated on 29th December 2016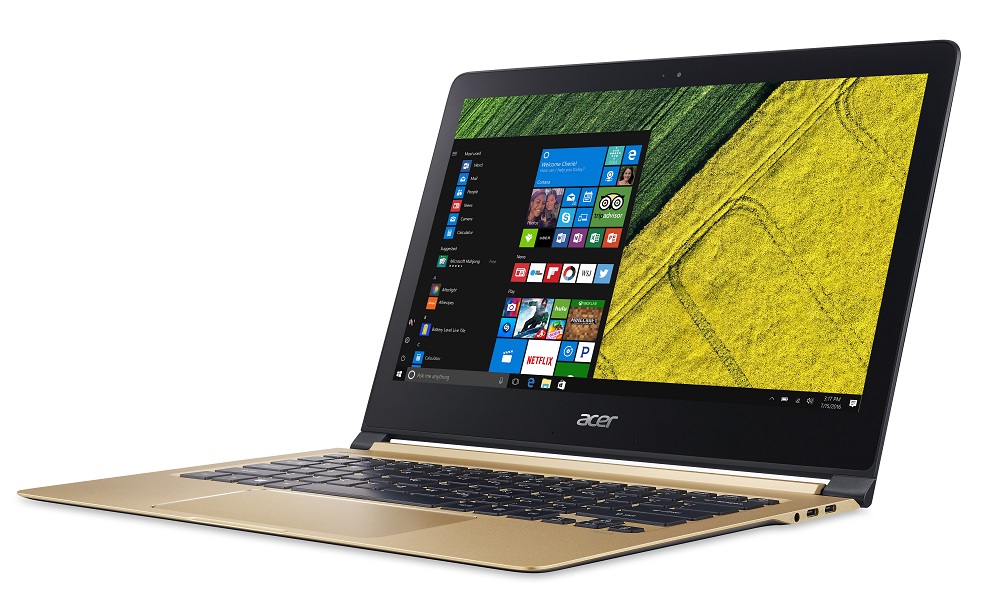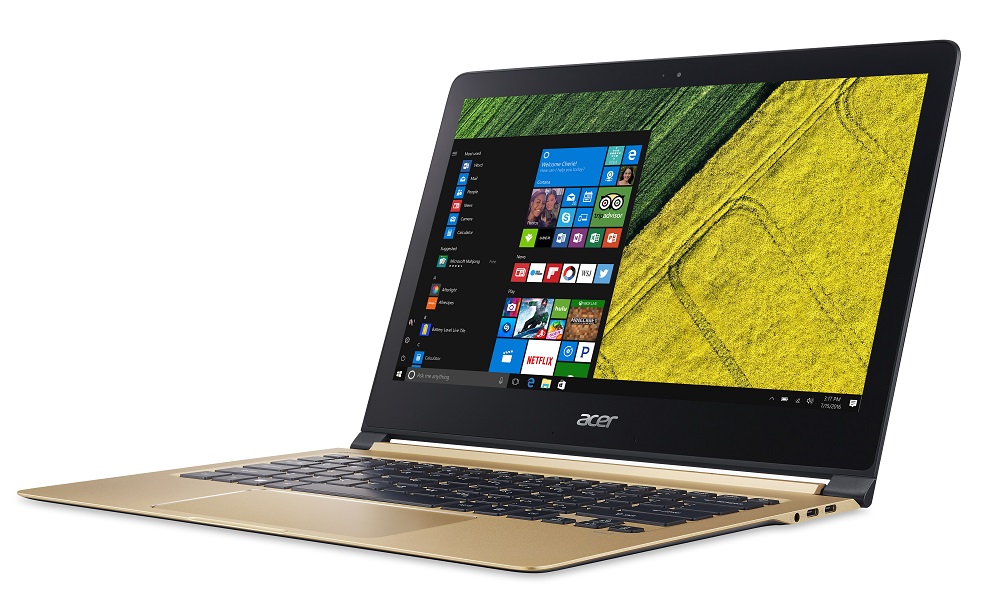 We literally couldn't live without our laptop here at MFL HQ, it goes with us everywhere. And for that reason it's essential we're equipped with the latest, fastest and thinnest laptop on the market and for us that's got to be the Swift 7 by none other than Acer.
Measuring just 0.39 inches in height and 2.48 in pounds, we have no qualms about lugging the world's first laptop to measure less than 1cm thin around from meetings to press events. In actual fact it's a pleasure.
Best of all it's a beauty. A combination of a gold inner surface combined with a matte black aluminium exterior and rounded corners makes it absolutely aesthetically pleasing, which if you're anything like us, is super important. Long gone are the days when we'd rush to the press lounge after a show at London Fashion Week  only to have to face the shame of whipping out our laptop which was literally on it's last legs and took what seemed to be like a year to load up. While the Swift 7 may be small, it's most definitely speedy delivering a top-of-the-line performance through a  7th Generation Intel Core i5 processor, fast 256GB SSD and up to 8GB of memory. 
And with up to 9 hours battery life it sure can withstand the distance of a hectic day out and about.  Don't believe us? Check out the video below about in which one of our favourite bloggers Talk Becky Talk reviews the Swift 7 and visit acer.com to find out more.
This is a sponsored post