Last Updated on 12th October 2017
Finding an evening dress that will dazzle other guests is not so simple. Adhering to the theme of the evening while remaining elegant yet comfortable isn't easy. But, I'm here to tell you that it is possible to be elegant, seductive and radiant by choosing the right clothing!
This is why we have found you some evening gowns to wear in any season to help you in choosing your outfit and some tips.
The first thing to know is that you should choose a dress based on your skin. With darker skin, one can make use of more daring, bright and flashy colors. Chestnut or black dresses may not contrast enough for your skin, and similarly, those with lighter skin might go with a darker color of dress for maximum accentuation. Another time-tested option is to find a color of dress that matches your color of the hair.
Here we have a classic little black dress with a modern touch thanks to its ruffles. Elegance in all circumstances.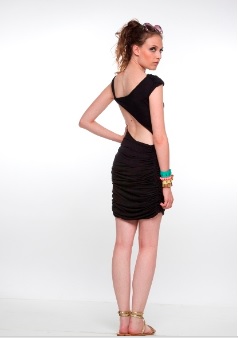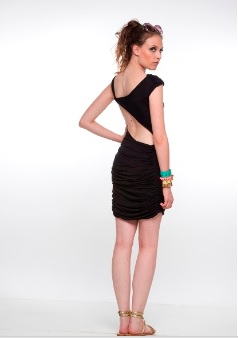 A red dress, chic, simple and always on trend. Perfect for brunettes!


A flashy and colorful dress, preferably for those with darker skin. But not only! People of all skin tones can pull this off and stand out in style.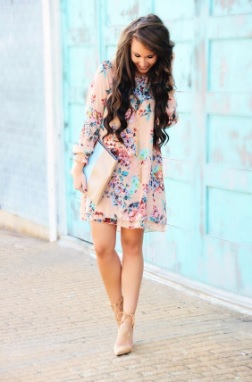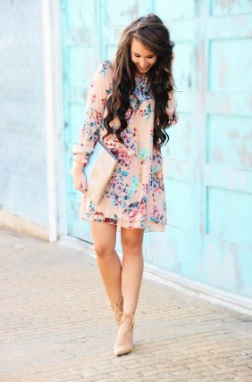 If you want to refine your bust, you can opt for a dress with thin shoulder straps and without a plunging neckline. In addition, if you want to highlight your shoulders, short or puffy sleeves are ideal.
The cut is also important, depending on what you want (or not) to highlight. For example, a straight cut or an empire cut will tend to make the belly forms less visible (a body or a wide belt will also have this effect). The jacket you put on will also have an effect on your shape, and if you wear a jacket that is too long you run the risk of engulfing your entire figure.
When it comes to color, the prints you wear will tend to attract the eyes, so be sure to use them to highlight the part of your body that you want to accentuate. A solid color will simply not have this same accentuating effect.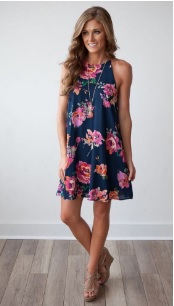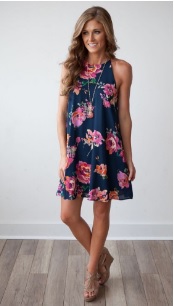 To be sexy in all circumstances, nothing beats a décolleté! A plunging neckline will accentuate the chest no matter your figure.
Additionally, the slits on a skirt can also play on the "sexy" effect, highlighting your legs.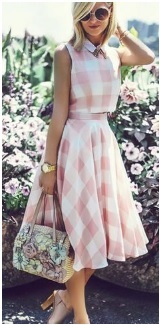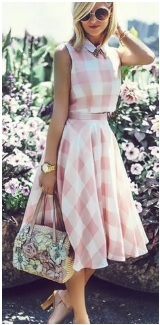 If you want to make sure that you always have the dress that suits you best, another possibility is to create it yourself! Sometimes it's simply easier to customize your clothing to your exact tastes. To do this, simply buy a dress that matches your body shape and add in a few personal touches. There is even a site for this called Wunderlabel that produces and sells custom labels and patches that can be sewn on to clothing. An ideal solution to make each piece unique and stand out in the evening.
Meilleur idées de robes à porter lors d'un premier rendez-vous amoureux
Il n'y a aucune femme qui échappe à l'insécurité sur ce qu'il faut porter lors d'un premier rendez-vous amoureux. Donc, pour ne pas répétez la même scène de répandre tous vos vêtements sur le lit, nous avons préparé une liste de idées de robes parfaites pour votre prochain rencard.
1. Utiliser des hauts talons
Avant de penser à votre robe, pensez déjà au choix de la chaussure. Utilisez des chaussures à talons hauts! Si cette chaussure vous rend confortable, portez-là sans peur. Les escarpins vous rendront non seulement plus haute, mais ils allongeront aussi votre silhouette.
Les robes longues sont un bon choix pour les dîners et rendez-vous dans des restaurants plus formels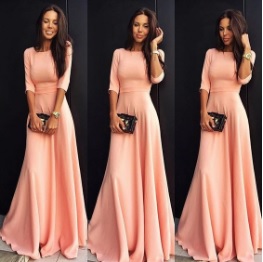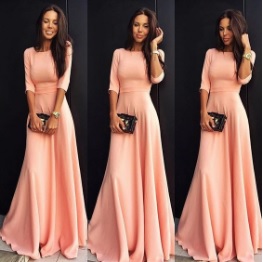 Si vous ne vous sentez pas à l'aise avec des chaussures à talons hauts, dans ce cas ne prenez pas le risque : pire que de ne pas utiliser le potentiel de ce type de chaussures est celui de porter des talons hauts étant incapable de marcher confortablement avec et avec élégance !
2. Utilisez une robe en fonction de votre objectif
Lors d'un premier rencard, vous devez être à l'aise et bien communiquer avec vos vêtements. La façon de vous habiller est aussi une forme de communication.
Pour des rendez-vous dans des lieux du quotidien comme des cafés, vous pouvez utiliser une robe plus floral dans des tons pastel combinés avec des accessoires plus colorés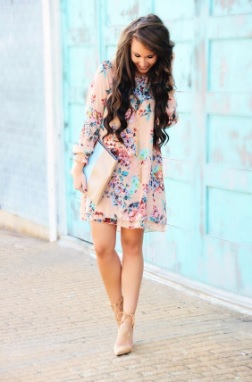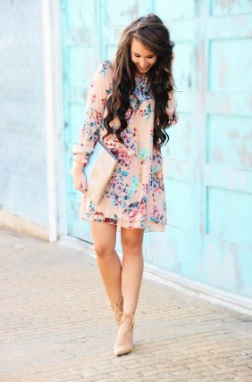 Essayez d'être sexy sans être trop ordinaire. Une pièce trop décolletée et juste au corps suggère que vous voulez quelque chose de plus ! Si c'est l'objectif, investissez donc dans une robe de ce genre ! Si vous voulez que le premier rendez-vous soit seulement un diner ou un film au cinéma, investissez donc dans des robes avec des décolletés discrets.
3. Attention aux estampes
Porter des robes avec des estampes peuvent facilement dénoncer votre personnalité et il est donc préférable d'éviter des pièces très frappantes.
Si votre rendez-vous est en cours de la journée et dans des endroits en plein air, comme des jardins ou des parcs, ne pas portez pas de chaussures à talons hauts et d'utiliser plutôt des robes assez casuelles, qui peuvent être portés confortablement tous les jours dans votre quotidien.


Si vous utilisez une robe pleine de coeurs ou avec des dessins, il est clair que votre profil est une femme romantique et rêveuse. Par contre, un visuel très "rock and roll" transmet de la force et de la sécurité qui peut effrayer un garçon.
Le rouge et les dentelles sont de puissantes armes de séduction étant bienvenues dans un premier rendez-vous. Cependant, utiliser le rouge seulement si vous avez l'énergie et la confiance pour la porter. Si vous choisissez cette couleur, faites attention de ne pas exagérer dans les décolletés et ne portez pas de robes trop courtes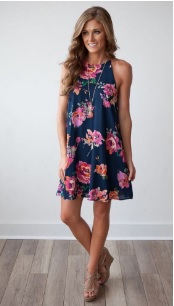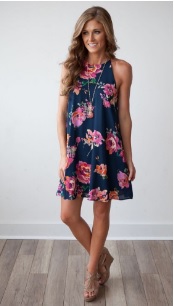 Pour un premier rencard, investissez dans des robes et des looks monochromatiques ou ou bien avec de petits détails de fleurs assez discrètes.
5. Évitez les couleurs vives
Comme les estampes, les couleurs sont aussi une forme de communication. Des tons trop flash ne sont probablement pas un bon choix pour ce genre de premier rendez-vous.
Le regard et l'attention de l'autre personne doit être déjà vers la femme ; ce ne sont pas les vêtements qui doivent attirer plus d'attention.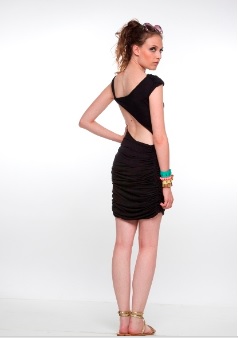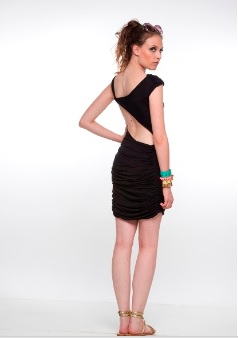 Des couleurs trop fortes et lumineuses peuvent finir par obscurcir la beauté naturelle.
Si vous ne voulez pas utiliser de décolletés vous pouvez toujours utiliser des robes plus ouvertes dans le dos ou qui laisse vos épaules nues. Montrez vos attributs avec confiance !
6. Investir dans vos cheveux et ongles
Une fois que vous avez choisi la robe idéale et les chaussures parfaites, il est temps de penser à la finition de votre look.
N'utilisez pas un maquillage trop chargé, car cela ne combinera certainement pas avec un dîner à deux. Investissez dans une palette avec des couleurs claires et si vous voulez charger un peu, choisissez une seule zone du visage.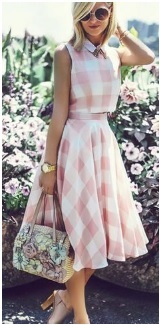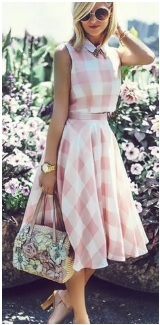 Si votre rendez-vous est avec un homme, évitez d'utiliser un pantalon du style boyfriend, des cravates et d'autres éléments masculins. Investissez dans l'univers féminin comme des perles, estampes discrets floraux, dentelles, beau ruban personnalisé, etc,
Les ongles doivent aussi être parfaites. Il est important de choisir la couleur avec laquelle vous vous sentez plus en sécurité, mais le rouge sera toujours la couleur la plus sexy de toutes.
Quant aux cheveux, si vous les avez long lâchez-les ! Laissez les cheveux sur le cou. Ceci est super sexy !
Le plus important dans votre premier rendez-vous ne sont pas vos vêtements, mais vous-même, ce que vous êtes vraiment, vos goûts, vos façons de voir le monde et son essence. Pas la peine d'essayer de faire semblant d'être une autre personne de ce que vous êtes en réalité!