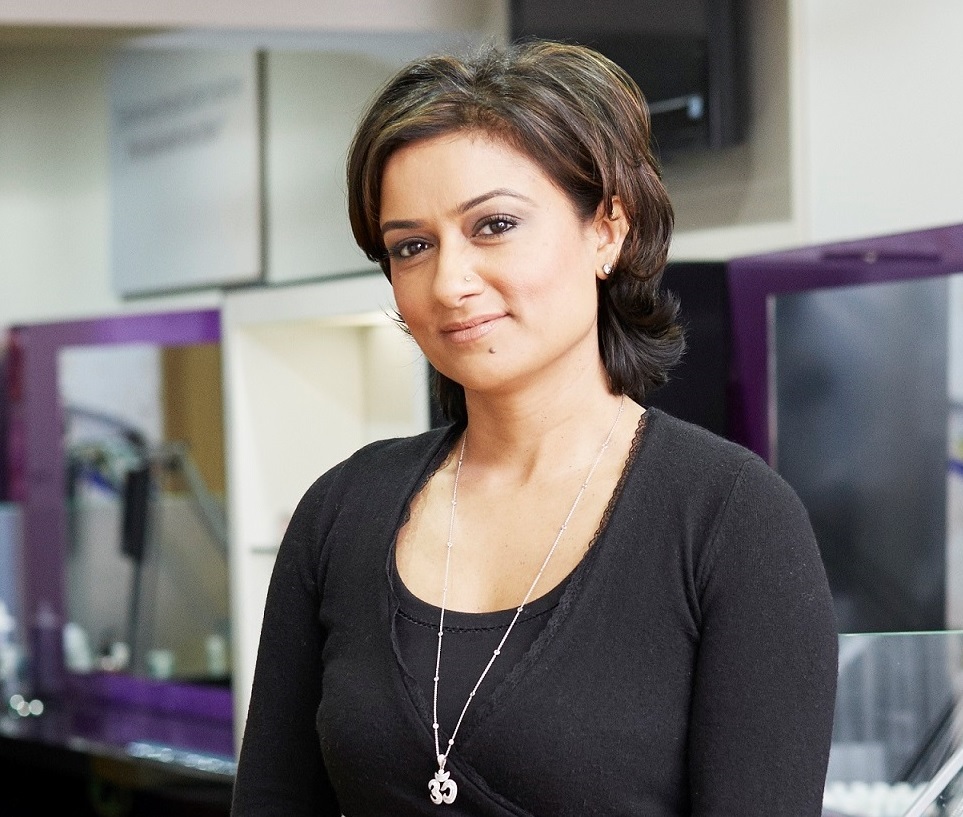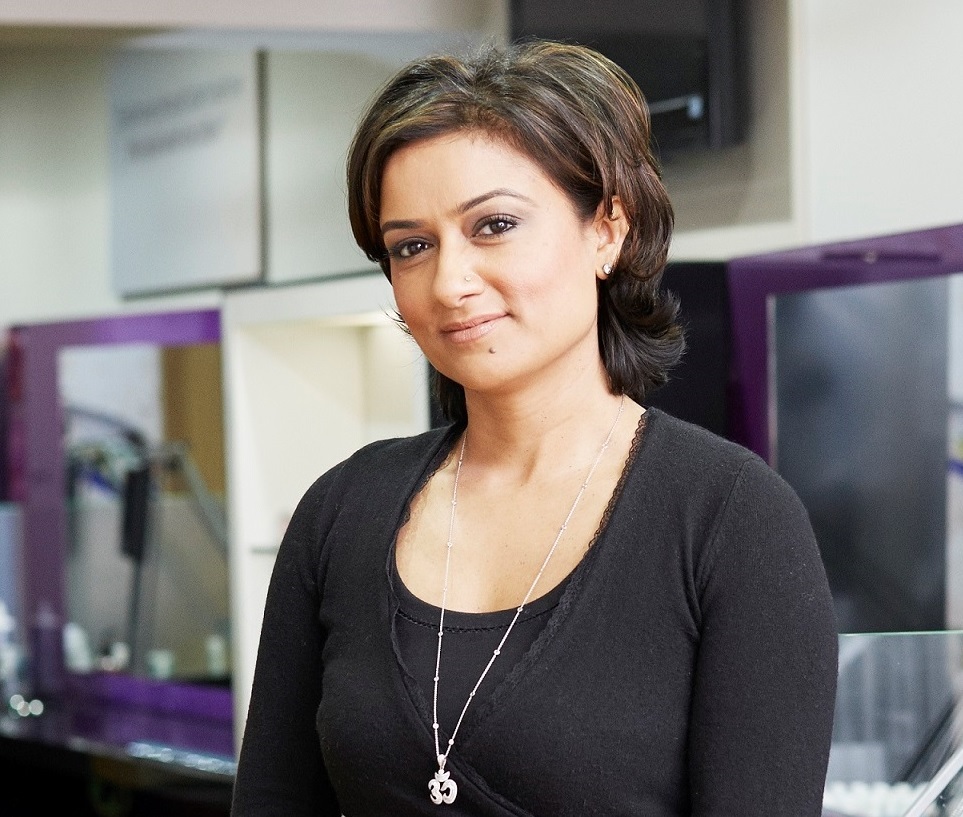 A well-shaped brow can do wonders! We discovered eyebrow threading about a decade ago and we haven't looked back since. With over 30 years; experience, one lady who's been ahead of the eyebrow game in the beauty industry is Shavata Singh. Founder of  the Shavata Brow Studio which specialises in Brows and Lashes, Shavata's clients have included celebs such as Victoria Beckham, Elle Macpherson, Kate Hudson, Adele and many more. With over 25 brow studios nationwide including a flagship studio on Beauchamp Place, along with a line of award winning specialist products, we get to know the woman behind the brand.
What's a typical working day like for you?
I take my kids to school in the morning, this time is really important for all of us.  I then head straight to the office in leafy Ealing Green, where I will spend the day planning the future of the brand, decide on the latest launches and hold or attend meetings around London.  If I am not in the office then I can either be found at my flagship studio in Beauchamp Place or Chiswick. The end of the day is either spent with friends and family or at my home with my children.
Most enjoyable and challenging aspect of your job?
Customers come to me wanting a brow shape and find that the results can be as anti-ageing and transformative as Botox and it is achieved in just 15 minutes, they then become clients for life and they become my friends, so being at work is fun. The most challenging aspect of my job is making sure that my standards are constantly being met and every client is walking out with groomed, natural looking brows.
Top tip for maintaining a work/life balance?
It is hard, but I make sure that I take my children to school in the morning, as that time with them is very important and I like spending time with them in the evenings and helping them with their homework.
My motto is: work hard and play hard!
Can't live without beauty product?
A good pair of tweezers, brow pencil & mascara are my desert island products.  For skincare I use Sisley as it is the best and I adore the Crème de la Mer body lotion.
If you could live in any other decade or century, which would it be and why?
It would have to be the 1980's, because I loved Brooke Shields brows and it was the height of brows going back to nature – natural shape not fighting nature!  I loved the music from this time from Boney M to Blondie, Queen, Wham and the Bee Gees etc, I'm a real 80's girl!
You're stuck in a lift for 5 hours. Who would you love to spend your time with?
My family and friends, I know it's not the most exciting answer but I love having everyone together.  Having said that, it will need to be a big lift!
Favourite holiday destination and why?
I would love to go to the Maldives with my family. I love relaxing beach holidays.
Do you have a fitness routine? And if so, what does it entail?
Fitness is not my thing, I get a rash when I walk past a gym!
Best piece of advice you've been given?
Never be tempted to cut corners, always strive to be the best you possibly can.  Always listen to what your client wants and never be afraid to ask questions. Someone once told me in life you will constantly be juggling balls and occasionally you will drop one. I've learnt that the solution is always to pick up that ball and start juggling again. This may represent family, work and home life.