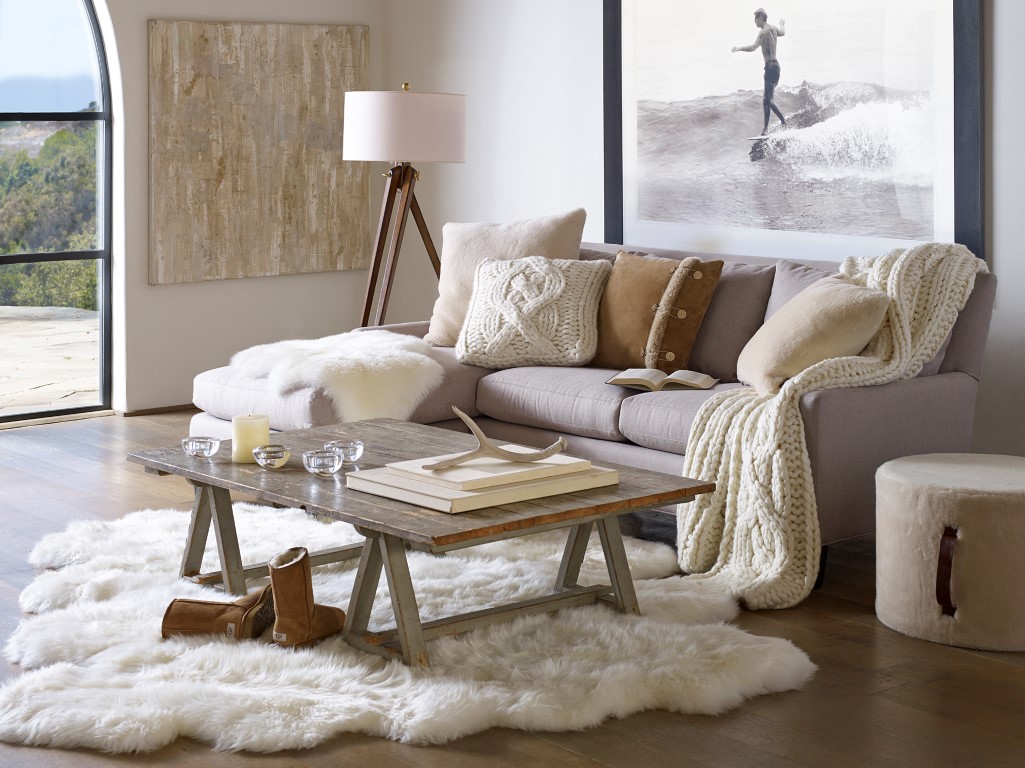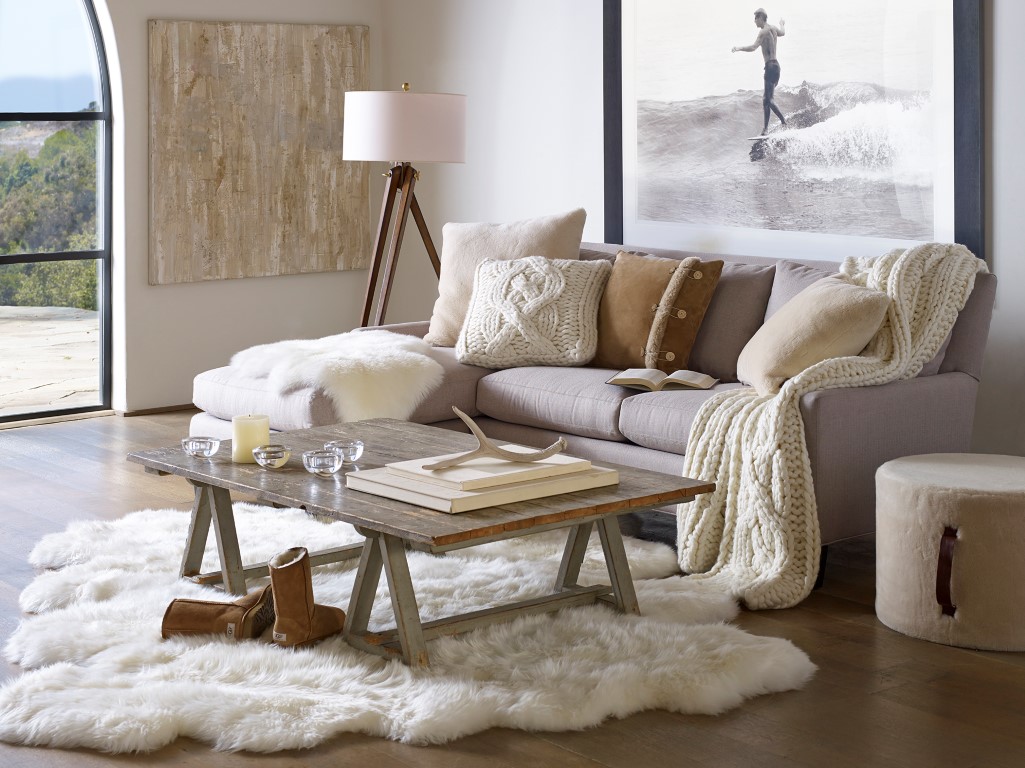 Autumn is just around the corner and many of us are starting to consider getting out the jumpers and closing those windows. While the weather may be getting bleaker, your home can be getting cosier with the use of some clever interior tips and tricks. A gorgeous interiors trend to come from Denmark is the Hygge look. This look promotes the idea of togetherness and working with mixed textures and soft warm colours from a natural palette. The word Hygge doesn't have an English translation, but it can be generalised as simply enjoying the little things life. Whether it be sipping a warm cup of coffee in the morning or wrapping up in a blanket with some friends and a movie, all of these things encapsulate the Hygge ethos.
Rugs
Perhaps the best way of achieving the Hygge look is by using a rug. Rugs add both style and comfort to your home while also protecting your floors. A great decor piece in themselves, rugs can immediately transform a room to give it a Hygge feel. Their softer appearance and texture promote that fleecy, cosy and warm atmosphere and as such a shaggy rug would be an excellent choice. Shaggy rugs earn their name thanks to their longer pile length. Pile lengths refers to the length of the material, the longer the material, the thicker and shaggier the rug is. Shaggy rugs are great for the Hygge look and will instantly give your room that much needed bit of comfort both in appearance and in texture. If you're looking for something smaller, a sheepskin rug is also a fantastic option. Their natural colour and appearance can be used on the floor or even draped along the back of a sofa or armchair for that country, rustic look – perfect for autumn.
Accessories and Textures
While rugs are definitely the biggest step to getting the Hygge look, there are a few smaller elements you will need to finish off the look to a professional level. On your walls try to use wooden frames for photos or art and arrange these in a disorderly fashion. This relaxed look keeps the room from feeling clinical and planned. Similarly, on your beds or sofas use a mixture of different materials on your cushions and blankets to give a stunning layer of textures. On your coffee tables and desks try to source candles that have homely and wintery smells so that when you walk into a room, that cosy feel will hit you instantly. They will also give a soft, warm glow.
Colours
As previously mentioned, it is key to follow that natural palette across your home for Hygge. Think soft whites, creams, blues, beiges and greys that are mixed with warm undertones such as purple. Colours that have a pastel or muted hue are ideal as they offer those gentle, calmer tones. When shopping for your rug you should therefore browse within these colours. Shaggy and sheepskin rugs look particularly beautiful in this palette, giving you that welcoming aesthetic.
Hygge is perfect for those shorter days and longer nights by giving you a comfortable and inviting space to come home to. However, this is also a year round look that you can adopt in your house. When the warmer months roll round, simply swap out those plush blankets and cushions for ones with slightly brighter and bolder colours and you will have a modern and slightly Scandi look. Hygge is perfect for any time of year and proves its versatility with the ability to be mix and matched according to the seasons.