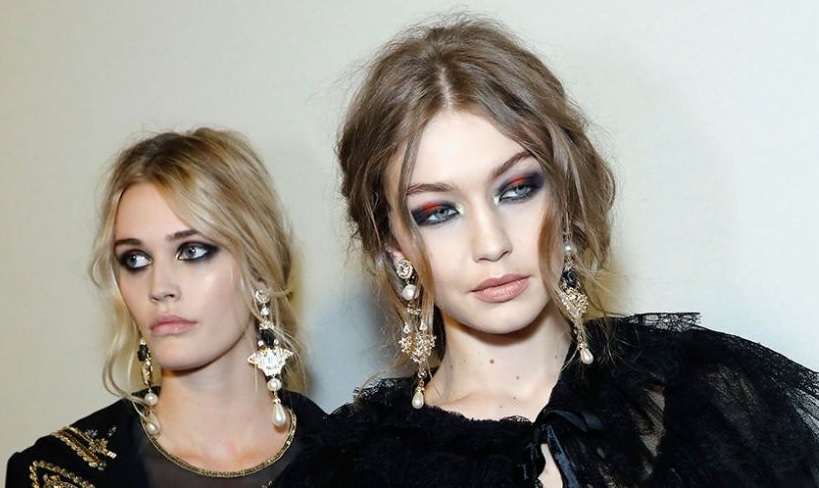 'Tis the season for Christmas parties, so it's the perfect time to revamp your look for the festive period. You'll want a hairstyle that's easy to master, looks great and last the 2am stumble home. Here are some hairstyles that are perfect for the Christmas party.
Let it grow
Extremely long hair took over the catwalk this season. If you're not blessed with luscious, long locks you're probably running out of time to start growing, but another option is to use temporary clip in hair extensions. Waiting for your hair to grow naturally is a thing of the past, as clip in additions are easy to fix in. Choose long wavy locks, or even clip in ponytails in different colours for a dramatic party look.
Half crowns and halos
Be a queen this Christmas with a Dutch crown or halo braid, which work best with long hair. To start, section off a deep parting on the left side of your head. Divide the hair into three parts and begin to braid using the Dutch braiding technique picking up new pieces of hair as you go. Once you've finished plaiting your hair, wrap it around, creating a crown or halo and fasten with bobby pins and set with hairspray. One of the most simple forms and achievable in 2 minutes, is the half-crown. Simply create two plaits above your ears and join at the crown of your head, you can also use a fishtail or french braid to get a similar look.
Under braid ponytail
Braids have officially taken over with lots of variations and funky styles. Once you've mastered the French braid, take it to the next level with the under braid ponytail. It's a perfect hairstyle if you're planning on wearing a simple LBD or backless number this Christmas. The trick is to braid your hair upside down against your parting and to stop once you've reached the top of your head, creating a high ponytail to show off your handy work.
The sleek low bun
The timeless sleek bun can be achieved easily with well-conditioned hair. Blow dry with a narrow nozzle hair dryer to create shine and begin to brush the hair in the direction of a low ponytail. Create a clean centre parting and use a anti frizz brush to get rid of any stray hairs. Tie your hair into a low ponytail and split into two sections. Twist the hair up and around itself, then secure using bobby pins and finish with a spritz of hairspray.    
Add some sparkle
Accessorising is important for any event but especially during the season of tinsel and baubles, so why not dress up your hair with a touch of sparkle. That doesn't mean you need to be lit up like a Christmas tree, but a bit of understated shimmer can really update your look from everyday office to night time glamour. So add an embellished clip to loose locks, a hairband to an updo or spiral gems to a braid and really get into the Christmas spirit.