Last Updated on 19th April 2018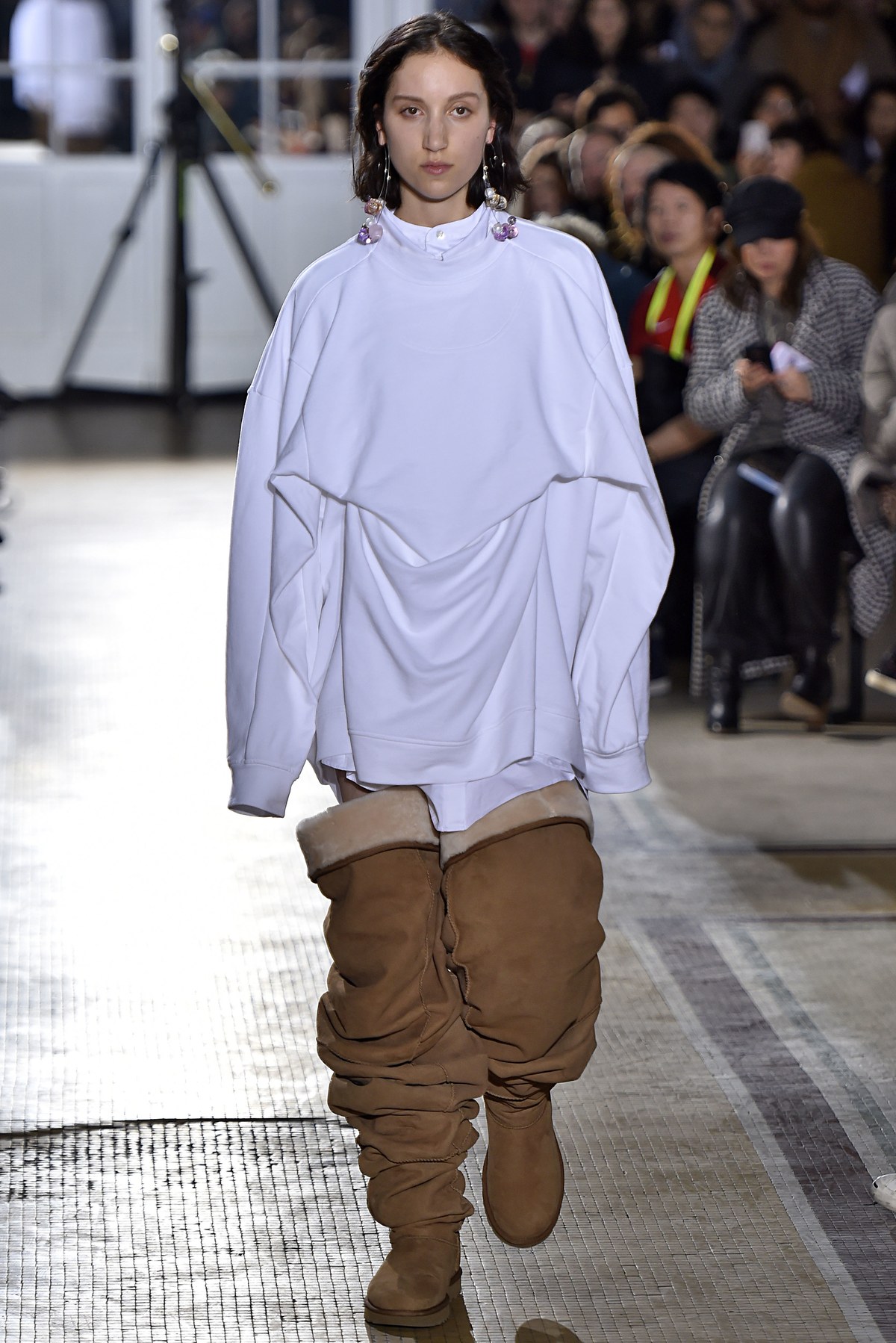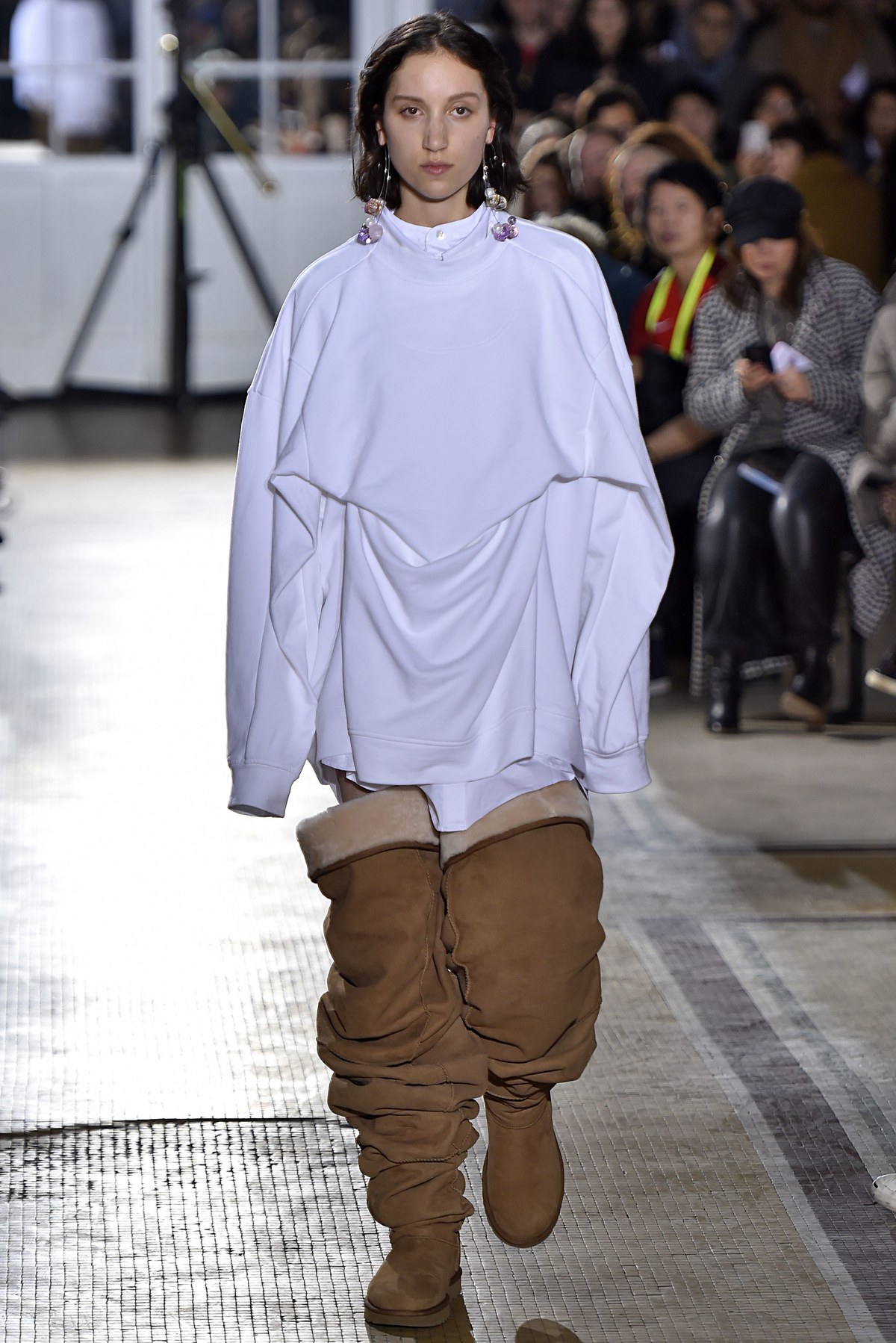 O.k before we get started, we're just going to put this out there; we wouldn't be seen dead in these! That said, we can easily see thigh-high Ugg boots being a thing by next winter.
So whom do we have to thank for this monstrosity? French label Y/Project that's who. As seen on the runway during their AW18 show in Paris for Men's fashion week, these new generation of Ugg's have taken ugly to a completely new level.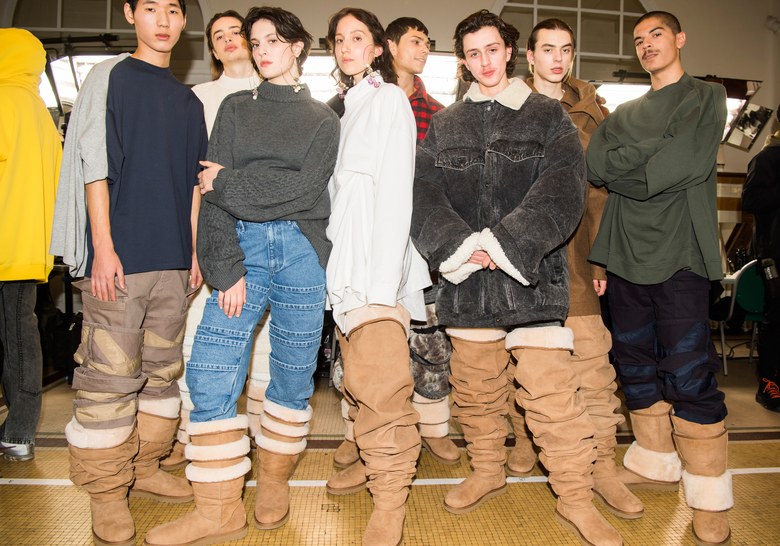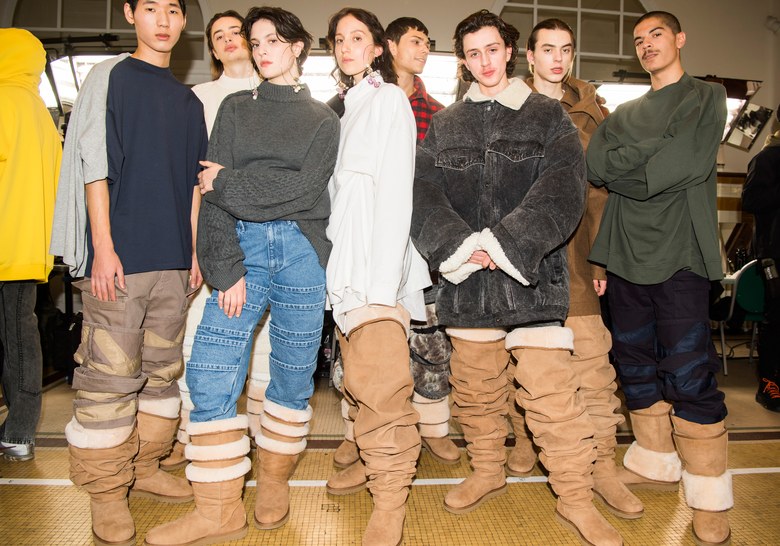 Speaking to Vogue, Y/Project's creative director Glenn Martens said of the collaboration, "putting on Uggs is like putting your foot in a warm pot of butter, and I thought why not elevate that and immerse your full legs!" Martens continued, "so we decided to design an Ugg boot that climbs up to the crotch and covers the whole leg."
We absolutely do not dispute the comfort of a pair of Ugg's, but this is taking it a bit too far, no?
[Image]