Last Updated on 4th August 2018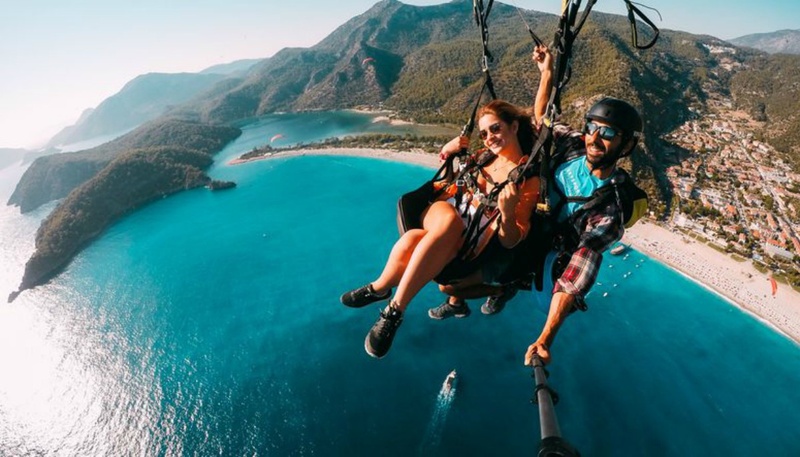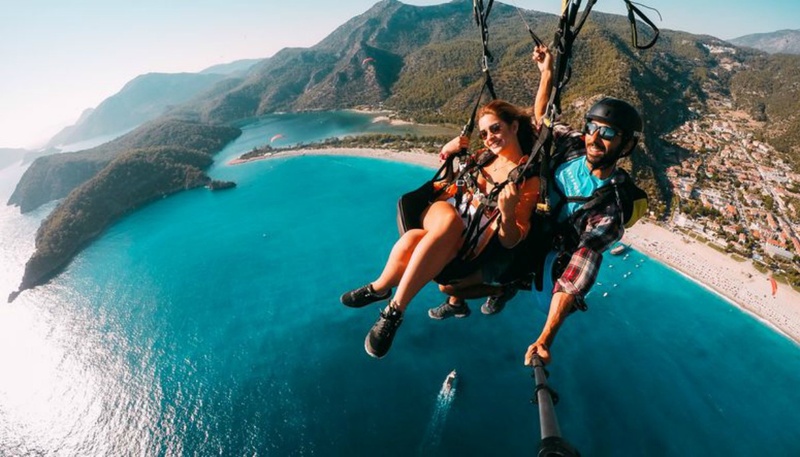 Your wedding day is likely the best day of your life. That only means your honeymoon should be the best week of your life. Maybe relaxing by the pool is your cup of tea – or cocktail. But for thrill-seekers, your trip of a lifetime should include what you love to do.
These honeymoon destinations will pump you up and get your adrenaline flowing. Stray off the beaten path for some unique and unforgettable fun with these one-of-a-kind locations that offer more than your traditional honeymoon activities.
Paracas, Peru
Peru is famous for Machu Picchu, which is another fantastic Peruvian destination, but has much more to offer than you may know exists. Hotel Paracas is three hours south of Lima. It lies on the Pacific coast and has five-star service.
If you venture away from the resort, you'll find more than just the wonderful beds and mouthwatering meals the hotel provides. You can take a boat ride to the Ballestas Islands where you can see penguins and sea lions.
Fly over the Nazca Lines Geoglyphs, take a ride over humongous sand dunes, and sandboard down the steep slopes. You can also take kitesurfing lessons if you feel so inclined. This honeymoon will be full of adventure you'll want to remember forever.
Cape Town, South Africa
It sounds primitive, but there's no better place for daring feats and luxurious accommodations than Cape Town, South Africa. You can cave dive with great white sharks and then spend the evening in private luxury at your hotel in the vineyards.
Incredible wine will accompany you on full-moon evenings, and during the day you can hike the Lion's Head and watch the sunset or paraglide from the peak. Don't forget to document your safari where you'll see lions, elephants, leopards, and more!
Inle Lake, Myanmar
Also known as Burma, Myanmar has fascinating local culture. Spend your honeymoon living like a local, exploring the floating gardens, and biking through the hot springs. Bond with the elephants or take a horseback ride, then watch the sunset while enjoying some local wine.
Medellin, Colombia
Colombia is known for more than just being the former drug capital of the world. In fact, it's much safer and more beautiful than many people think. For the risk-taker at heart, Medellin is an ideal place to visit for its spring temperatures.
Climb the El Penol monolith, base jump from the top, explore Pablo Escobar's lake house and cycle through winding mountain roads. Come prepared with a set of thermals for paragliding above the valley on a beautiful day, and don't forget to try zip-lining at Parque Arvi.
Hayman Island, Australia
Hayman Island is not for jet-setters who prefer to keep their feet on dry land. Explore the Great Barrier Reef by snorkeling, scuba diving, or riding the underwater Seabob. You can also paddle board, sail, and kayak through the aquatic wildlife. Spend your evenings pampering yourself with massages on the Coral Sea.
For more adventure than you can imagine, choose an unconventional honeymoon destination and set the tone for your adventurous life together. Commemorate the event with matching jewelry so you can remember it forever.