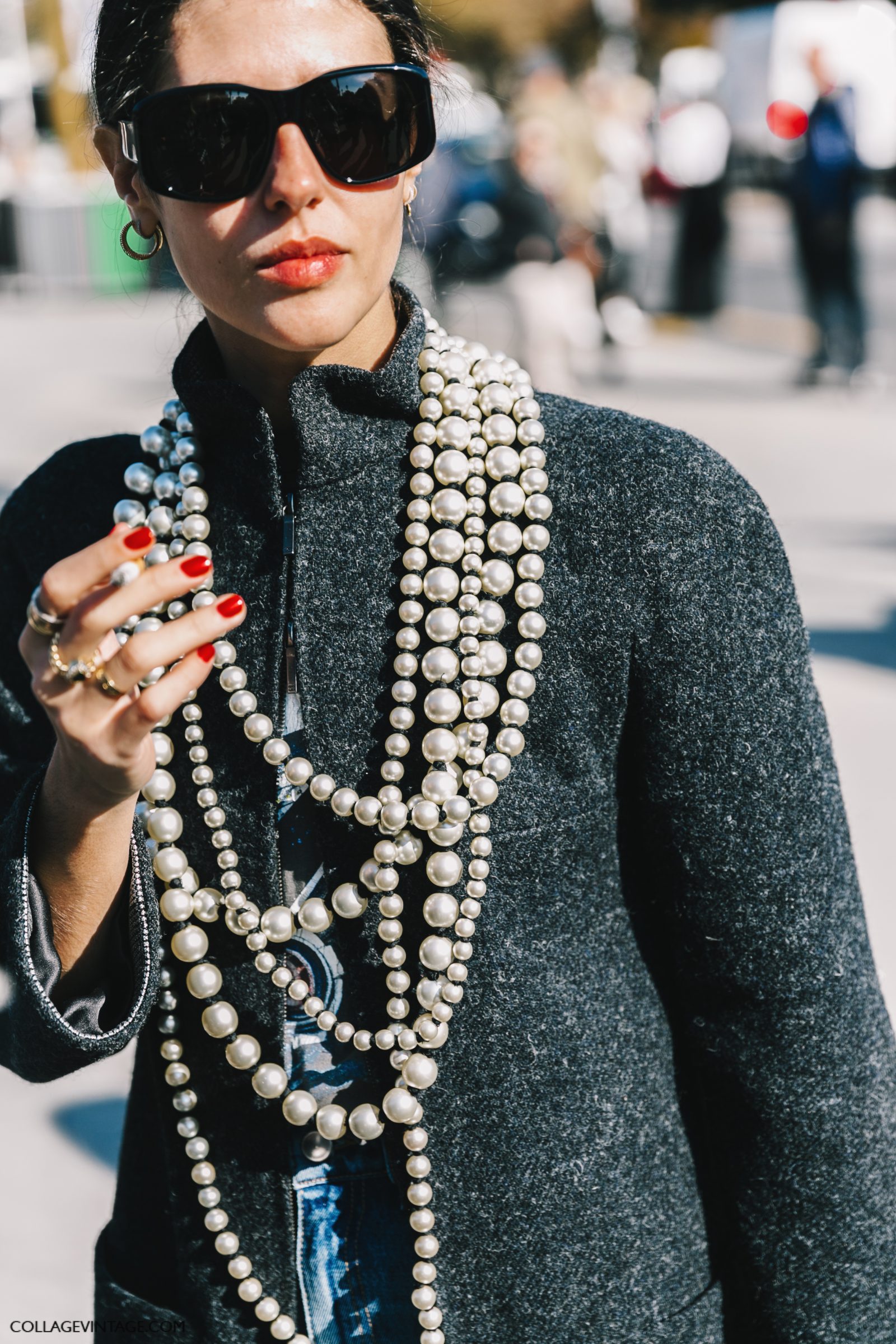 There are some fashion trends we miss: neon tennis shoes, flower power sunglasses, and bell bottom jeans There are other fashion trends that wouldn't fade fast enough: halter tops, animal print hats, and bow collars. And there are trends that are resurfacing here and now, and we're so glad to have them back. Jumpsuits are back, plaid is back, high heeled boots are back. Crop tops with high waisted jeans, short velvet skirts, and chunky heels are coming back into stores.
One of those trends thankfully coming back to life is pearl jewelry – the definition of class and sophistication in accessories, made popular by the glamorous Jackie Kennedy and Coco Chanel. If you picture a woman who commands a room and takes her city by storm, you probably envision someone put together, who dons a striking black and white skirt suit and a string of pearls around her neck. Who wouldn't want to be that woman?
Pearls represent more than just being a classy lady. They have mythic representation as a sign of wisdom through intense and long work, a product of trial and error and difficult process. Their sheen is cloudy, which gives a mysticism to their appearance. The simplicity and shine instead of overt, unavoidable sparkle draws the eye in a new way, different from all other gems.
So why now? What in our current society brings the pearl out of time's shadow and back into the fashion scene? As with any good thing, people may have exhausted the use of pearls or maybe people started to see them as stale or too upper class. But bringing them back has reminded us of a time when things felt simpler and purer, before social media dramas and selfie sticks. A string of pearls can hold so many memories for both the woman wearing them and everyone who sees it. What a special gift to have an heirloom from your great grandmother, or a wedding gift from a special family friend, and to be able to wear that gift with such a wide variety of outfits! Pearls bring back that simple mystique that has always been seen as attractive – it shows the class and elegance everyone wants to put forth.
The nice thing about pearls is that you can dress them up or down, which I think is part of why they are coming back into the public fashion scene. Women are making a stand for so many important things in our societies on a global scale, and pearls help give that extra ounce of professionalism in courtrooms or public speaking events. Or, some nice pearl earrings or a little pendant can be the perfect simple touch to add beauty and elegance to any outfit.
Other jewels can steal attention from your face or from your message – pearls are simple enough that they really just enhance the beauty already there. They are a part of the earth and sea, so you can feel close to nature when you're wearing a pearl on your finger.
Simplicity is key in the modern fashion world – a little goes a long way, and natural is the new trend. From geodes to essential oils, everyone is looking for the best way to de-clutter their mental centers and make space for more light in their lives. Pearls can help us achieve that minimalistic simplicity society is craving this decade.
[Image]