With summer upon us now, if your home isn't set up for the heat, you might be sweltering through the warmer months.
While air-conditioning is helpful, it is quite expensive, takes proper maintenance, and sucks up more power, especially if it's an older unit. 
A helpful alternative for many properties, especially those with good breezes and circulation, is multiple ceiling fans. If you want to get a new fan put in this summer or replace fans in your entire home, it helps to understand the different types on the market.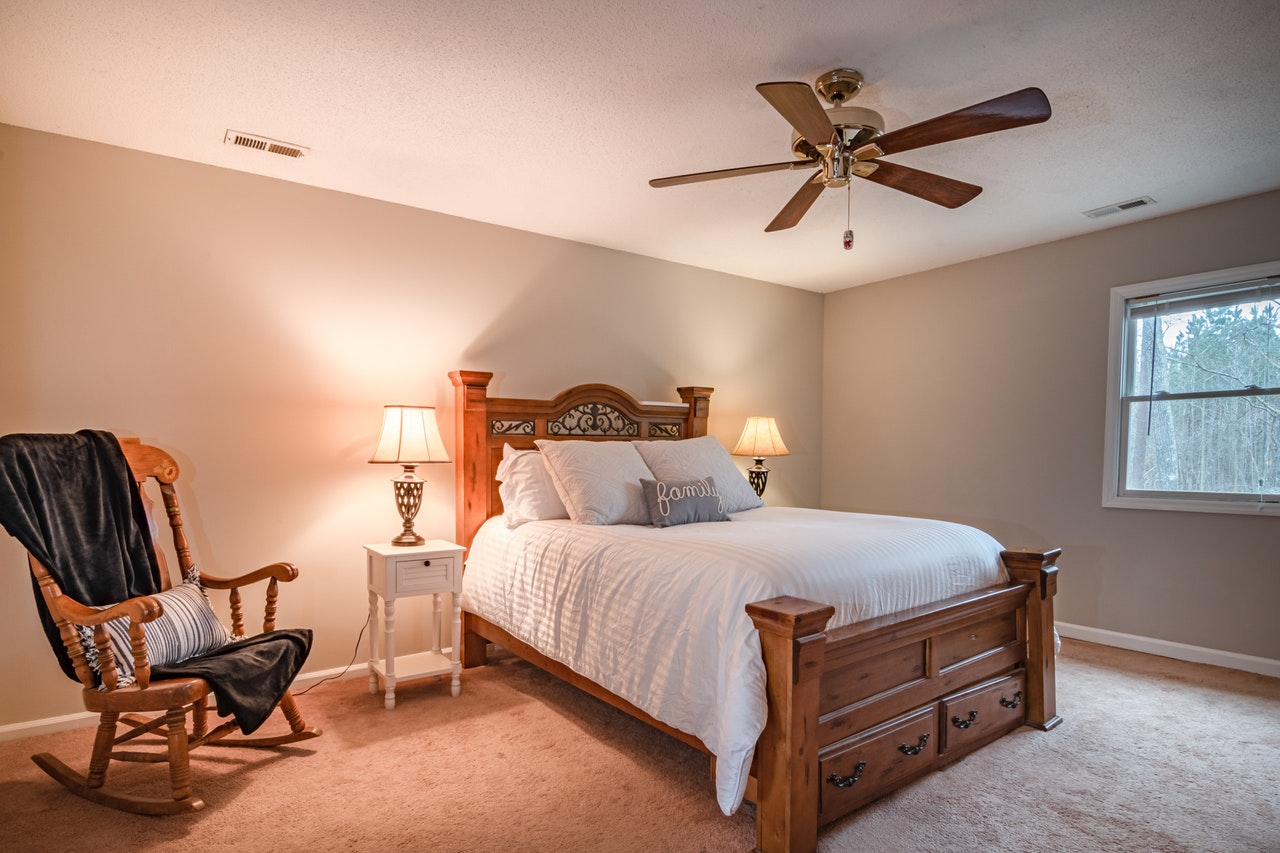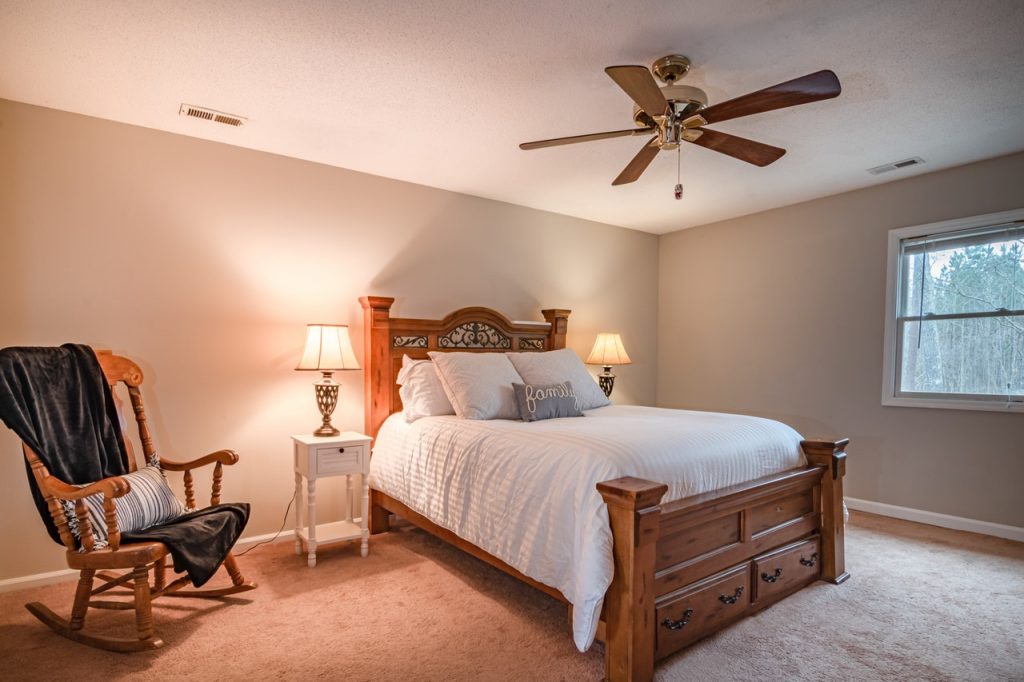 Standard
Standard ceiling fans are the easiest to buy since that's what people need for most homes. There's plenty of variety to choose from, as a result. Standard fans come in many different colors and styles, so you can easily match your property's décor and architectural type. 
Common options include fans in finishes such as brushed nickel, pewter, black, white, natural, and antique bronze. You can buy them in styles to suit modern, traditional, farmhouse, coastal, or other design themes, too. Plus, you'll notice that many standard fans have built-in lights available if you want that functionality.
Most standard ceiling fans have four or five blades or more, but they can be customizable, too. Plus, your average fan usually has a downrod, a metal pipe that connects its mounting brackets to the motor housing. This setup means the fans can suit either flat or sloped ceilings.
Low-Profile
Do you have a room in your property with lower ceilings than the rest, such as an attic? Or perhaps every ceiling is less than eight feet tall? If so, you might need to be on the lookout for a low-profile fan. Also known as flush-mount ceiling fans or "hugger" fans, these products don't use a downrod. Instead, the product gets installed right onto the mounting bracket. In turn, this keeps it above the recommended floor clearance.
While you generally get less air movement from these ceiling fans because their blades sit closer to the ceiling, they can still help you cool a room down, especially when combined with air conditioning for a few minutes. Some people also choose to install small ceiling fans to get a streamlined aesthetic in a room.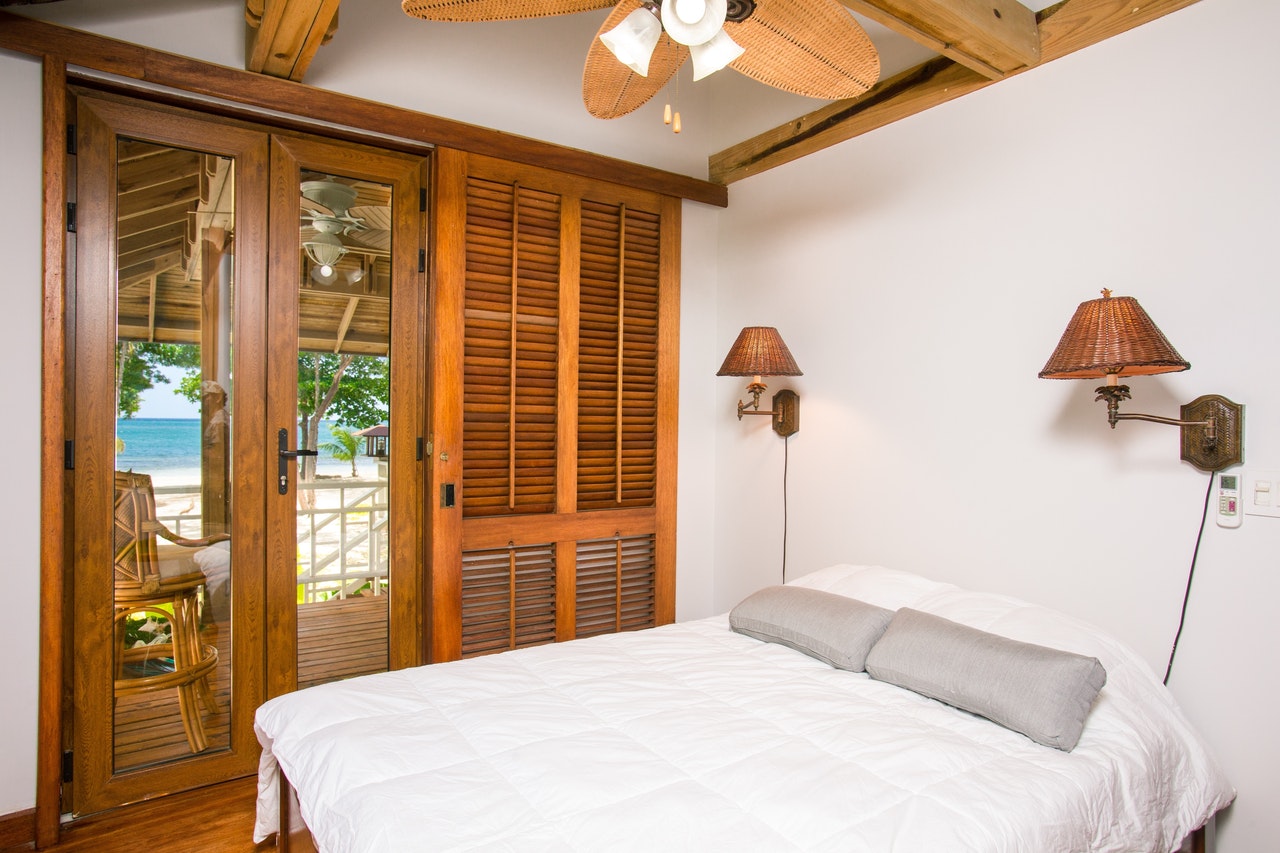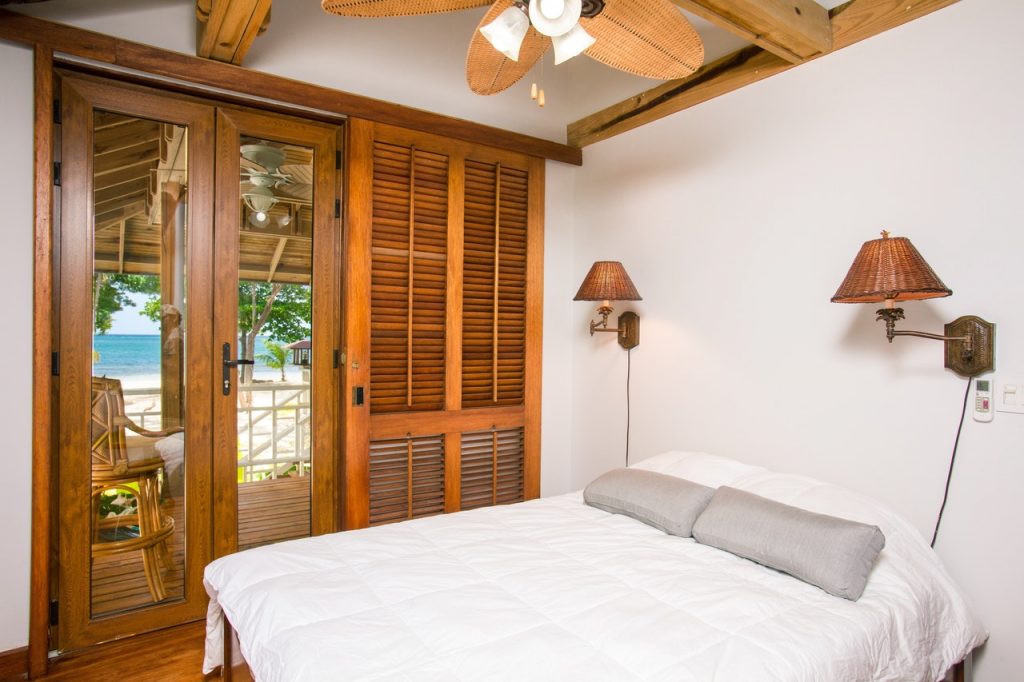 Dual Motor or Multi-Head
Dual motor ceiling fans look a little like a mythological two-headed creature. As the name suggests, they're products with two distinct motors, each on a horizontal rod attached to a central motor housing unit. Each of the rods has its own adjustable fan head, so you get double airflow and more targeted directioning from a single centrally-located product. You can set each fan head at its own speed. While this type of ceiling fan is more commonly used in public settings, it's handy in homes where you want to cover a wide area.
Similarly, you can buy multi-head ceiling fans with two or more smaller fans built into them rather than larger blades that swirl parallel to the ground. In multi-head products, the compact fans function more like wall-mounted units that rotate around a center point. Many of these fans have fun retro heads that suit an old-school design vibe, too.
Damp and Wet
If you want to use ceiling fans outdoors, such as on a covered porch, patio, deck, sunroom, or another semi-enclosed area, a damp or wet product will be your go-to option. These fans are made to withstand elements such as humidity and indirect precipitation. The fans have motors that can resist damage caused by moisture and humidity, and the blades on them are all-weather designs, so they don't warp.
Remote Control
These days, no matter what type of ceiling fan you choose, you should have the option of buying one with remote control. These units are helpful not only for those of us who are a bit lazy and couldn't be bothered getting up to reach a pull cord or change a setting but also brilliant for anyone with mobility or height issues.
Plus, remote control units are perfect when you have a very high ceiling you want to install a fan on, such as a soaring entryway. Most remote controls allow users to adjust the speed or direction of blades and, when a light is incorporated in the model, turn it on or off. 
Some other fan types you might want to check out when comparing products include energy-efficient ones, fans powered by direct current (DC) motors, or smart ceiling fans that interact with a home wireless network. No matter which product you select, make sure it comes with at least a year's warranty and installation instructions so you can be sure it's put in safely.