Last Updated on 19th August 2021
The best thing about midi-length dresses is that, due to their length, they are ideal for any occasion all year-round. Midi dresses are made from varying materials, and you can dress them up or down however you see fit. These dresses suit all seasons, but who doesn't love a stylish summer dress? Here are 10 midi dresses that will make your summer that much brighter.
The Annika Dress
Summer midi dresses are flirty and show off more skin! Long-sleeved and fabulous, this blue and white beauty is ideal for the summer months. Its floral patterns and sweetheart neckline will compliment all body types. Complement your summer midi dress with a scarf-wrapped hair bun, your favorite summer sandals, a crossbody handbag, and your favorite sunglasses!

The Lydia Dress
The Lydia Dress is as lovely as she is lilac. Long-sleeved and luscious, this midi dress meets in the middle between less and more. This dress provides coverage across the board—save for its lace-up back, stretching sweetheart neckline, and subtle sultry side slit. It's a secret type of sexy as subtle as the florals on its fabric. If you're wondering what shoes to wear with a midi dress, we would suggest avoiding anything that is too clunky or heavy.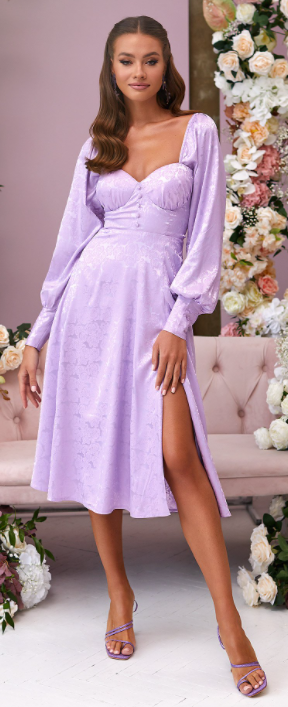 The Paisley Midi Dress
Pop your Paisley cherry! The Paisley Midi Dress is an off-the-shoulder style featuring a unique cherry pattern. Secure this little number and thy eternal summer shall not fade.
Complete with a sweetheart neckline and a sneaky side slit, this dress brings 'sexy' to 'smart casual'. Lace up the back and soak in the summer rays.

The Manya Dress
When it comes to midi dresses, our go-to style features a side slit and an interesting neckline. Bring in the Manya Dress! This dress is short and sweet and so petite. Patterned in stunning pink florals, this is the midi dress to wear to a summer picnic or party. It's oh-so-versatile!
Speaking of versatility, you can wear the sleeves on or off the shoulder. Soak up the summer sun in its stretchy satin fabric. The Manya Dress is gorgeous from its lace-up back to its knee-length finish.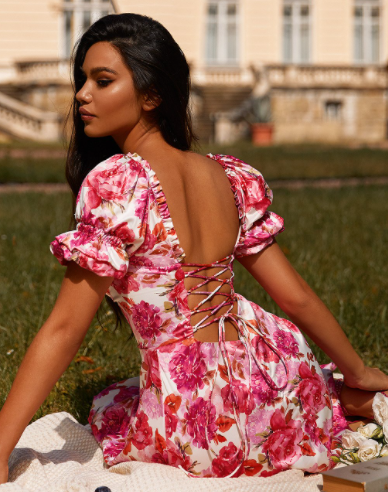 The Lelyah Dress
Say 'hell yeah!' to the Lelyah Dress this summer. There's no fancy frills to this midi dress. It's merely an understated pink ensemble with a straight-up neckline. You can wear its sleeves on or off the shoulder. There also is a subtle slit that completes this cute outfit.
The understated need not be underrated. If you want to look pretty in pink this summer, the Lelyah Dress may just be your flute of champagne.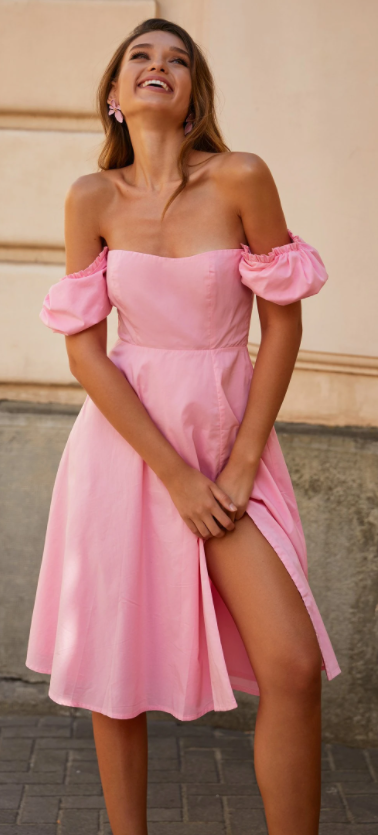 Image: Alamour the label
The Malia Dress
The Malia Dress is the itty-bitty midi of the moment. Go strapless this summer with this lovely lilac number. Featuring beautiful blossom patterns, the Malia Dress is appropriate for any occasion. Dress it up or dress it down—and work its subtle side slit to your advantage.

The Katina Dress
Sometimes, simple is stylish. The Katina Dress is as classic as it is elegant. This all-white ensemble is no frills—save for the ruffled hemline of its puffy sleeves. Pair these with a classic sweetheart neckline and you've got yourself an amazing summer day dress.

The Liona Dress
Similar to the Katina Dress, the Liona Dress is classic elegance objectified. This puffy-sleeved marvel also features no frills save for the sleeves' ruffled hemlines. Instead of white, this midi dress is as yellow as the summer sun. There's something Disney Princess-esque about this one.

The Kyra Dress
The Kyra Dress was the summer dress of 2020. Will you do it justice in 2021? This midi is a stunning yellow colour. It is made from a stretchy satin fabric that looks almost velvety in the sunlight. Featuring tie-up shoulders and a side slit, its subtle floral patterns will catch your eye in the summer sunshine.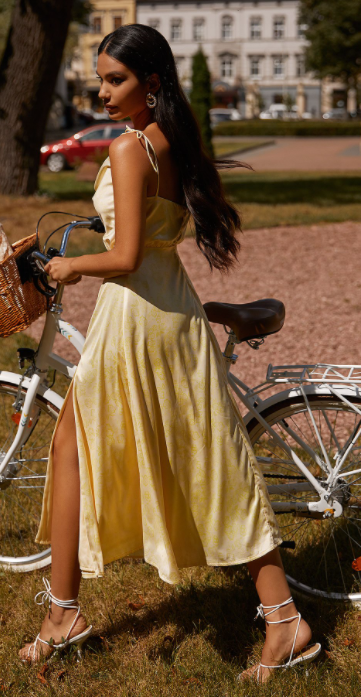 The Dakota Dress
Let's go out with a bang. The Dakota Dress is a stunning midi of bright red. It's adorned with a vibrant rose pattern that covers the entire body of the dress. This ruby-red gem is strapless and laces up at the back. Turn heads all summer long—or at least at your next big event—in the Dakota Dress.