Last Updated on 26th October 2021
Every couple of decades habits and hobbies of people change. While smoking was popular a century ago, today, we consider it a harmful and unlikely habit to have. However, about 20 years ago, there appeared interesting substitutions for usual cigarettes. They come from China and are called e-cigarettes. These days one can see many people vaping here and there no matter whether it is fall, winter, summer, or spring.
Vaping Popularity
The popularity of vaping devices was formed when people believed that vaping is a healthy alternative to smoking, which turned out to be a misleading statement. The other popular lie about vaping is that it can help one to give up smoking. Many people believe it's true right now, but science proves that most of those trying to quit smoking with the help of vaping have become dual users, which means now they use both usual and electronic cigarettes.
It hasn't been long since people started paying their attention to the way their vaping device looks. It has always been so, but now one can track it easier. When vape pens were gaining popularity (in about 2005), most people just used the available devices on the market. Later, they were trying to find the best vape pen for e-liquid according to its technical characteristics and quality.
With the diversification of vape pens and their types, more and more people got interested in the vaping experience that the device can bring them. Finally, now, when the number of vaping devices is tremendously giant, one also seeks their vape pens to be stylish and complimentary for their outfits. There is no specific fashion on vaping devices yet, but one can expect its extensive development in the future.
It is easy to track that the same person might use different vape pens for different events or looks. For example, it isn't easy to see a lady in an evening gown with a massive pod designed in khaki. At the same time, a student at the rock party would unlikely use an elegant cig-a-like. More and more people are now buying a couple of devices for different purposes—for instance, one stationary e rig for home and a tiny pod mod for outside use.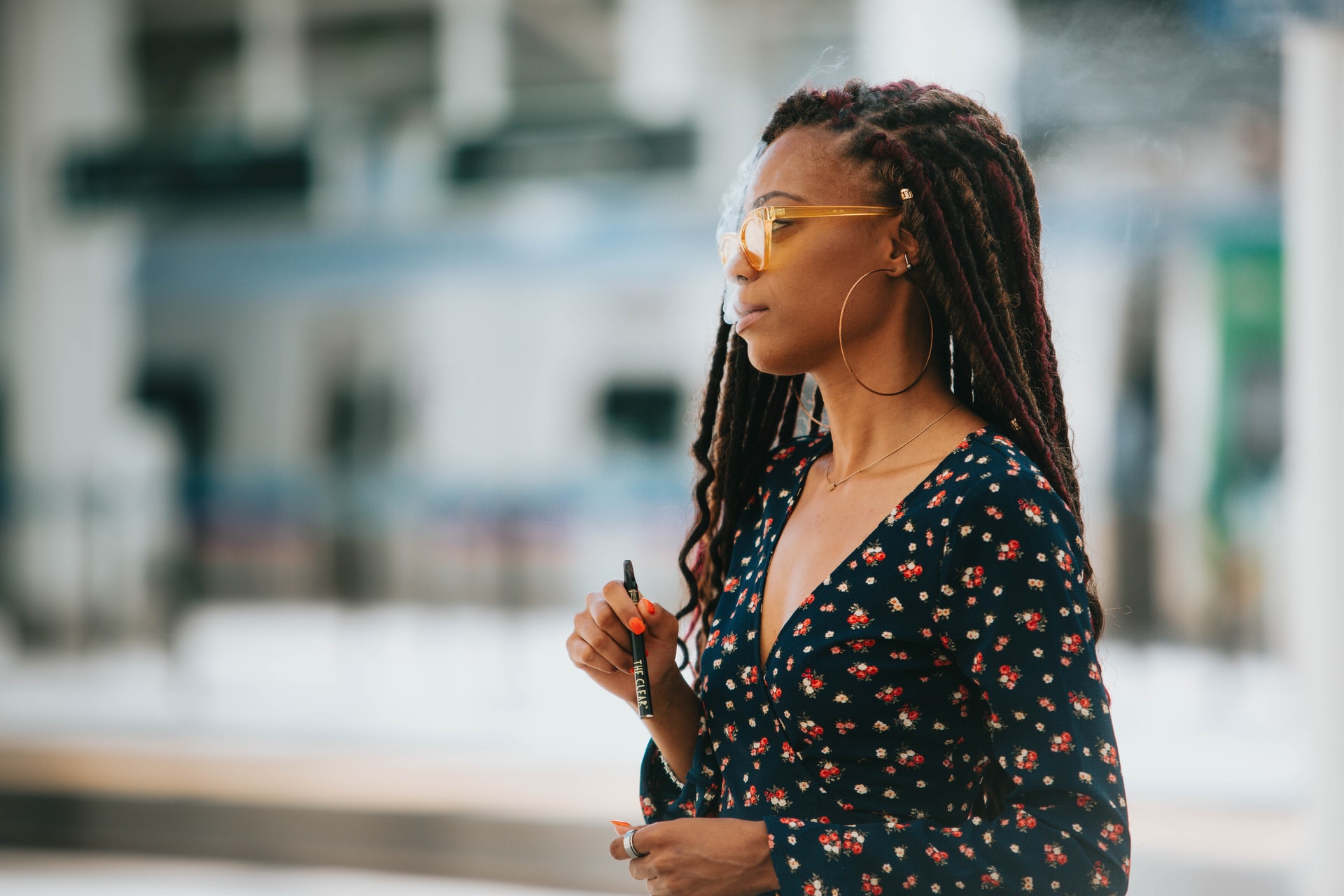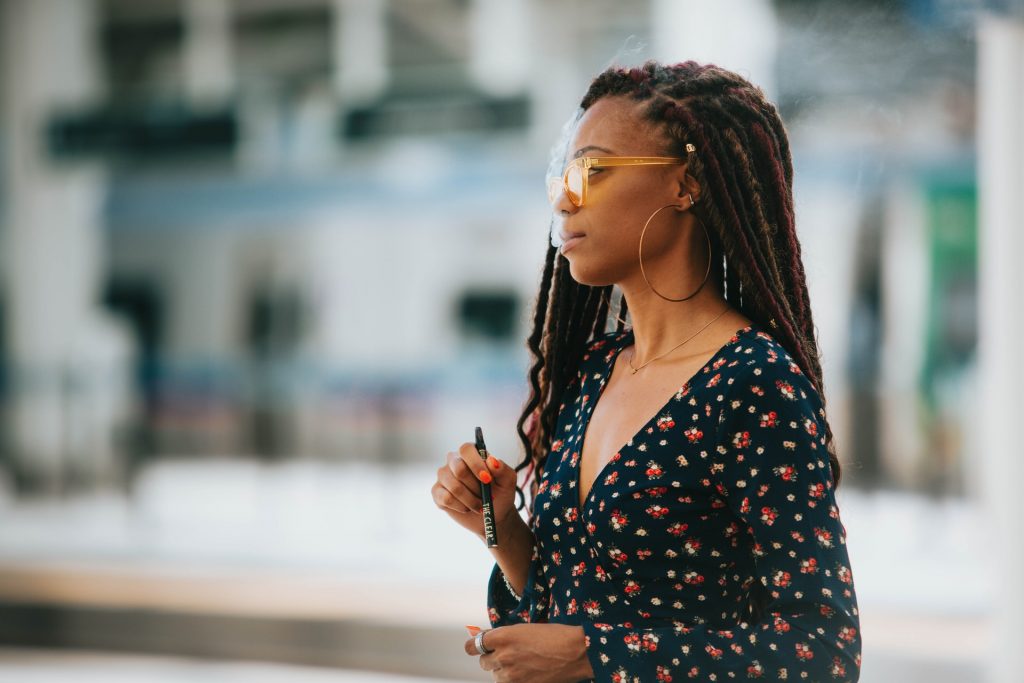 Trends for Vapes and Business
The last point makes us think that fashion on various vaping devices is beneficial for manufacturers because they can sell more vape pens without any change in the number of vapers. Moreover, their marketing strategies get new fulcrum and more people can theoretically be attracted to vaping. They publish tons of corresponding ads in printed media, show catchy clips via online ad services, and also bombard people with all kinds of outdoor ads where it is allowed. Moreover, sometimes vaping devices appear in various films or musical clips, which attracts a new audience.
Other Reasons of Vaping Being Trendy
Firstly, vaping is not the most expensive way to show your style. Buying Gucci bags or D&G trousers are hardly affordable for many of us. At the same time, buying a vape pen can be significantly cheaper. At the same time when one cannot wear the same D&G trousers for months, it is quite likely to use one's favorite vaping device every day.
Secondly, vaping presents a great choice of flavors and tastes, which means not many other products can compete with this. Moreover, even most of these liquids were not thoroughly checked within different temperatures. Some elements become even more dangerous when heated, which can have terminal consequences.
Thirdly, lack of checked information makes people believe vaping cannot be harmful for any reason. They cannot check the potential dangers because not all of them have already been detected by scientists. At the same time, novelty and secrecy spark people's interest in the topic and make them use vape pens more.
Fourthly, the existence of vaping culture proves that vaping devices have become something more than just a habit of ordinary people. It makes people gather and unite into groups, it makes them choose a certain set of values accompanying their hobby, so we can't deny vaping has become a brand new culture, which is popular at the moment.
To conclude…
A number of factors, which include the recent invention of vaping devices, new investments, and studies into vaping, the use of the best vape pens in popular cultures such as movies, photos, musical clips, and song scripts, shows us that vaping has become an inseparable part of modern culture and a lot of people are truly concerned with the choice of the device corresponding their style or the statement that they want to declare by the way they look. Simultaneously, more and more studies show that vaping is far from a harmless thing that exists now. It can cause a number of health issues for a person of any age.