Everyone uses ceiling fans in their home. They're a modern accessory that offers incredible function. Ceiling fans are tasteful, distinctive, and functional. They're awesome for improving airflow and accessorizing a room. Although they can sometimes be overlooked in favor of other accessories, never discount the ability of a ceiling fan to transform your room from drab to fabulous. Whether you have a fan already or plan to upgrade to something a little bit newer, adding a ceiling fan is an awesome interior design choice! Here are five brilliant ideas for using ceiling fans to enhance your Interior and decor.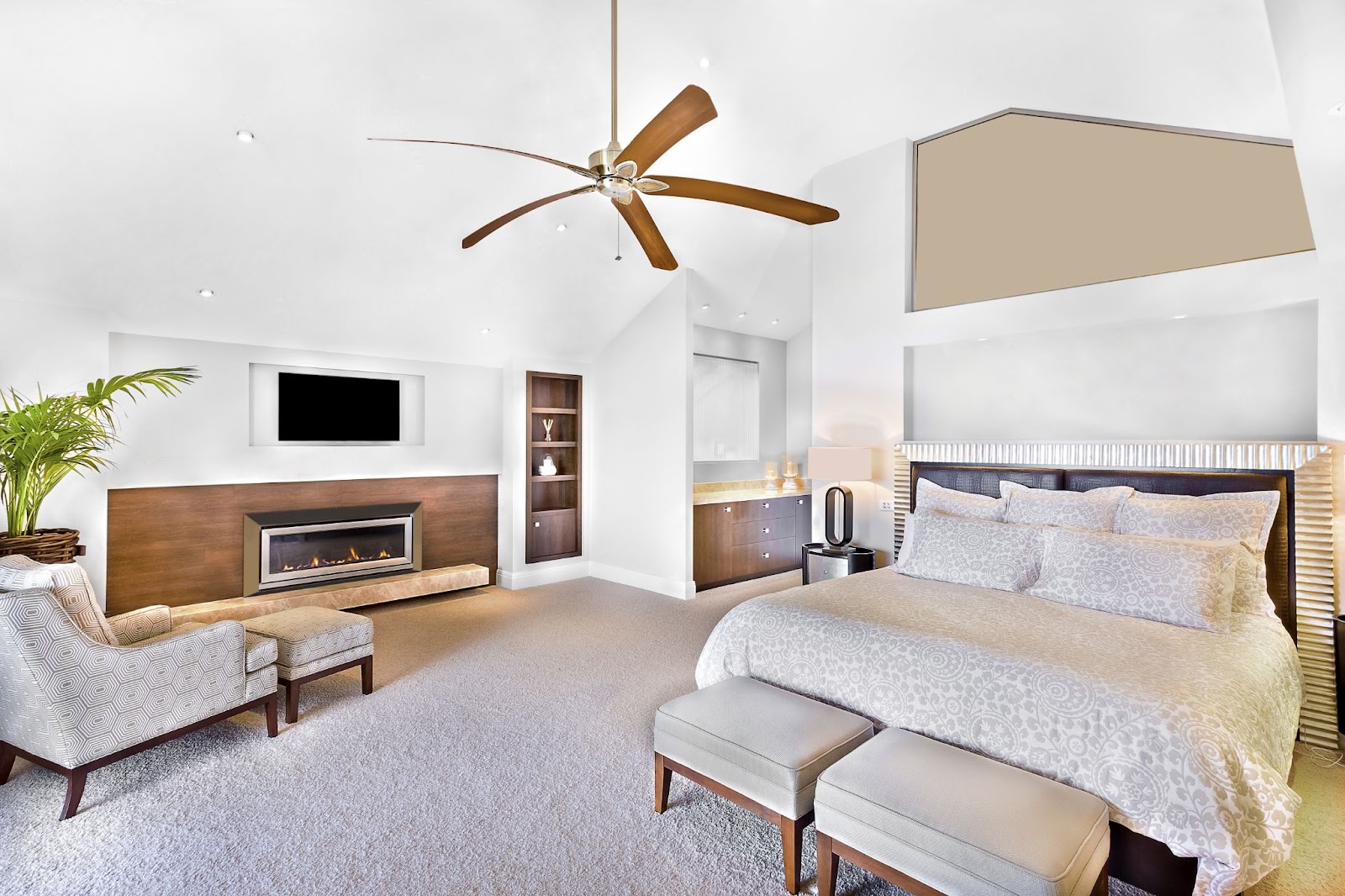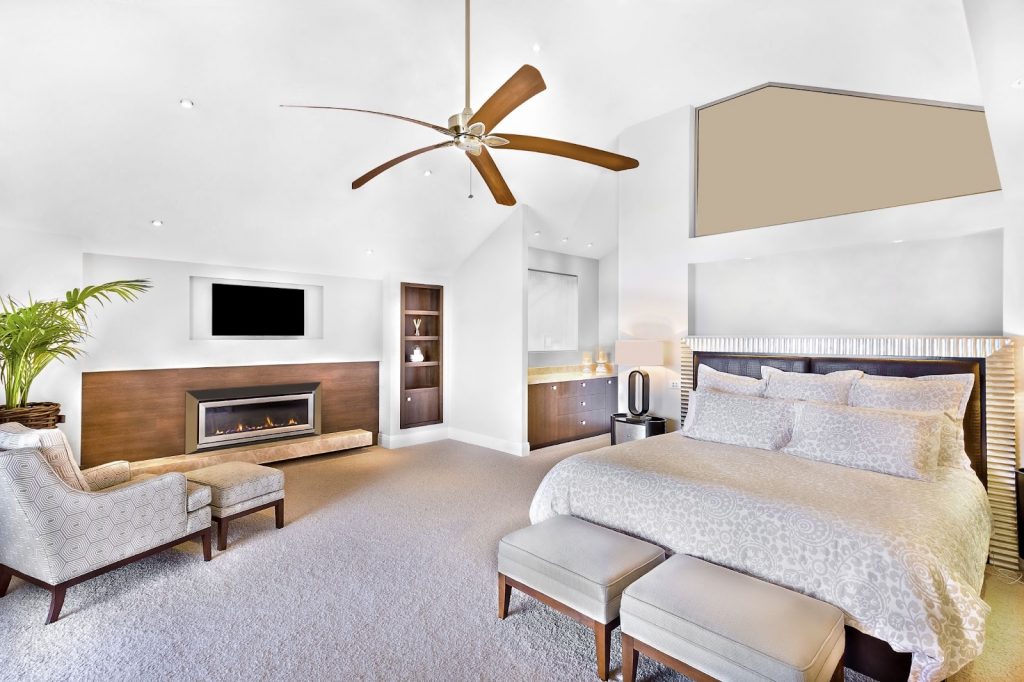 Add A Modern Touch
If you're a fan of traditional modern design that includes smooth lines, neutral colors, earthy tones, and a clean look, there's a ceiling fan for that! Modern architecture came out of the early 20th century, and is largely based on European and American design ideas. It's more of a form and function design style, characterized by smoothness and earthen tone or neutral colors. Homes featuring modern designs have clean lines and sleek surfaces throughout the building. It's a transitional effect that draws the eye from one point to another in a pleasing way., And using more glass are also major characteristics of this design style. The materials used in construction also make a big difference. Iron, steel, concrete, glass, and other mind materials are what makes the design so iconic. When it comes to ceiling fans, the design is going to be natural, sleek, and clean from body to blades. Some fans feature steel or iron cages for the lights or other visual flourishes. These types of fans fit well with any open floor plan, a room with a natural color scheme, or even kitchens and bathrooms. To dial up your room design to eleven, consider adding a modern ceiling fan to get the ultimate modern touch.
Or Go A Bit Retro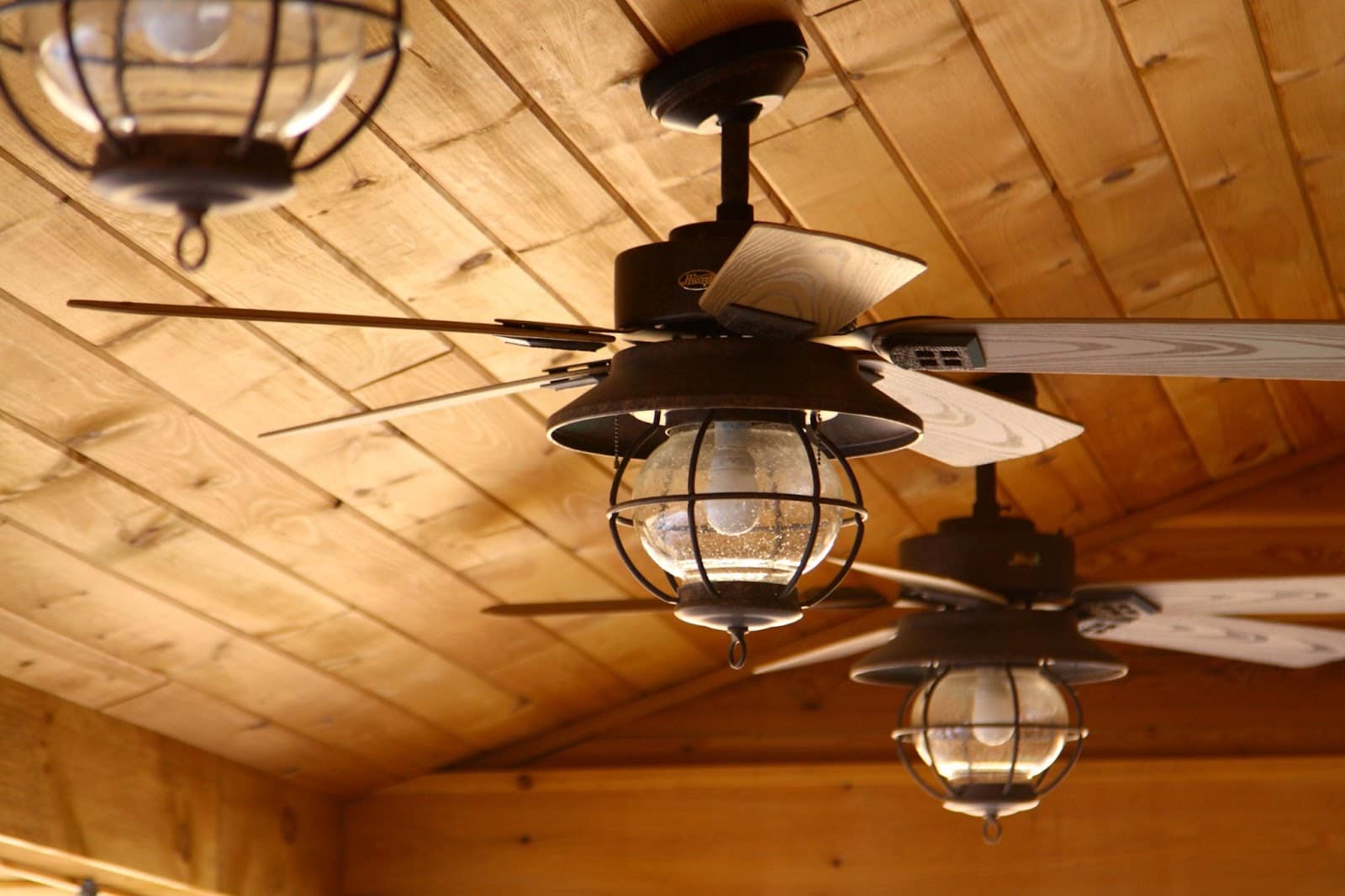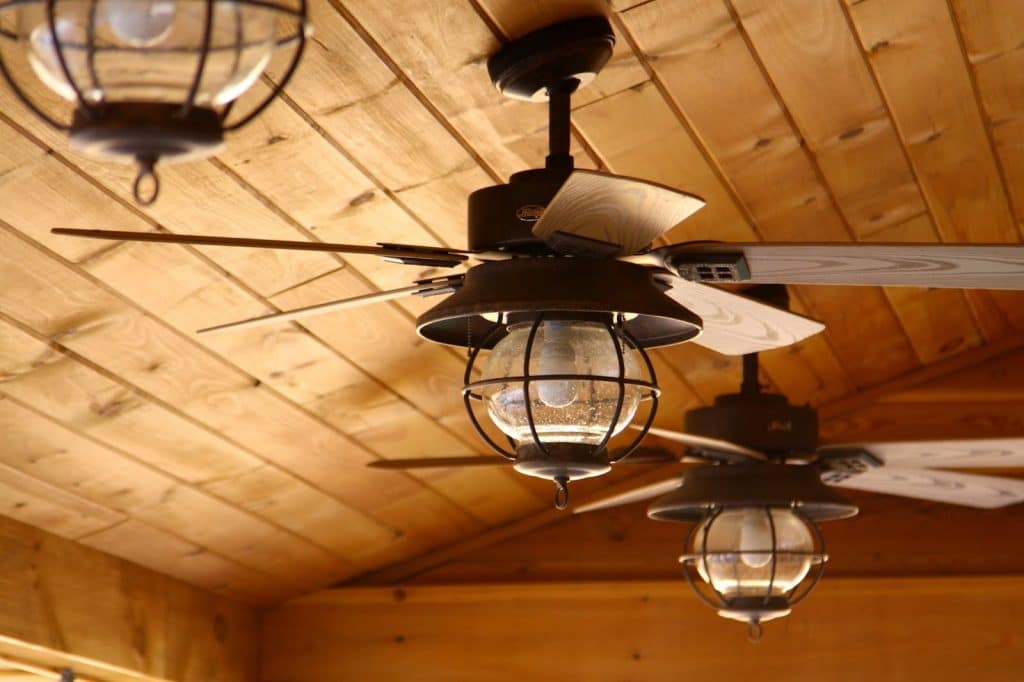 If modern design isn't quite your thing, then why not go for a rustic or farmhouse style ceiling fan? These two ceiling fan styles are more nostalgic and wouldn't be out of place in a log cabin, farm, or lodge setting. If you like fans made with wood, have wooden paneling in your home or want to complement hardwood floors, these are the types of fans to get. They look good in most contemporary settings while providing a retro look that's cool and attractive all at once. A retro and inspired look might not get you a discounted rate on your home insurance but it will go a long way toward making your place stand out.
Accessorize A Small Room
Do you have a small room or perhaps a bathroom or attic that could benefit from a facelift? If so, small ceiling fans—the kind that are between the sizes of 29 – 36"—are ideal. Available in many different types of styles, there is certain to be one that will work for your room. What's better than a little bit of extra airflow in a tiny space? Having that and a great-looking fan to boot! Small rooms can look great with a ceiling fan, whether it's a standard or low profile model. Just spend some time looking around. It won't be long before you find the best one for your room.
Try Out Something Industrial
If you're aiming for more of an industrial and scarce design in your home, you might want to think about industrial or caged ceiling fans. If you're going for a more minimalist approach to your interior decor, consider a caged ceiling fan. These fans have a modern style, built-in LED lights on most models, and keep smaller rooms incredibly cool.
But the real selling point on these fans is the elegant and extremely cool cage surrounding the fan itself. It can be a wire frame cage covering the entire fan. It can also be a metal lattice surrounding the blades or even a small cage that's crafted into a design.
These fans are a bold option that will certainly have guests and family alike talking. Not only that, but they work well to add a personal touch to a home office, living room, or a sense of modern charm to a bedroom. Put one over your bed for the perfect contemporary touch or go a bit more industrial by placing one in your living room. Either way, a caged fan is sure to be a wonderful accessory for your home in the winter, summer, or any time of year.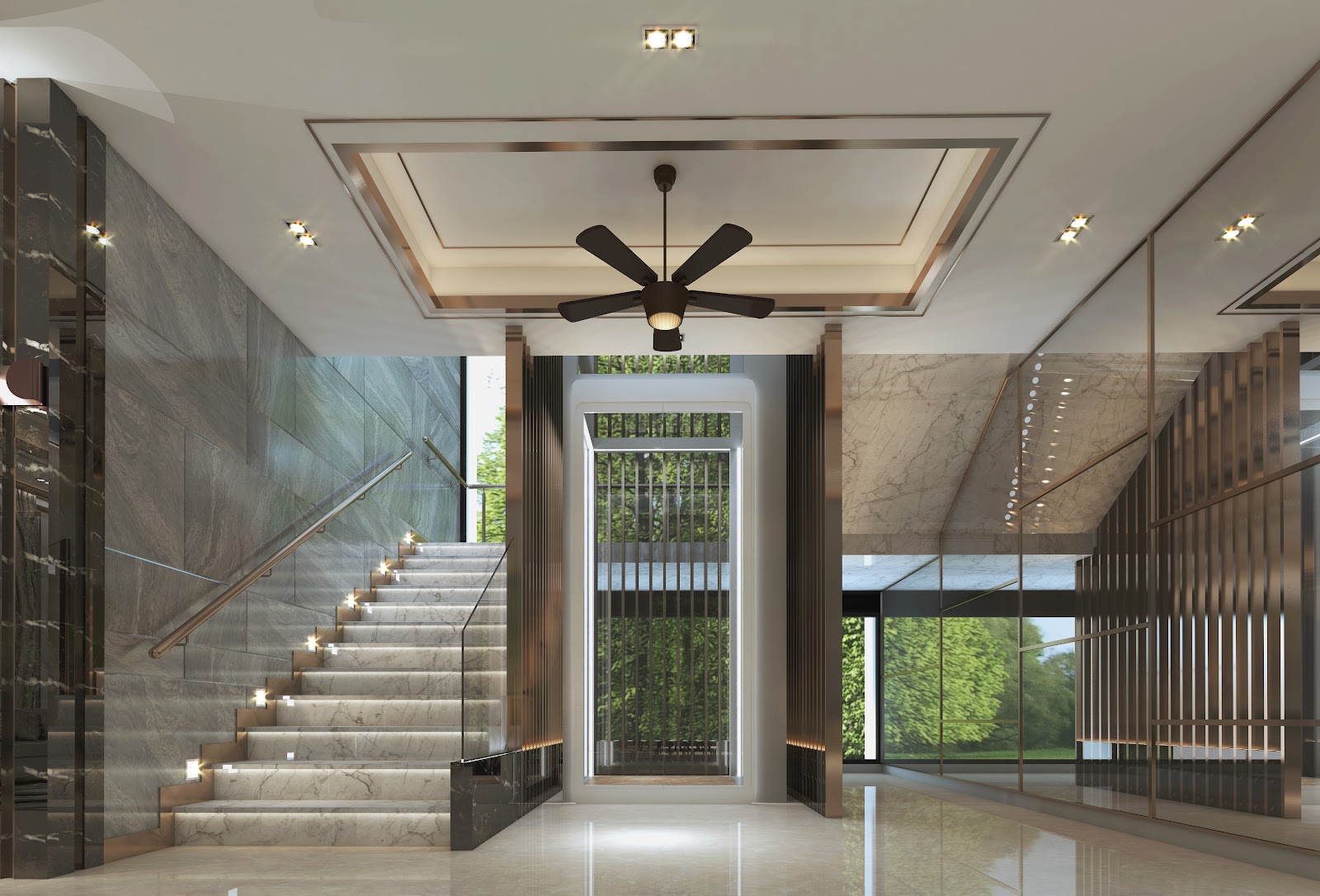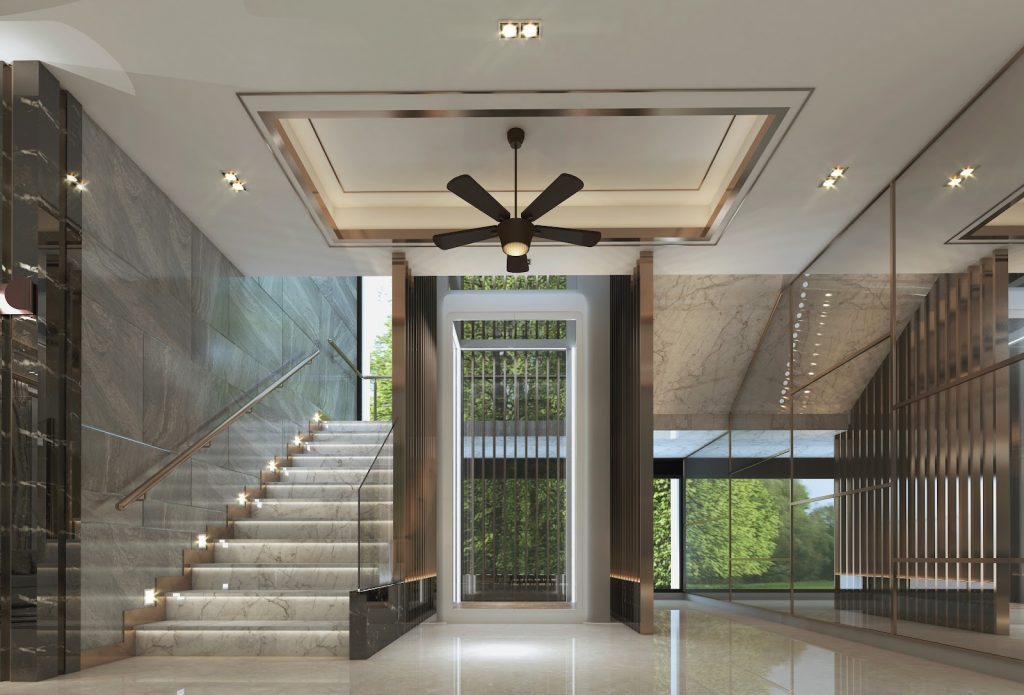 Use Ceiling Fans To Improve The Lighting
Although checking out the different sizes and styles of ceiling fans can offer a lot of fun and variety, there's something to be said about getting one with lights. But it's how you choose to decorate with these lights that can really enhance the look of a room. It's interesting that some interior designers don't like ceiling fans as much because of the way that the lighting or the shades for the lights can stick out or protrude.
But, if you get the right type of lighting and you match it to your home's aesthetic, you can use that to your advantage. The result? A tasteful ceiling fans with lights creates an incredibly elegant look inside your home. There's plenty of different types of lighting available with ceiling fans anyway.
Recessed lighting, domes, frosted glass, and Edison style bulbs can all add a tasteful flourish to a room. There's not one type of lighting that won't fit with a certain design. It also matters what you want the lighting for. Is it going to just add some additional light to the room? Are you looking for more ambient light? How about dimmable or LED lighting? From chandelier-style to recessed lighting, ceiling fans offer a ton of great options to add a bit of light to your room. So be sure to keep that in mind as you find the right one for your home!